'90 Day Fiancé': Fans Can't Stop Talking About Rose Vega's Foot in New Photo
Rosemarie "Rose" Vega has become a household name since her appearance in season 4 of 90 Day Fiancé: Before the 90 Days. She was dating a man named Big Ed Brown, but things didn't work out between them, and Rose actually broke up with Ed. Nowadays, Rose is doing rather well since the breakup.
Rose has been known to share photos on her social media, and she recently shared one that has fans talking about her foot.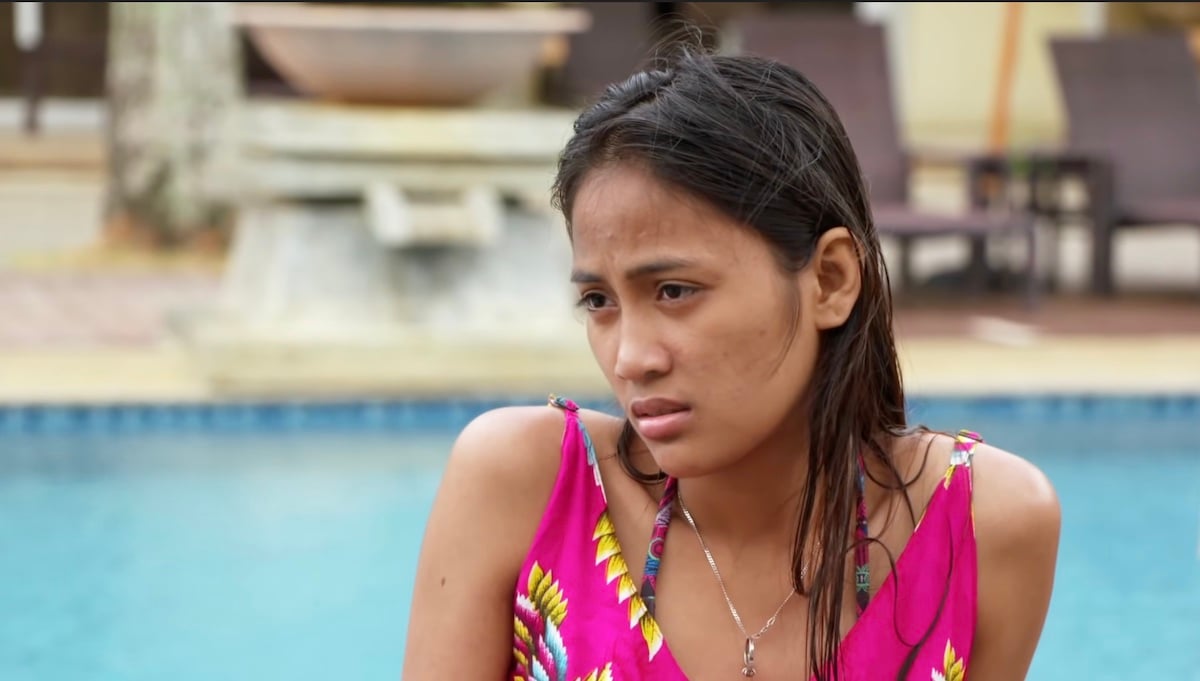 Rose Vega from '90 Day Fiancé: Before the 90 Days' is doing well since the breakup
Rose has since improved her family's circumstances since the breakup. She's become an influencer on social media. Rose has an impressive 633,000 followers on Instagram and 726,000 subscribers on YouTube. She has even tried her hand at modeling as well, and she's been known to share photos on social media from her shoots.
Rose, who has a son named Prince, has a new home that she bought and renovated. It's an upgrade from where she was living before. She also bought a farm. She has definitely improved her circumstances since dating Big Ed.
Rose Vega recently shared a photo of herself
RELATED: '90 Day Fiancé': Big Ed Brown and Rose Vega Spotted Filming, Are They Back Together?
Rose recently shared some photos of herself while at the mall according to one of the posts. In one of the photos, shared on June 25, 2021, Rose is sitting by a water fountain on the edge of it. Buildings can be seen behind her, and Rose sits with a foot out front while wearing an orange ensemble with short hair as she holds a cup.
She also has on sneakers. In the image, her foot looks much longer than it actually is. But it could be from the angle of the shot, and fans can't stop talking about it.
Rose captioned the post: "You like the view? Nge! #rose🌹." She also took to the comments to mention her foot as well. "My foot it's look like my long legs 😂 just kidding anyway it's part of my best view 😂🥰."
Fans can't stop talking about Rose Vega's foot in her new post
Over 42,000 people liked the post, and over 500 commented on it. Some fans commented about Rose's foot in the post, which looks much longer than it is.
"Baby your foot- PLSSS 😭😭😭," a fan said. Rose replied by tagging the fan and writing, "😂😂😂."
Another fan said, "Beautiful lady but that foot 😂." Rose responded, adding, "😂😂."
A fan asked, "Not really- what happened to your foot?" Rose commented back saying, "It's like amazing😂."
One fan mentioned, "Fire your photographer 😅😅." Rose replied, "🔥😂😂."
While one fan compared it to a Subway sandwich. "I think this is photoshopped because the foot is longer than a subway foot long LMAO 😂." Rose replied using an emoji, "😂😂."
"Hard to ignore the foot but you look gorgeous🔥," another fan added.
Fans have a lot of opinions about the post, including Rose Vega's foot in the photo.