'90 Day Fiancé': Fans Take to Social Media to Urge Colt Johnson to Stop Living With His Mom
90 Day Fiancé star Colt Johnson, a 34-year-old software engineer from Las Vegas, is known for many things—like his tumultuous divorce from his Brazilian ex-wife, Larissa Dos Santos Lima, and his latest onscreen romance with his Brazilian girlfriend, Jess Caroline, on TLC's 90 Day Fiancé: Happily Ever After.
But Colt is perhaps best known for his extra-close relationship with his mom, Debbie Johnson. Colt and Debbie are not only mother and son; they are also best friends, confidantes, and roommates. Debbie has often pushed back against Colt's relationships, even going so far as to say that no woman could ever break her bond with her son.
Colt recently took to Instagram to share his thoughts about the reality of COVID-19. But many 90 Day Fiancé fans were more interested in reminding Colt that he might be happier if he cut the apron strings with his mom.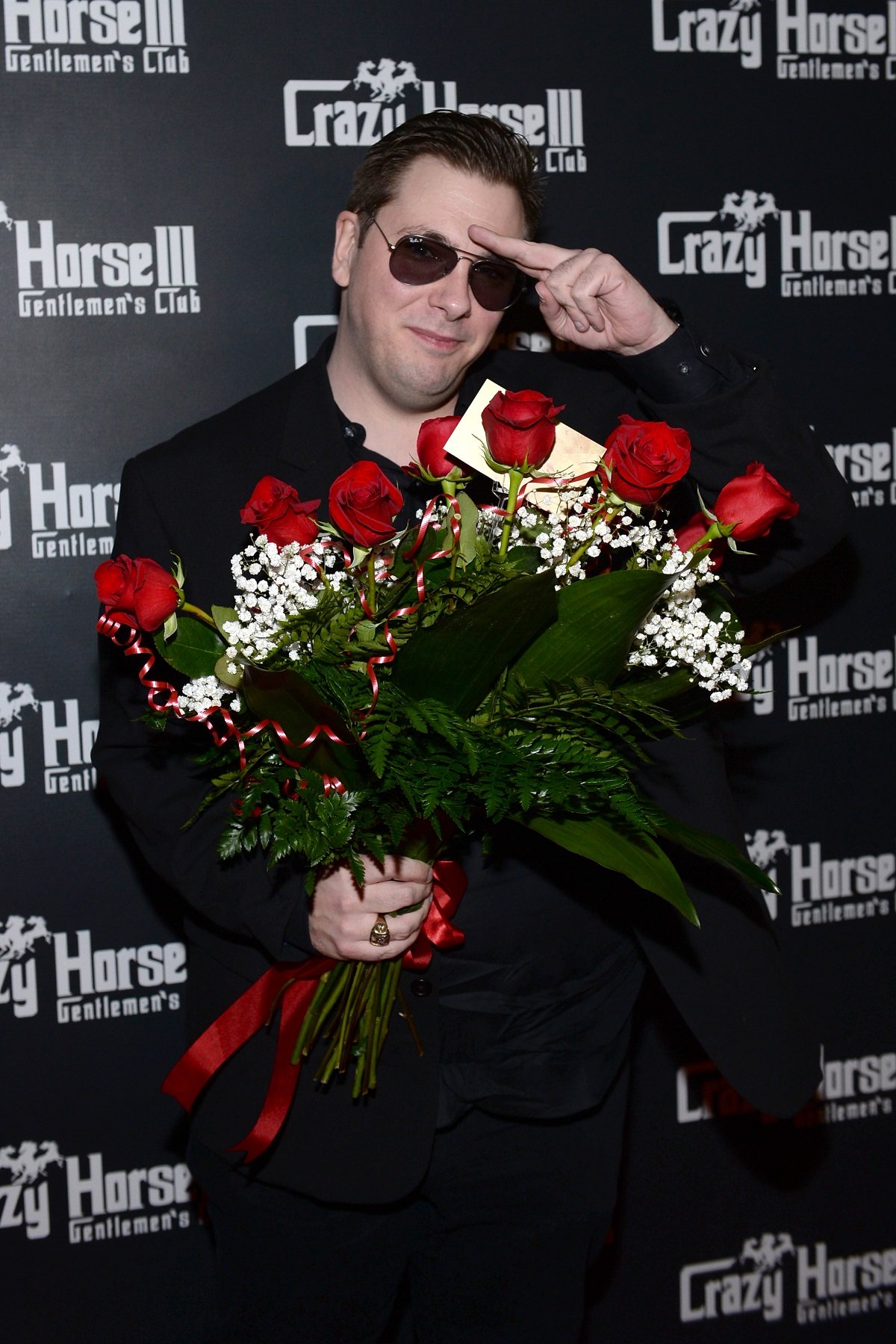 Colt shared that he had 'been through a lot lately'
In an introspective Instagram post, Colt shared a caption about how much he'd been through in recent months. Appearing to reference the reality of quarantine and COVID-19, the 90 Day Fiancé star shared that he had "been through a lot."
"I have been through a lot lately, and it looks like these trying times will continue to press on," Colt wrote.
The 34-year-old software engineer shared some advice with his followers about making each day count.
"It's important now to not become overwhelmed by the world around us. Take every day, every moment as it's isolated from the next," Colt wrote.
The 90 Day Fiancé star concluded with his post by asking his fans, "Today you too can be happy. How do you find happiness now?"
'90 Day Fiancé' fans argued that Colt should distance himself from his mom
Some fans responded to Colt's Instagram post with their thoughts about COVID-19, quarantine, layoffs, and other difficult current events.
But others seemed to offer their advice directly to Colt, who has often received criticism about his mom's overinvolvement in his life. After all, Debbie and Colt have lived together ever since the tragic death of his father.
What's more, Debbie asked Colt on a recent episode of 90 Day Fiancé: Happily Ever After if she could have veto power over his relationship with Jess. Debbie's constant arguments with Larissa also likely played a role in the demise of Colt's marriage.
That's why, in response to Colt's question about finding happiness, one fan wrote, "How about not living with your mother. You'll be much happier."
Another 90 Day Fiancé viewer agreed, writing, "Get your Mom her own apartment."
Many other fans chimed in, urging Colt to cut the apron strings and start living more independently from Debbie if he wanted to find a healthy relationship and make his own way in the world.
"Colt needs to tell his mother to stay in her lane," one fan argued.
Yet another wrote similarly, "Colt will never have a decent relationship as long as he is living with his mother."
Another Instagram user added, "The right woman wouldn't want to maintain a whole marriage in her mother-in-law's house."
Other 90 Day Fiancé fans wondered if Debbie and Colt had a codependent relationship that wasn't allowing either of them to thrive.
"It's abnormal to be that close to a mother," one critic argued. "A mother, a good one at that, encourages her son to become a man, independent, and strong."
Some fans defended Colt and Debbie's ultra-close relationship
But other 90 Day Fiancé fans disagreed with the critics. Some viewers argued that Colt's love for his mother would attract the right woman in the end. Some even found his respect for Debbie to be admirable.
"When a man shows respect and cares for his mother, especially the way he does, when he finds the right woman it will show and that lady will be treated like the queen she deserves to be," one commenter remarked. "Sadly, he picked a couple wrong ones, he's still young enough."
Another Instagram user agreed, writing that the right woman for Colt would respect the fact that he had such a strong relationship with his mom.
"Mothers are important," the commenter pointed out, "and the woman he ends up with will see he knows how to respect women based on his relationship with his mom."
Other 90 Day Fiancé fans thought the fact that Colt was willing to support his mother emotionally after the untimely death of her husband spoke positively about his character.
"If my mom needed my help she could live with me forever!" a commenter exclaimed. "People should applaud him for helping Debbie."