'90 Day Fiancé' Fans Think Big Ed Looks Like a Famous Teen TikTok Starlet
TLC's 90 Day Fiancé has such a cult-like following that the reality show consistently spawns new spinoffs, including 90 Day Fiancé: Before The 90 Days. The show, one of a whopping seven spinoffs, is currently in its fourth season and features Ed "Big Ed" Brown and his fiancé Rosemarie "Rose" Vega, a controversial couple people either love or hate — or love to hate.
Fans — even celebrities, according to Marie Claire — find Big Ed and Rose wildly entertaining for many reasons, including their many memorable moments and one-liners. Some are catchy enough that they end up going viral, made into memes, and even inspiring TikTok videos.
What is '90 Day Fiancé: Before the 90 Days?'
According to the show's official page on TLC's website, cameras "Follow couples who have an existing relationship online, but haven't met in person. We'll experience their journey as they travel to the other's foreign country for the first time in an attempt to establish an in-person relationship and start the K-1 visa process."
This differs slightly from the original 90 Day Fiancé, which follows couples who have already met and have started or are in the process of acquiring their K-1 visas.
Season four of Before The 90 Days follows eight couples as they meet for the first time, including Big Ed and Rose. The couple, who have a 31-year age gap between them, spent three months chatting via FaceTime before their real-life meeting in the Philippines airport.
Who is Big Ed?
54-year old "Big Ed" Brown is a photographer and architectural interior designer from San Diego. His nickname is ironic since Big Ed stands just 4'11", which is a central aspect of the show.
He initially lied to Rose about his height and has been very vocal about being picked on for it throughout his life.
According to Heavy, Big Ed was single for the 28 years prior to meeting Rose via Facebook. His first marriage ended after just two years because he was unfaithful, but he and his ex-wife do have a 29-year old daughter, Tiffany.
Dishonesty seems to be something Big Ed is all too familiar with, because on top of cheating on his first wife and lying to Rose about his height, he also reportedly filed bankruptcy twice before meeting her, but never disclosed that.
Unlikely doppelgängers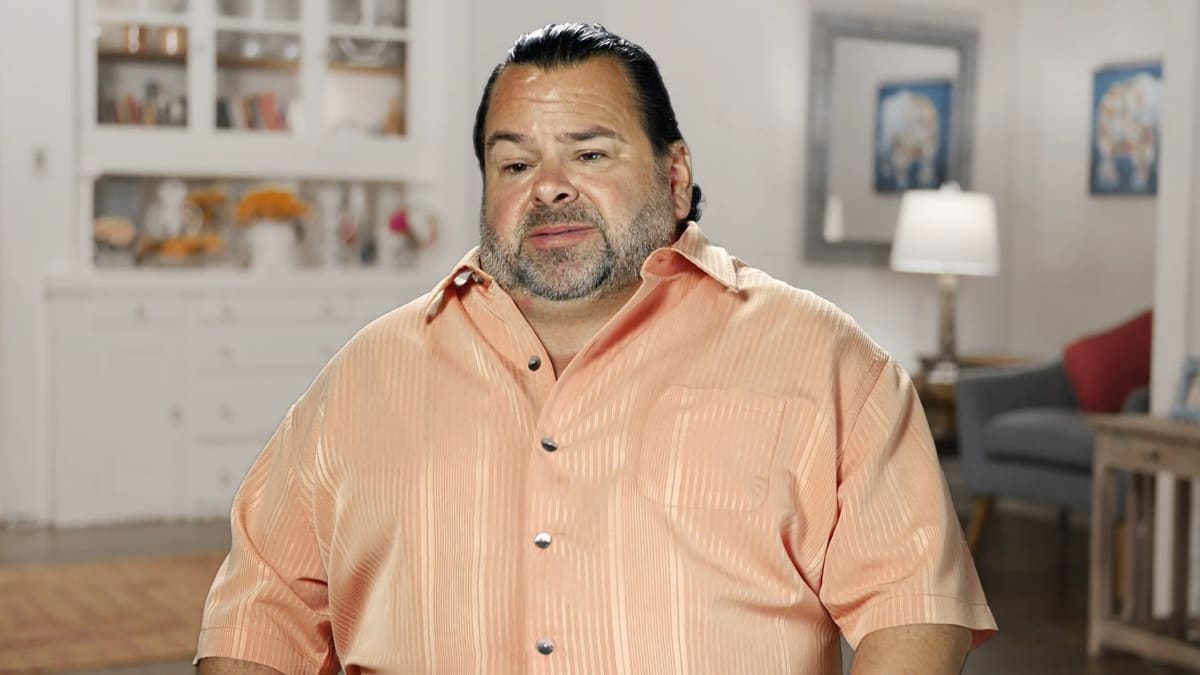 Whether you're a Big Ed fan or not, you have to admit that he's memorable. Recently a Twitter user wrote, "someone said Addison Rae and Big Ed look alike […]." Another Tweet a few days later share the sentiment and fans agree, with one replying "He could pass as her Dad" and another writing, "she's gorgeous but yeah, she does look like him."
Although this may seem incredibly random, it didn't come out of nowhere. Addison Rae is a famous TikToker who recently posted a video spoofing an interaction between Big Ed and Rose from the show.
In the now-viral clip, the couple is sitting poolside and Rose says, "I like the view." Big Ed responds, "You do?" to which Rose says yes.
Then, Big Ed drops a cheesy, "You're my best view," and Rose replies with "Meh," which fans — evidently millions of them — found hilarious. As of the time of this writing, Addison Rae's TikTok video has been viewed 48.4 million times and has over 7 million "likes."
Who is Addison Rae?
So, just who is Big Ed's unlikely lookalike? Addison Rae is one of the most influential people on TikTok, with over 48.6 million followers.
She's a member of the TikTok Hype House and is known for being cheeky and outspoken, far more likely to perform elaborately choreographed dances, and make silly faces than pose provocatively. And of course, she's now also known for looking like someone who could be Big Ed's daughter.