'90 Day Fiancé' Fans Think Bilal's Behavior Towards Shaeeda Is 'Controlling' and 'Abusive'
'90 Day Fiancé' fans are appalled by how Bilal treats Shaeeda and call him out for being 'abusive' and 'controlling.'
On 90 Day Fiancé Season 9, Bilal Hazziez has become this season's villain after the way he's been treating his fiancée, Shaeeda Sween. Many 90 Day Fiancé fans believe that Bilal's actions are "abusive" and "controlling" toward Shaeeda. Here's a breakdown of all the strange behavior that made many 90 Day Fiancé fans feel terrible for Shaeeda.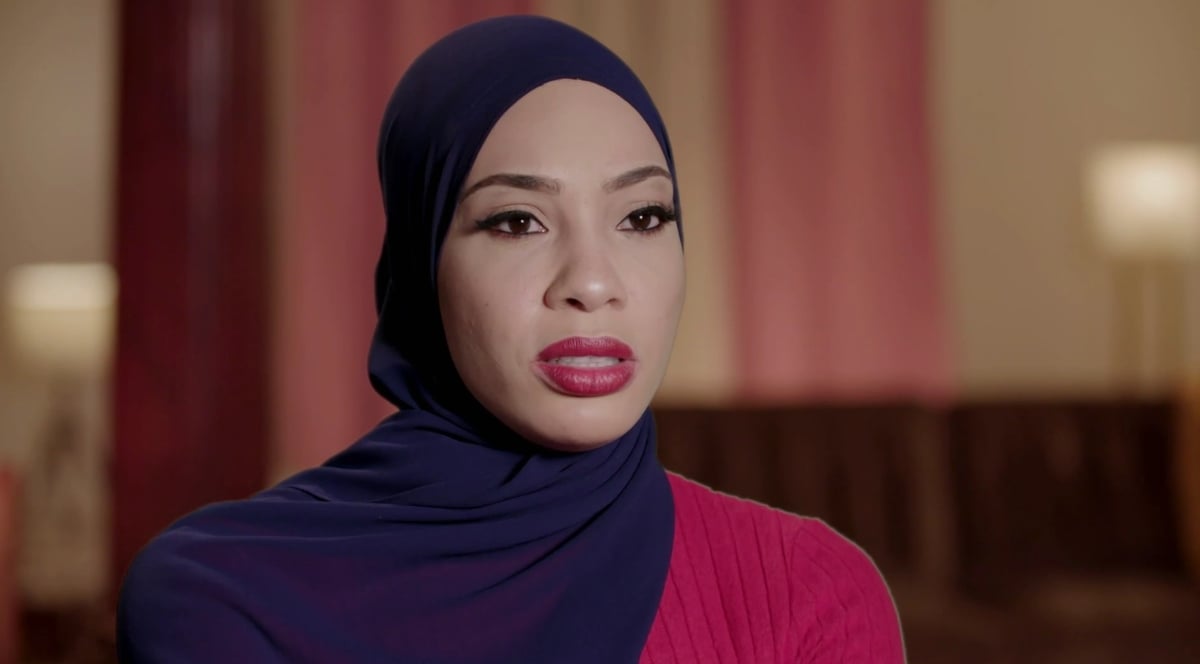 Bilal' pranks' Shaeeda
Shaeeda, a 37-year-old yoga instructor, was shocked to find out about her living conditions after moving her entire life from Trinidad and Tobago to Kansas City, Mo, to be with Bilal. The 42-year-old real estate investor decided that Shaeeda's first day in America would be the ideal time to prank her.
Bilal admitted that he wanted to put Shaeeda to the "test" a little bit with a prank. Instead of Bilal picking up his fiancé in his luxury car, he picked her up in an old, dirty work van. And instead of bringing her to his real home, he brought her to his worn-down childhood home. After spending the night in the old house, Bilal finally brought his finacée to his actual home.
Shaeeda felt relieved about his house, but she admitted that she might never fully trust Bilal again after the "twisted practical joke" he pulled on her.
Bilal threatens to leave Shaeeda on the side of the road
On the May 22 episode of 90 Day Fiancé, Bilal takes pranking a bit too far again. Shaeeda is nervous about meeting Bilal's ex-wife, Shahidah, for the first time. However, Bilal thinks Shaeeda is overreacting about being nervous about meeting his ex-wife. Instead of comforting her, he pranks her again by joking that she has a "booger" in her nose.
Shaeeda gives him a playful slap on his head for pranking her, which quickly escalates when Bilal feels she was "disrespectful" toward him. He pulls the car over and threatens to make her get an uber to the mosque.
Shaeeda says, "I don't understand. Bilal put me through this horrible prank, having me spend the night at his old house. I would think that he would have had a much lighter sense of humor when it comes to me giving him a little tap on the head."
Instead of dismissing Shaeeda's playful slap, Bilal continues to make her feel bad about it. While at the mosque for Jum'ah, he then refuses to speak to Shaeeda and doesn't introduce her to his friends, which makes the entire situation much more uncomfortable for Shaeeda.
Some '90 Day Fiancé' fans think Bilal is 'controlling' and 'abusive' to Shaeeda
After the episode aired, many 90 Day Fiancé fans expressed their frustration with how Bilal treated Shaeeda during the episode. One fan wrote on Reddit, "The stupid booger joke in the car that was not funny, and he kept on pressing and pressing, and it was so obvious she doesn't like it. She even communicated it clearly and maturely to him and moved on."
The fan continued, "But the second she does something that he doesn't like, she gets lectured, ignored, and isolated at the mosque, and he cancels their date night." The Reddit user then called Bilal an "obnoxious, trashy, class-less gaslighting, controlling, abusive, immature, narcissistic loser."
The 90 Day Fiancé fan then called Shaeeda a "beautiful, well-spoken, classy, humble, graceful, funny, down-to-earth, talented, and intelligent angel of a woman." Many 90 Day Fiancé fans hope that Shaeeda will see that she can do much better than Bilal.
Will Shaeeda and Bilal make it down the aisle? Fans will have to keep watching to find out.
90 Day Fiancé Season 9 airs Sundays at 8 pm EST on TLC.