'90 Day Fiancé': Some Fans Think These Cast Members Are Faking Their Relationships
The relationships on 90 Day Fiancé don't always make the most sense. Some of the stars seem to have nothing in common with their partners and appear annoyed pretty much whenever their partner speaks. While some couples' love for one another shines through the screens, others have been accused of faking it for tv.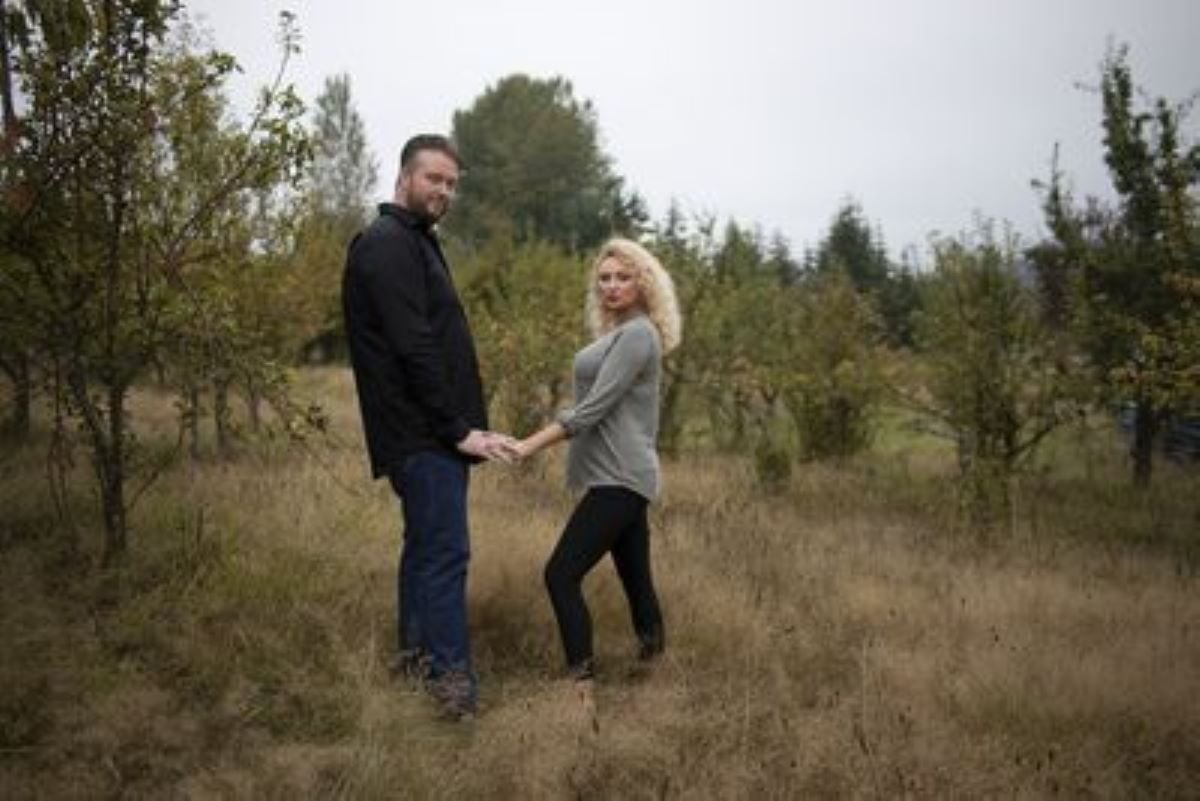 '90 Day Fiancé' couple Natalie Mordovtseva and Mike Youngquist 
Natalie Mordovtseva and Mike Youngquist had one of the most toxic relationships in show history. The pair first appeared on 90 Day Fiancé Season 7. Initially, Youngquist flew to Kyiv while they waited for Mordovtseva to receive her K-1 visa. While there, Mordovtseva basically called off their engagement by throwing her ring in Younquist's suitcase. The two got back together before 90 Day Fiancé Season 8 and Mordovtseva finally came to America. But when she got there, she hated pretty much everything about where her partner lived. She insulted everything from the food he ate to his IQ. This resulted in Youngquist calling off their wedding and buying Mordovtseva a one-way ticket to France.
"Michael bought me [a] ticket to France. And from there, I think I should figure out either I take a bus or train. I'm not sure if there are flights to my country because it's coronavirus," Mordovtseva said on the show as she packed to leave America.
"And I will not tell my mom or my friends and family that I'm doing it," she said. "They would say that Michael is [a] monster because, like, it's not the right time to fly. But I have to leave the country. He didn't leave me any choice to think [or] any time."
Fans have believed that Mordovtseva and Youngquist were faking their relationship because they couldn't stand to be around one another. Mordovtseva has also been on reality tv before in the Ukraine and is now rumored to be on the next season of 90 Day Fiancé: The Single Life.
Big Ed Brown and Liz and Rose Vega
Big Ed Brown first appeared on 90 Day Fiancé with Rose Vega. Initially, he seemed to really like Vega but after their breakup, he accused her of using him for money. Vega denied those claims. But the relationship that was even more peculiar to fans was the one between Brown and his most recent girlfriend, Liz. Liz was almost half Brown's age and seemed thoroughly disinterested in him when they first met. Some fans have wondered if Brown paid Liz to go on the show with him as she seemed to want nothing to do with him in the first few episodes of The Single Life.
'90 Day Fiancé' fans think Tim Malcolm and Jeniffer Tarazona were faking it
Tim Malcolm and Jeniffer Tarazona got along well enough, but the pair seemed more like friends than lovers. Malcolm repeatedly turned down any sexual advances that Tarazona made. The Frauded by TLC podcast revealed that the two had actually met prior to going on the show.
"What we see on the show of them meeting in Colombia is actually not the first time they have met," one of the hosts of the podcast said. "They have actually met prior to this on a trip to Mexico. What happened was Tim and Jeniffer had been talking online … but TLC wasn't really interested at the time (around September 2018)."
According to the podcast, the couple decided not to pursue things further after the Mexico trip but later, when TLC asked them to be on the show, they got back together.
RELATED: '90 Day Fiancé': Deavan Clegg Slams the Show, Says Reality TV Is 'Fake' and 'Scripted'