'90 Day Fiancé': Fans Think Colt Johnson's 'Best Friend' Vanessa Guerra Looks Like His Ex-Wife, Larissa Dos Santos Lima
90 Day Fiancé star Colt Johnson might have split from his Brazilian ex-wife, Larissa Dos Santos Lima, but he quickly moved on with another Brazilian—au pair Jess Caroline. On the fifth season of TLC's 90 Day Fiancé: Happily Ever After, Colt and Jess had a whirlwind romance, ending in Jess' invitation for Colt (and even his mom, Debbie Johnson) to visit her and her family in Brazil.
On the July 5 90 Day Fiancé: Happily Ever After episode, Colt and Debbie had a farewell dinner with his friend, Vanessa Guerra, before their trip. Colt revealed how he met Vanessa, as well as why Jess didn't want him to speak to her any longer. 90 Day Fiancé fans immediately chimed in and couldn't help noticing that Colt's friend closely resembled his ex-wife, Larissa.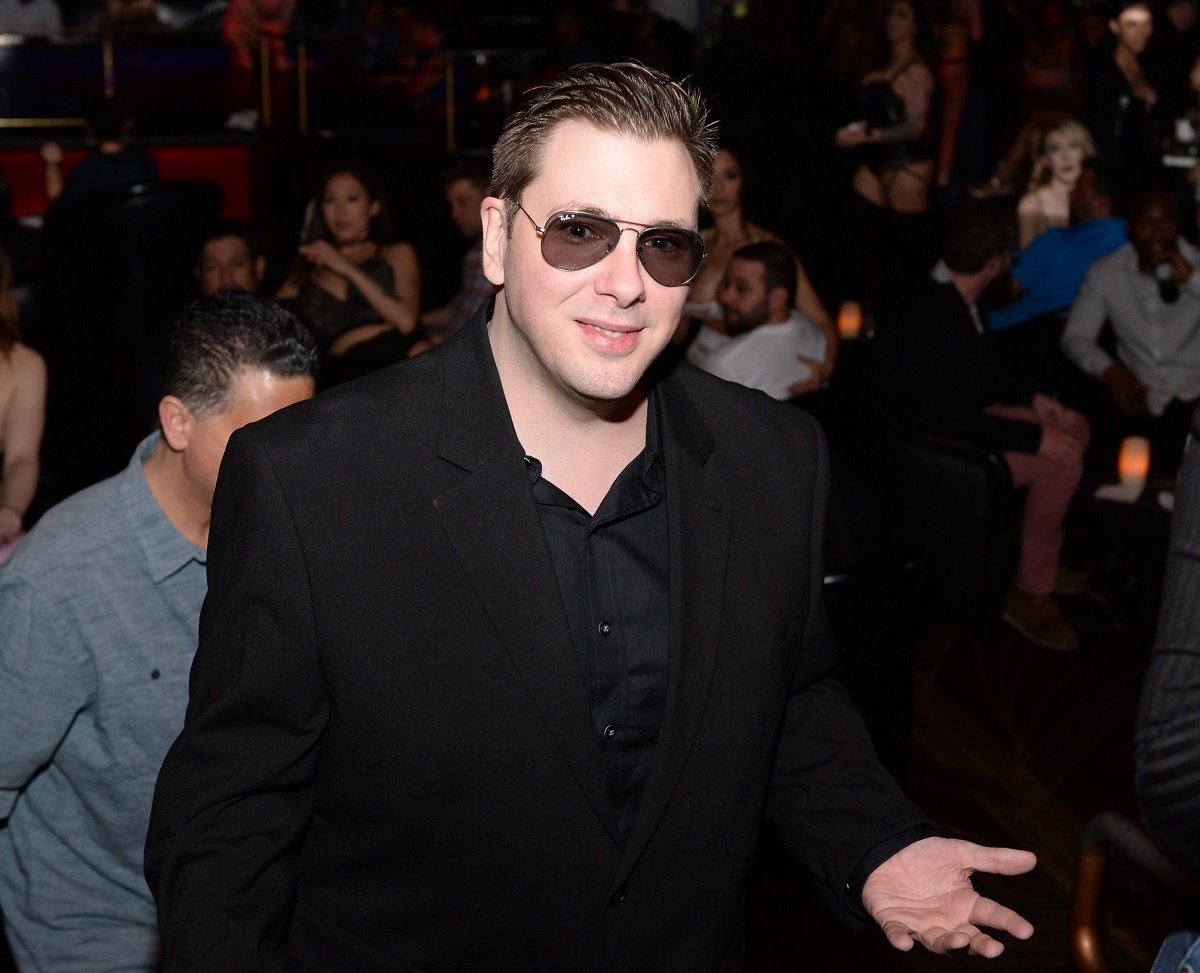 Colt explained that he met Vanessa while he was still married to Larissa
During Colt's weekend getaway to Chicago to visit his new girlfriend, Jess, the couple argued about his friendship with a mystery woman named Vanessa. Jess wondered if Colt might be hiding something about the woman who frequently called and texted her boyfriend.
But Vanessa was far from a mystery during a recent episode of 90 Day Fiancé: Happily Ever After. In fact, Vanessa was planning to watch Debbie and Colt's cats while they were away in Brazil.
As Colt and his mom prepared for Vanessa to arrive for a steak dinner—and a few shots—at their Las Vegas home, the 90 Day Fiancé star explained that he actually met his friend before his divorce from Larissa.
"I met Vanessa during the last few months of my marriage to Larissa," he revealed. "We started talking online. And eventually, we decided to meet at a casino, and we just hit it off."
The '90 Day Fiancé' star admitted he was lying to his girlfriend about his friendship with Vanessa
Debbie and Vanessa greeted each other before dinner with a familiarity she'd never shared with Larissa. And as for Jess, Colt wasn't happy with his girlfriend's jealousy over his close friend.
"Jess has never met Vanessa. She doesn't even understand who Vanessa is," the 90 Day Fiancé star said. "And she's so jealous of her."
After meeting Jess' friends—all of whom warned her about the possibility that Colt might be cheating on her, at least emotionally, with Vanessa back in Las Vegas—Colt promised his girlfriend that he would stop talking to Vanessa right away. But, he revealed, he intended to do no such thing.
"I told Jess I wouldn't talk to Vanessa anymore, and it feels wrong to lie to Jess," the 90 Day Fiancé star explained. "But Vanessa is my best friend, and she's been there a lot longer than Jess has."
Even 90 Day Fiancé producers seemed to wonder if Colt and Vanessa had ever been an item. One asked him, "Have you and Vanessa ever been more than just friends?" Colt replied merely with a long pause and an evasive side glance.
'90 Day Fiancé' fans thought Larissa and Vanessa were lookalikes
Under TLC's Instagram post about the episode, 90 Day Fiancé fans piped up to suggest that Colt might just have a type. After all, they claimed, Larissa and Vanessa bore a certain resemblance to each other.
"She kinda looks like Larissaaaaa lol," one Instagram user wrote. "Vanessa looks a little like Larissa," another viewer agreed.
Fans immediately chimed in to agree with the sentiment. "I thought she was her!" one viewer exclaimed.
"At first glance, I actually thought Vanessa was Larissa," another 90 Day Fiancé fan agreed. "Looks like he's got a type," one commenter argued.
Other fans argued that Colt seemed romantically interested in Vanessa. "He looks suspicious when she mentioned Vanessa's name…I think he's doing something with her," one commenter speculated.
Still others wondered why Colt and Vanessa weren't an item already. "She seems like a nice normal woman," one 90 Day Fiancé viewer pointed out. "Why not stick with her instead of these crazies he messes with."