'90 Day Fiancé': Fans Think David Murphey's Moaning Is All Kinds of Creepy
It's safe to say that most fans of TLC's 90 Day Fiancé didn't think that David Murphey's online Ukrainian girlfriend of seven years, Lana, was real at all.
The 90 Day Fiancé: Before the 90 Days star even hired a private investigator, who said his "soulmate" was likely a scammer with a number of dating profiles on different websites. And when 60-year-old David visited the home address 28-year-old Lana gave him, only to come face-to-face with an older man who said he'd lived there for years, many viewers were even more convinced that David was being catfished.
But we were all proven wrong—sort of—when David finally met Lana on a recent episode of 90 Day Fiancé: Before the 90 Days. After being stood up several times, Lana finally met up with her longtime online boyfriend. And when the pair spent time together in person at long last, fans couldn't help but notice one weird detail…David's moans during their long, awkward hugs.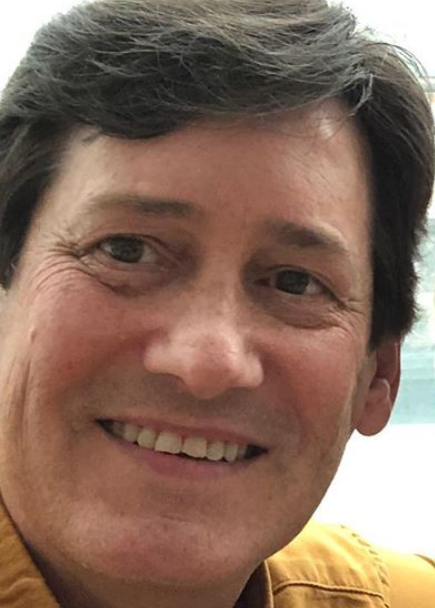 RELATED: '90 Day Fiancé': Some Fans Felt David Murphey Was Stalking Lana
David and Lana finally met on '90 Day Fiancé: Before the 90 Days'
Many 90 Day Fiancé fans were surprised to see David and Lana actually run into each other's arms in Lana's home country after seven years of exchanging online messages.
But while David seemed over the moon, Lana didn't appear quite as excited. Their hugs were awkward, with Lana seeming to want to pull away from her older American boyfriend. Some fans also pointed out that Lana did indeed have a phone, which she'd told David she didn't.
As their dates continued, David became more and more eager for physical affection with Lana. He complained that his girlfriend wasn't being "affectionate" enough with him, and even tried to use his background in professional bowling as an opportunity to get a kiss. He made a bet with her that he could get a kiss for every strike he bowled, which Lana didn't appear too happy about.
And at one of their first dinner dates, Lana told David she would need more time to be willing to go back to his hotel room with him—which didn't appear to please the 90 Day Fiancé star much.
Some fans thought David's behavior towards his girlfriend was creepy
While some 90 Day Fiancé fans were focused on the idea that Lana seemed to be using David for money, others thought David was being too pushy in terms of demanding physical affection. After all, although the couple had spoken for quite some time online, they'd only spent a few short hours together in person.
Viewers took to Twitter to argue that David was being a little too pushy, with many calling his behavior towards her "creepy."
"That look when David tells Lana he wants a kiss for every strike he makes bowling. C-R-E-E-P-Y!" one Twitter user wrote about the couple's bowling date.
Another argued that, despite their many years of virtual chatting, David wanted too much with Lana, too soon, in terms of physical touch. "I don't care if it's been 7 years of chatting, it's gross of David to expect her to be physically affectionate within 2 hours of meeting," the 90 Day Fiancé fan wrote. "She didn't feel comfortable giving him a real address, why would she be ok with him hanging all over her?"
Yet another critic exclaimed, "I am 1,000% creeped out by dirty old man David! That 'mmm' is disgusting & then him trying to lure her into his bedroom. I suppose he feels he paid for it but still. If she is 27 and they have talked for 7 years then she was 21."
Many viewers noticed his moans and 'mmm' sounds
But what 90 Day Fiancé fans noticed most of all was David's signature hugging sound. Each time he hugged or got physically close to Lana, he had a habit of making a moaning 'mmm' noise to accompany it. And judging by their reactions on Twitter, most viewers were not big fans of the sound.
"The 'mmm' sound that David makes when he hugs her is creepy, and I don't know if it's a usual hug sound that I've never noticed, but now I can't not hear it," one 90 Day Fiancé fan wrote.
Another Twitter user agreed, commenting, "David's moans and groans every time he touches Lana are grossing me out."
Still another wrote straightforwardly about how much they couldn't stand the odd noise: "David doesn't stop saying mmmmm every time he hugs Lana I'm gonna get an aneurysm from cringing so hard."