'90 Day Fiancé' Fans Think Evelin Is Only Marrying Corey for the Expensive, Celebrity-Level Wedding
90 Day Fiancé: The Other Way star, Evelin Villegas, is going all out for her wedding with Corey Rathgeber. Many fans are confused with Evelin, who never wanted to get married, but is now suddenly planning an extravagant wedding. Nonetheless, it's with a celebrity wedding planner who charges upwards of $50,000 for a wedding. Some fans are starting to wonder, is her only motivation to marry Corey to have an extravagant and expensive wedding?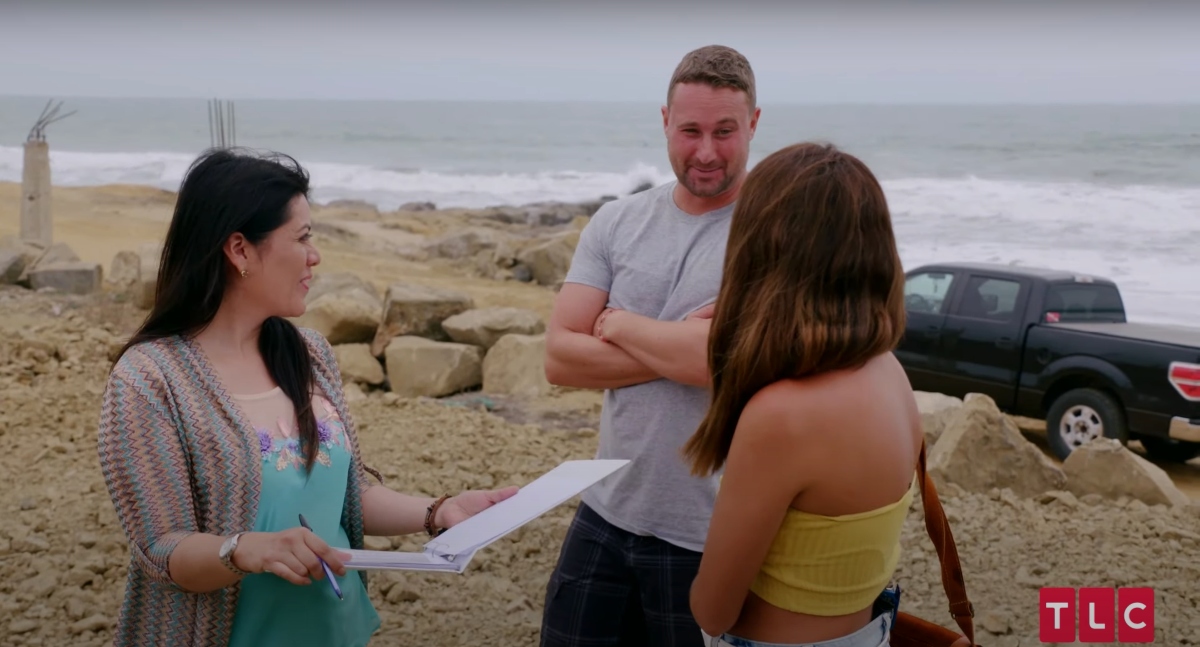 Evelin wants a $50,000 wedding, that Corey will pay for
On the Sept. 5 episode of 90 Day Fiancé: The Other Way, Evelin takes Corey to visit with a wedding planner. However, this isn't just any average Ecuadorian wedding planner. This is celebrity wedding planner Carolina Muzo, who has planned the wedding for Victoria's Secret Angel Jasmine Tookes, and her fiancé Juan David, the senior executive of Snapchat.
Of course, Muzo's prices are going to be higher than average. Of course, Corey was shocked to find out that his wedding would cost anywhere between $25,000 and $50,000. Muzo's cost is nearly double the cost of the average American wedding. This is nearly four times the cost of the average Ecuadorian wedding. Evelin explained to Corey that the man and his family pay for the entire wedding in Ecuadorian culture. Corey is trying to figure out he can make his financials work out so that he can give Evelin her dream wedding. But is it too much?
'90 Day Fiancé' fans think that Evelin is taking advantage of Corey's money
On Reddit for 90 Day Fiancé fans, plenty of users think Evelin is taking advantage of Corey and his money. One Reddit user said, "Evelin chose this lady because she knew she usually plans more expensive weddings and wants to use the f— out of Corey's money."
Another wrote, "He wants to be taken advantage of. He should just pick a woman that likes him instead of picking a woman he likes." Many 90 Day Fiancé fans find it odd that Evelin, who never wanted to marry Corey, is suddenly obsessed with having the most expensive wedding. One Reddit user wrote, "She doesn't want to get married, so she chooses a celeb wedding planner… so she either gets a dream wedding, or she doesn't get married… and wins either way."
Is she only marrying Corey for the expensive wedding?
90 Day Fiancé: The Other Way Season 1 introduced fans to Evelin and Corey. She told Corey that she had no intention of getting married and having children. Even though it's Corey's dream, she completely threw the idea out of the window. She even called off the engagement because she didn't feel like either one of them was ready to get married.
It seems odd that now she's planning an extravagant wedding to marry Corey. Some fans think that because Corey ran off to Peru and had a fling after their breakup, he's doing everything he can to win over Evelin.
Since Corey will have to pay for the entire wedding by himself, it will be interesting to see if he can do it. 90 Day Fiancé: The Other Way fans will have to tune in to see if, through all of the distrust, lies, and family issues, Evelin and Corey will even make it down the aisle.
RELATED: '90 Day Fiancé: The Other Way': Corey Admits to Evelin That There Is 'More to the Story' With Fling in Peru