'90 Day Fiancé' Fans Think Geoffrey Ghosting Varya Is Just Another Form of Abuse
Geoffrey Paschel and Varya Malina may be the most controversial couple in season 4 of 90 Day Fiancé: Before the 90 Days. The two went through quite a few ups and downs on the show that included two proposals and a cheating scandal. To make things even worse, Geoffrey reportedly has domestic abuse charges pending against him from his ex-wife. While it appears as though the two are making their romance work, fans are convinced that Geoffrey ghosting Varya was just another form of abuse.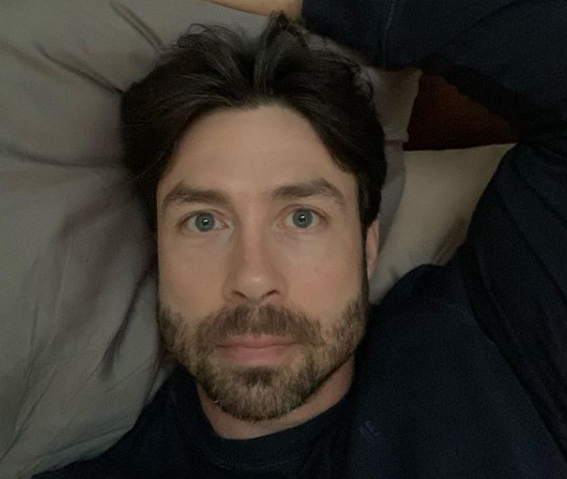 '90 Day Fiancé' fans see many red flags in Geoffrey's behavior
Geoffrey and Varya seemed to get off on the right foot when he flew to Russia to meet her for the first time. But she had serious doubts about his checkered past and declined his proposal, telling him that she wanted to take things slowly.
After the rejection, Geoffrey returned home and seemingly moved on with his on-and-off-again girlfriend, Mary Wallace. Geoffrey completely ghosted Varya over the next few months until she flew out to Tennessee for a surprise visit.
RELATED: '90 Day Fiancé': Varya Reveals What Really Went Down When She Walked In On Geoffrey and Mary
But when she knocked on his door, Varya discovered that Geoffrey was hanging out with Mary, who had stayed at his place the night before. At no point in time did Geoffrey tell Varya that he was seeing someone else, a move that did not sit well with 90 Day Fiancé fans.
Varya and Mary ended up getting into a big fight in front of the cameras and continued to butt heads until Geoffrey proposed to Varya for a second time in the season finale.
Although Geoffrey and Varya are now back together, fans are convinced that they are in an unhealthy relationship — and it all started with Geoffrey being super manipulative.
Fans believe Geoffrey ghosting Varya was abuse
90 Day Fiancé: Before the 90 Days fans saw several red flags throughout Geoffrey's time on the show. For starters, his former wife says that he physically abused and raped her. The charges against Geoffrey are reportedly still pending (one reason he did not get invited to the tell-all).
As if that wasn't bad enough, his behavior towards Varya was another cause for concern. According to Screen Rant, Geoffrey pushed hard for Varya to sleep with him after their initial meeting and did not let up when she told him "no."
Another warning sign was the fact that Geoffrey and Varya had major trust issues with each other. Geoffrey did not want to tell Varya about his shady past, which is understandable given his criminal history.
But what is not cool is that he completely ghosted Varya after she declined his proposal. Varya sent the 90 Day Fiancé star messages every day and he ignored all of them. He didn't even have the decency to tell Varya that he had moved on to Mary.
When he was confronted about this behavior, Geoffrey claimed that her account of the events was false. Fans have characterized this as gaslighting Varya, as Geoffrey convinced her that he did everything right and she was in the wrong.
Did the '90 Day Fiancé' star really love Mary?
While fans continue to rail on Geoffrey, some viewers are convinced that he never actually loved Mary. Fans believe Geoffrey used Mary to get Varya back and never really wanted to be with her.
As evidence, 90 Day Fiancé fans argued that Geoffrey would have told Mary about Varya's texts if he was serious about their relationship. And once Mary and Varya got into a fight at his house, he would have tried to stop Mary from leaving.
RELATED: '90 Day Fiancé': Varya Malina Confirms She Will Appear With Geoffrey Paschel On Their Very Own Tell-All
Instead, Geoffrey let Mary walk out without saying anything. Geoffrey then seemed very open to getting back with Varya and did not hesitate to leave Mary in his rearview.
Unfortunately, Geoffrey and Varya did not take part in the 90 Day Fiancé: Before the 90 Days tell-all. Varya opted to stay away from the tell-all after TLC did not extend an invitation to Geoffrey. They do, however, plan on telling their side of the story in their own tell-all.
Fans can watch all the drama unfold when the season 4 90 Day Fiancé: Before the 90 Days tell-all airs June 7 on TLC.