'90 Day Fiancé' Fans Think Jorge Nava's New Girlfriend Looks Like Anfisa
90 Day Fiancé stars Jorge Nava and Anfisa Nava née Arkhipchenko are on their way to finalizing their divorce. The reality star couple split while Jorge was in the clink, and now that he's out, both have moved on. Anfisa has a new man, and Jorge claims to have met the "love of his life." However, Jorge made it clear that he does hold some resentment towards Anfia, who thinks his feelings are childish. Meanwhile, some fans have pointed out that Jorge's new girlfriend looks suspiciously similar to Anfisa.
Anfisa Nava thinks Jorge Nava is being childish
RELATED: '90 Day Fiancé': Jorge Nava Has Been Receiving Love Letters in Jail, But Not From Anfisa Nava
Now that Anfisa Nava has made her new relationship public on social media, Jorge Nava has made it clear that he plans on going through with a divorce. 
However, the 90 Day Fiancé star has made it clear that he felt abandoned by Anfisa when he was in jail. Previously, Nava had told TMZ that it felt as though Anfisa ditched him and "ran off to be with another guy."
Anfisa doesn't see eye-to-eye with Jorge on this one at all. She told InTouch, "Once it happened, I wanted to put our issues aside and stay by his side and support him in this difficult situation. However, the whole time I felt like I had a weight on my shoulders that wouldn't let me be happy. I knew I had to end it and it would be better for the both of us, so Jorge and I talked about it and mutually decided to part ways a few months ago and agreed to divorce once he's released."
Anfisa says she's surprised Jorge would claims he was abandoned for another man. She said, "I'm surprised to see him saying that I 'abandoned' him. I didn't leave him to be with another man, I left because I didn't want to be with him anymore. I took this time alone to heal myself. People grow apart sometimes, it doesn't mean the relationship wasn't genuine from the start."
She added, "I was hoping the time in prison would make Jorge a better man, but it seems like he is still the same vindictive little boy seeking revenge. It's sad that he can't stand seeing me succeed on my own."
Jorge Nava has a new girlfriend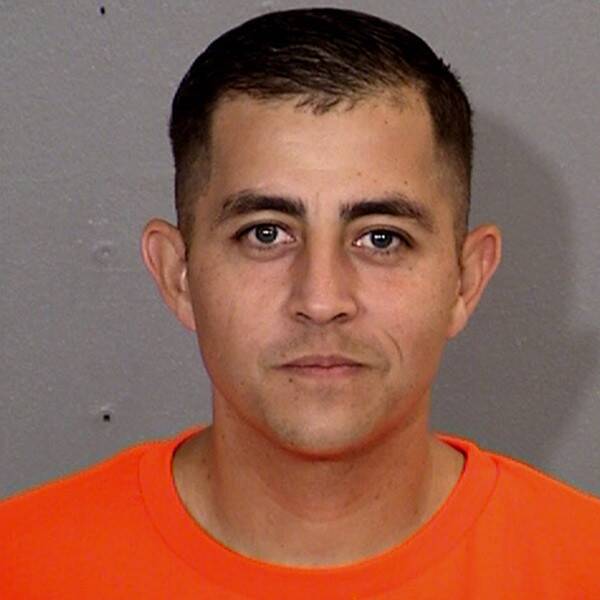 Anfisa Nava isn't the only one who has found love again. Her 90 Day Fiancé ex has a new woman in his life. In fact, when an Instagram user asked Jorge Nava who his new girlfriend was, Jorge replied, "The love of my life!"
Jorge posted a photo of himself with his new woman to Instagram, and captioned it, "Blessed is the man who finds wisdom,the man who gains understanding, for she is more profitable than silver and yields better returns than gold.She is more precious than rubies; nothing you desire can compare with her. Long life is in her right hand; in her left hand are riches and honor. Her ways are pleasant ways, and all her paths are peace. She is the tree of life to those that embrace her; those that lay hold of her will be blessed."
'90 Day Fiancé' fans think she looks like Anfisa Nava
90 Day Fiancé fans think Jorge Nava has a type. Many of them seem to think his new girlfriend looks suspiciously like Anfisa.
One Instagram user commented on his photo, "Oh my goodness please don't tell me that's Anfisa." 
Redditors seemed to agree. One user simply wrote, "She looks like Anfisa." Another replied, "She really does!" 
One Redditor seems to suggest that because she looks like Anfisa, Jorge is stuck in the past. They wrote, "Why does this chick look like Anfisa 2.0? Is he stuck in his pre-prison days and attempting to replicate his old life? Come on, Jorge. We were all rooting for you!"