'90 Day Fiancé' Fans Think Big Ed and Liz Are Pretending to Be Engaged for 'Fame' and 'Money'
90 Day: The Single Life's Big Ed Brown and Elizabeth "Liz" Woods confirm they're engaged. The polarizing couple has some fans confused by their rocky relationship. Could Big Ed and Liz's engagement be a way of drumming up more attention? Some believe they're faking the entire relationship for 90 Day Fiancé 'fame' and 'money.'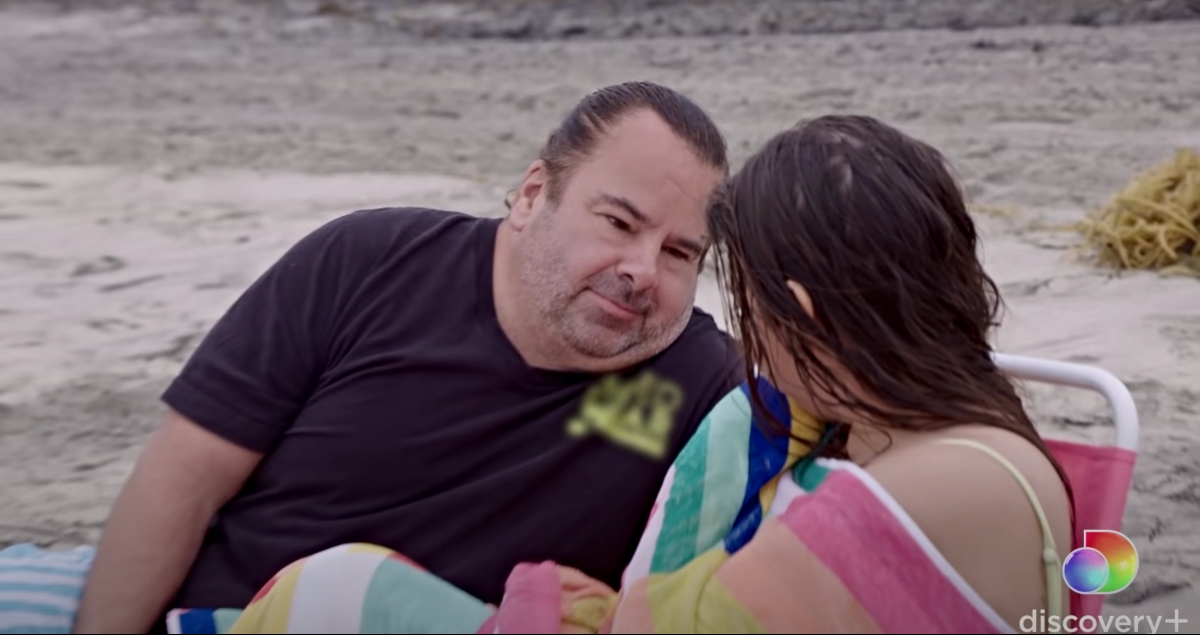 Liz and Big Ed tease their engagement
In 90 Day Fiancé: Before the 90 Days, Big Ed traveled from California to the Philippines to be with his girlfriend Rosemarie Vega. After their dramatic break-up, the San Diego-based photographer wound up on the first season of 90 Day: The Single Life, where he was looking for love again. Fans watched as he shot his shot with his friend and waitress, Liz. The show followed the couple on their first date all the way to Big Ed asking Liz to move into his home. Then, by the time the Tell-All reunion episode rolled around, the miscommunication caused them to break up.
Despite their messy relationship, Big Ed and Liz have decided to get married. TMZ confirmed their engagement with a photo. Liz has her arm around Big Ed and her other hand placed on her daughter's face in the pic. Liz's sparkly engagement ring is clearly visible on her left ring finger. The outlet reported that Big Ed referred to Liz as his "beautiful fiancée."
'90 Day Fiancé' fans think Big Ed and Liz's engagement is for fame and money
While many 90 Day Fiancé fans sent their congratulations for the newly engaged couple, many were skeptical. 90 Day Fiancé fans went to Reddit to discuss Big Ed and Liz's engagement. One fan wrote, "It's not a stretch that Liz and Ed are in this for the money and fame. An engagement will give them another season of the single life, and a wedding will give them a season of happily ever after? at minimum."
Then another fan wrote, "Lots of questions with Liz. I'm convinced the storyline is faked for a TLC paycheck and internet fame, cameos, and plastic surgery." On a 90 Day Fiancé news Instagram account (@90daythemelanatedway), "She is getting in on the Fame of Big Ed, money! It's All set up!" Another person wrote, "Does she actually like him, or is she taking it to be on tv!??"
Will Big Ed and Liz appear on future seasons of '90 Day Fiancé'
Many people are convinced that Big Ed and Liz merely using the engagement to continue their 90 Day Fiancé fame. It is a possibility they could end up being featured on 90 Day Fiancé or Happily Ever After? — if they actually end up making it down the aisle.
With Big Ed being such a polarizing character, he and Liz will likely end up back on the show somehow. Many fans of the show aren't fans of him.
While some fans are eager to see Big Ed and Liz's future wedding, many think they won't make it down the aisle. Audiences will have to wait and see if the couple will end up on future seasons in the 90 Day Fiancé franchise.