'90 Day Fiancé' Fans Think Tarik and Hazel Belong on 'Seeking Sister Wife'
90 Day Fiancé couple Tarik and Hazel had a storyline during their recent season together that had fans a little confused. Once Hazel and Tarik moved to the United States, Hazel came out as bisexual to Tarik. The two then attempted to begin a "throuple" with a new woman, and things went sour fast. Now, fans are joking that Tarik and Hazel should appear on Seeking Sister Wife. Here's what went down between the reality couple and their latest addition to the relationship.
Tarik and Hazel tried adding a third to their relationship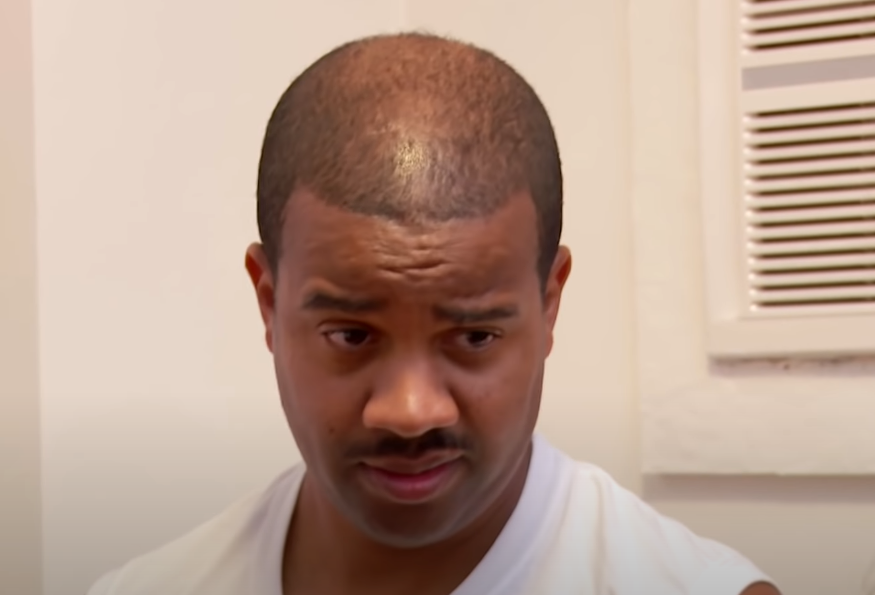 RELATED: '90 Day Fiancé': Dean Hashim Dishes On Tarik Myers Blowout, Repercussions
The 90 Day Fiancé couple have been experimenting with alternative relationships. Once Hazel moved to the U.S. with Tarik, she felt more comfortable being herself, and came out as bisexual to Tarik. 
"I feel like now that I'm here and I am free, like, I am free to be who I really am. I'm glad because finally I found a guy that really accepts me and especially my son, and now I'm not shy for being me," Hazel told Entertainment Tonight.
Hazel seemed interested in adding a third to their relationship, and that's where Minty came in. Minty met up with Tarik and Hazel, traveling from Thailand to the Philippines to meet them.
However after only a few days together, Hazel became jealous of Minty, feeling as if Tarik and Minty were more interested in each other than Hazel and Minty, or even Hazel and Tarik.
"There was this jealousy that came over Hazel immediately and it ended right there. And Hazel told me to never contact Minty ever again," explained Tarik on the show. Despite her demand, Tarik did reach out to Minty during the pandemic to check up on her.
"I still think Tarik still has feelings for me. I can feel it. He messaged me during the coronavirus and he asked about how I am and from that time, we chat every day. He say to me, I am everything he's looking for. I can't see how come he be with Hazel," said Minty.
'90 Day Fiancé: Are Tarik and Hazel married?
90 Day Fiancé couple Tarik and Hazel had a challenging season, up to and including their wedding day. Days before their wedding, Tarik admitted to Hazel that he'd been receiving nonstop phone calls from a woman with whom he had a "platonic" friendship online.
This followed Hazel learning that Tarik was still in touch with Minty. Needless to say, she was not happy.
"This 90 days has not gone how Hazel and I envisioned it. We kinda planned it out and everything just kind of went sideways on us. We've been fighting a lot, arguing a lot," Tarik told producers.
The two wound up tying the knot after agreeing to move on from their difficulties.
'90 Day Fiancé' fans think Tarik and Hazel should be on 'Seeking Sister Wife'
Although the couple did wind up successfully tying the knot, 90 Day Fiancé fans are still feeling a little confused about their relationship dynamic. Some on Reddit have started joking that the couple should appear on Seeking Sister Wife. 
"They need a sane sister whatever to make rational decisions and take care of the children. Smh…," commented one user.
"They are so boring they had to add a threesome story line in so we didn't all fall asleep during their segments!" joked one commenter.
"They can take [Meri Brown] since [Kody Brown] isn't 'dating her anymore,'" wrote one fan, poking fun at Sister Wives.
"Oh my god if they had a sister wives show starring these two I'd never stop laughing," added another user.