'90 Day Fiancé': Fans Want Darcey Silva to Get Therapy Before Dating Again
Darcey Silva became a mainstay on TLC after several seasons on 90 Day Fiancé: Before the 90 Days and the seventh season of 90 Day Fiancé. After a tumultuous relationship and explosive breakup with her much younger Dutch ex, Jesse Meester, Darcey—a 45-year-old divorced mom of two and fashion designer from Connecticut—moved on to 39-year-old Tom Brooks from the UK.
But Tom and Darcey finally broke up on a recent episode of 90 Day Fiancé: Before the 90 Days. On the May 24 episode, "Hard Habit to Break," Darcey reflected on her recent heartbreak—and a family tragedy—with her twin sister, Stacey Silva. 90 Day Fiancé fans took to social media to suggest that the TLC star seek counseling to deal with her personal issues before seeking out another relationship.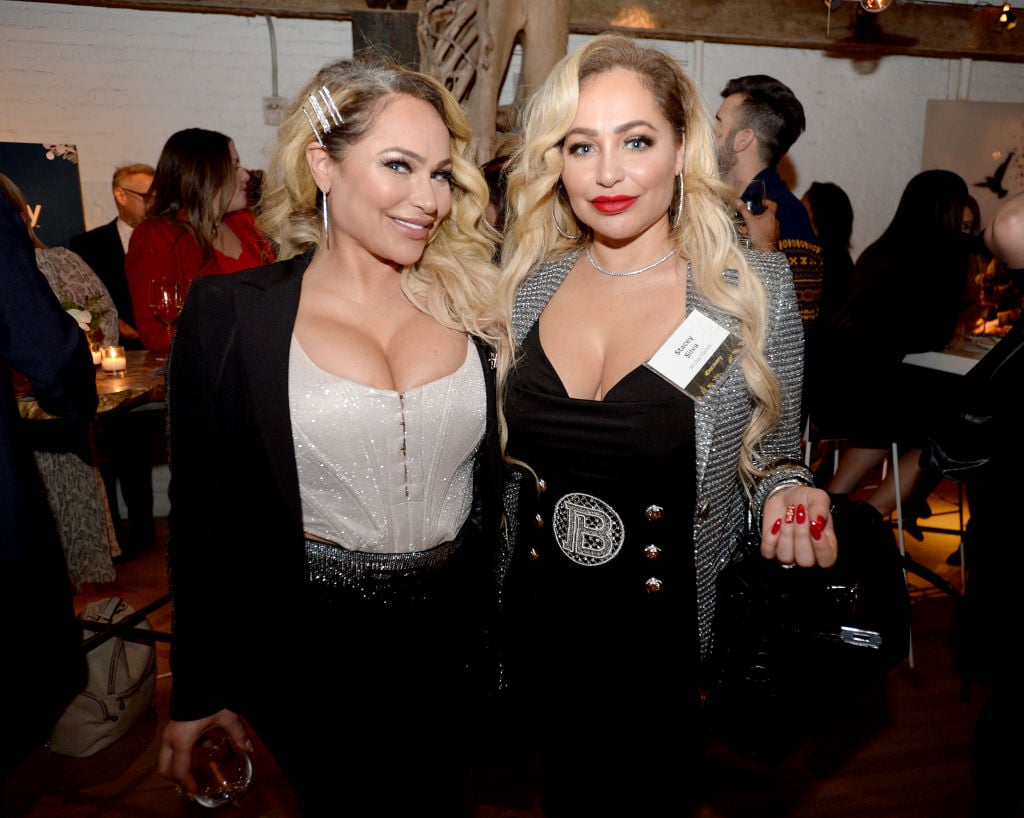 Stacey gave Darcey a pep talk about her latest breakup
On the most recent episode of 90 Day Fiancé: Before the 90 Days, Stacy reminded Darcey of her worth and encouraged her to stay positive and keep looking for love.
"It was really hard to move on," Darcey told producers. "But I'm excited to move on and recreate my vision for my future."
"You're starting fresh," Stacey reminded her.
Darcey promised she was ready to move on from Tom, no matter how heartbroken she might seem. "I'm starting fresh, Stacey. Trust me," the 90 Day Fiancé star assured her twin. "I'm done. I'm good. I'm happy."
"And you're manifesting something new in life," Stacey said. "Releasing the old."
Looking back on Tom's harsh words about her weight and loving her "like a sister," Darcey promised herself she wouldn't settle for less than she deserved in the future.
"No more negativity, no more of this energy around me. There's no going back, ever," the mom of two said. "No more 'I'm sorrys' or 'I loved you like a sister,' or whatever other bull**** he's trying to say. Excited to rid the negative and bring in the new."
Still, Darcey recognized that she had played a role in the problems in her relationships in the past. "I've made some bad choices in relationships, and I can blame myself for that," she confessed. "I just need to learn from it and use this time to love myself, better myself, and focus on my family. We're fighters. We're gonna stay strong and not give up on what we desire, which is happiness and love."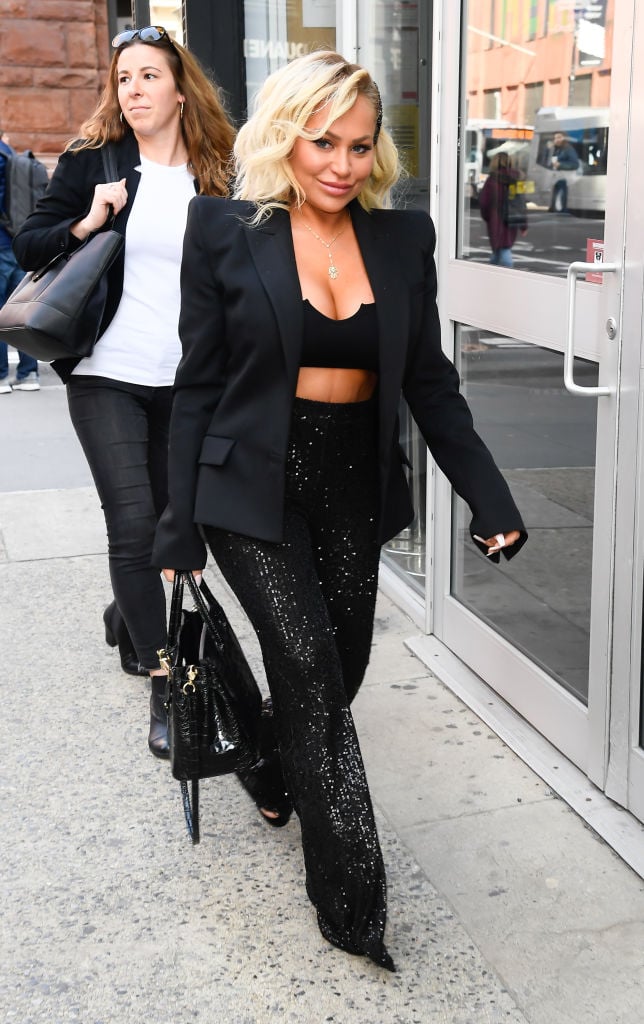 Darcey reflected on the pain of her brother's death amid the changes in her life
As they discussed recent changes in their lives, Darcey and Stacey began to reflect on their older brother's tragic death at just 27 years old in the late 1990s.
"If Michael was here, he would never let Tom or any of my exes treat me like that," Darcey said sadly.
"I know, Darc," Stacey agreed. "He was our protector. Our big brother. He's in heaven now, watching over us."
Darcey told 90 Day Fiancé producers that her brother's unexpected death had changed her life forever. "When my brother Michael was 24 years old, he was diagnosed with a very rare form of cancer," she said. "He was our rock. He had so much strength, and he was our protector. I feel him with me every day, and every time we go through a rough patch, we want to spend time with him."
The twin sisters left sunflowers at Michael's grave and cried at his memorial site, looking back on the memories they shared. "He was one of a kind," Darcey said through her tears.
And Stacey reminded Darcey that Michael would want her to find true love in her life. "He was a good person, loyal and loving. Darcey deserves someone like that in her life," Stacey said. "He'd want better for you right now, Darcey."
"He would have already said, 'Tom's not the one for you.' He would've known," Darcey said wistfully. "Michael was a real man."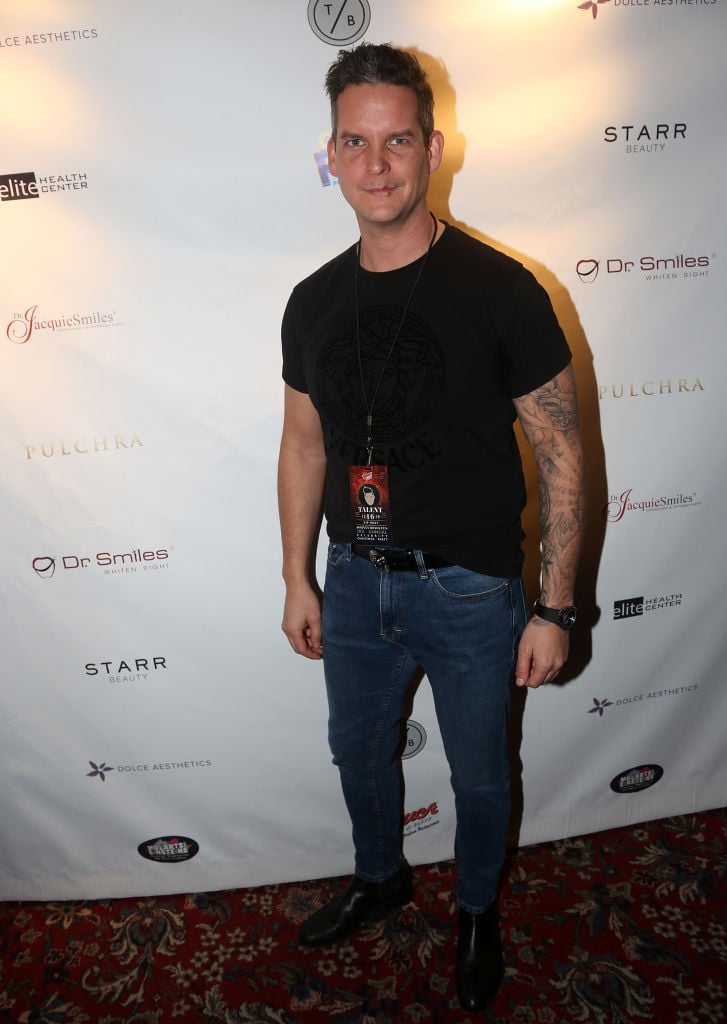 Many '90 Day Fiancé' fans suggested that Darcey work on her personal issues before seeking out more relationships
While many 90 Day Fiancé fans expressed sympathy for Darcey's heartbreak, especially when it came to her brother's untimely passing, others thought she should work out some of her personal issues with a therapist before trying to find a long-term relationship.
One 90 Day Fiancé viewer wrote on Twitter, "I'm f***ing done with Darcey's story. Unless TLC starts showing Darcey getting therapy from a legit counselor, I'm out." Another agreed, commenting: "Dear TLC, Darcey needs therapy, not camera time."
Still another argued, "Darcey and Stacey really need therapy and [to] learn better coping mechanisms."
Some fans even wrote encouraging messages to the 90 Day Fiancé star, who has endured a lot of pain over the years. "Hopefully Darcey will use this time to get some good therapy. She needs to love herself more and stop being so damned desperate for a man," one Twitter user argued. "Men don't complete you. YOU complete you."