'90 Day Fiancé': Fans Were Confused By This 1 Thing About Emily and Sasha's Wedding
Emily Larina of Portland, Oregon, and her Russian husband, Sasha Larin, had a complicated road to their wedding day on TLC's 90 Day Fiancé Season 7. After Emily gave birth to the couple's now-one-year-old son, David, in Russia, problems with passports and the spousal visa led the international couple to remain in Sasha's home country for months.
But on the Jan. 26 episode of 90 Day Fiancé, "I Do and I Don't Know," Emily and Sasha finally married on the beach in Oregon, with Sasha's mom, as well as her disapproving sister, Betsy McCue, looking on.
90 Day Fiancé fans had mixed reactions to the wedding, with some worrying that Sasha would repeat history and end up divorcing Emily. (The personal trainer already has two children by two different ex-wives, making his wedding to Emily his third.) Others were just confused by the wedding venue itself.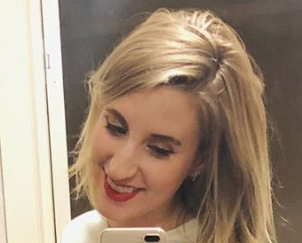 Some fans didn't buy Sasha's promise to Emily's sister Betsy
At the beginning of the 90 Day Fiancé episode, Betsy, who hasn't had a positive track record with Sasha so far, cornered her sister's fiancé in an attempt to make sure he wouldn't break Emily's heart just before the wedding day.
"Can you promise to love her forever?" Betsy asked in a one-on-one conversation with Sasha. While he promised he would love and respect Emily "as long as she did the same," he finally concluded, "I will do my best." Sasha also promised not to cheat on his American wife, saying, "I am not that kind of person."
But most 90 Day Fiancé viewers weren't convinced, especially because of Sasha's three marriages so far. "What's the over under on how long till Sasha leaves Emily and starts his 4th family?" one fan wrote on Twitter.
Another Twitter user didn't think Betsy's questions would ultimately do much good. "I admire Betsy's hope but it doesn't matter if they're in America or Russia, habit is habit," the 90 Day Fiancé fan wrote, "and Sasha has a habit of leaving his family high and dry for the next best thing. Expect the worst, Betsy."
Another critic thought Emily might come to regret her decision to marry Sasha, given his not-so-perfect track record. "Emily literally looks like she knows things aren't gonna work out with Sasha but at the same time she can't let her sister see that she is right," the fan wrote.
Other '90 Day Fiancé' viewers were confused by the wedding venue
Because of the nature of the K-1 visa and the 90-day period they had to get married, Emily and Sasha had a simple wedding on the beach in Emily's home state. But 90 Day Fiancé fans were a little perplexed by the actual venue, which looked like a walkway near the beach instead of a beachside destination itself.
One Twitter user wondered, "The beach is *right* there but Emily and Sasha are getting married in the parking lot instead?"
Another thought the somewhat odd venue might have to do with Sasha and Emily's depleted savings. "No arch. No ceremony on the beach. Nothing. Basically Emily and Sasha paid nothing for the wedding. All that savings must be gone," the critic wrote on Twitter.
Another 90 Day Fiancé fan agreed that the venue was a strange choice, writing, "Why the hell are Emily & Sasha getting married on a road?? Hello…the beach is right there. You could have gotten married on a road anywhere if that's how little [you] care [about] location."
One other critic thought the not-quite-beachside wedding might be an ominous sign of what their marriage might be like. "Emily and Sasha got married on a sidewalk in the weeds with people strolling by when the beach was 10 steps away," they wrote. "Sign of things to come."
'90 Day Fiancé' fans had mixed reactions to the overall wedding
While some fans thought Sasha and Emily's wedding lacked much emotion, others thought it was beautiful and moving.
"There's not a drop of love, sincerity or feeling from Sasha towards Emily, even during the wedding," one 90 Day Fiancé viewer wrote on Twitter while the wedding aired, put off by Sasha's stoic expression as he watched his bride walk down the aisle. "All there is, is narcissism."
Another agreed, pointing out that he might not be more emotional because Sasha was married twice before. "Does Sasha realize that although he's been married twice before, this is Emily's first wedding?" they wrote. "She might have some opinions, but he probably wouldn't care."
Still, some 90 Day Fiancé fans thought the international couple's relationship was genuine. "Emily and Sasha's wedding was sweet," one wrote.
Another said they were genuinely moved, writing, "I actually teared up during the Sasha and Emily marriage part!" One Twitter user thought the wedding simplicity didn't detract from its authenticity. "Even though it's simple, Emily's wedding is beautiful," they wrote on Twitter.