'90 Day Fiancé': Fans Wonder if Tom Brooks is Faking Latest Photo
When it comes to Instagram, 90 Day Fiancé star Tom Brooks has had a checkered past. The British reality star first appeared on Season 3 of 90 Day Fiancé: Before the 90 Days with Darcey Silva. Sadly, the two had a challenging relationship and haven't been able to make it work since, based on their behavior towards each other on social media. During Brooks' time on the show, fans discovered he was frauding on Instagram. Now, after posting a new photo taken during his younger years, fans aren't so sure it's a legitimate picture.
Tom Brooks fakes photos on Instagram
During Tom Brooks' season of 90 Day Fiancé with Darcey Silva, he frequently posted photos to his Instagram that suggested he was living a luxury lifestyle. However, one Instagram account soon pointed out that Tom Brooks' posts didn't quite add up. 
In fact, it turns out that Tom Brooks was faking his life of luxury on Instagram, and was actually taking others' photos and repurposing them as if they were his own. 
Instagram account fraudedbytlc exposed Tom Brooks' fakery by posting each one of his stolen images alongside the original image. In one example, the account used an Instagram post by Tom Brooks featuring a new Louis Vuitton fragrance box. Brooks posted an image of the box, suggesting the fragrances were his own. 
Instagram user lvip_mario was the original poster of the image, and caught Brooks in the act. Fraudedbytlc posted lvip_mario's reaction to Brooks' fakery, and suffice it to say, it was embarrassing. Several other examples were posted as well.
Some '90 Day Fiancé' fans aren't sold
Tom Brooks' past behavior on Instagram has some fans wondering how many of his photos are real to this day. Brooks recently posted a throwback image of himself poolside, complete with a nipple piercing. 
However, some fans find the photo suspect, especially after Brooks' history with Instagram fakery. One Reddit user wrote, "He photoshopped his head onto that body."
Another commenter wrote, "Like, this definitely looks like one of those photographs that he'd alter to pretend that he was vacationing in all kinds of sexy, exotic places. Did Tom even realize that the skin tone is different on the face and the body? Was this an assignment in his online Adobe Creative Suite class? Haha this man cracks me up."
"Yeah, the shadows on his face don't make sense in comparison to the ones on his shoulders. His face is too light and his head is disproportionate to his body. I reverse searched the photo and didn't find anything, so it seems like he has learned his lesson about stealing publicly available photos," opined another fan.
Tom Brooks didn't call Darcey Silva on her birthday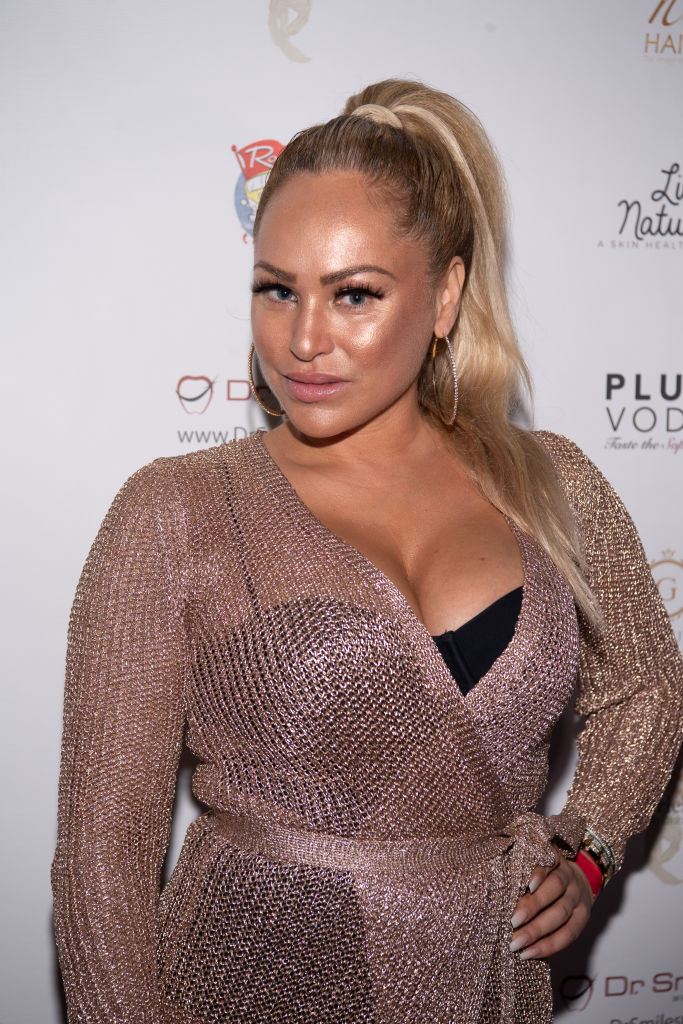 Tom Brooks and Darcey Silva are appearing together Season 4 of 90 Day Fiancé: Before the 90 Days, but it appears their storyline is simply going to be the dissolution of their relationship. At least, based on their social media interactions. 
Tom Brooks recently explained why he didn't call Darcey Silva on her birthday. A fan commented on one of his Instagram posts, "Why didn't you call Darcey when it was her birthday? Poor girl was so upset."
Tom Brooks replied, "She didn't call me for mine."
So far, many fans have been unimpressed with both Tom Brooks and Darcey Silva's behavior towards one another off the show. One fan commented, "Everybody get off their side for one second and recognize that these are two people in their 40's fighting over birthdays on social media. There are VERY few things sadder than that."