'90 Day Fiancé': Fans Wonder Why Elizabeth's Family Got a Whole Hour During the Tell-All
90 Day Fiancé star Elizabeth Potthast Castravet and her Moldovan husband, Andrei Castravet, are perhaps best-known among TLC fans for their constant in-law and family drama. Andrei has never masked his distaste for Elizabeth's family, especially her brother, Charlie Potthast; her sister, Jenn Davis; and her dad, Chuck Potthast – and vice versa.
On Part 1 of the 90 Day Fiancé: Happily Ever After Tell-All, which aired on Sept. 27 on TLC with Shaun Robinson as host, Andrei's arguments with Elizabeth's family were more dramatic than ever. And not all 90 Day Fiancé fans were, well, fans of the segment – with many thinking it went on far too long.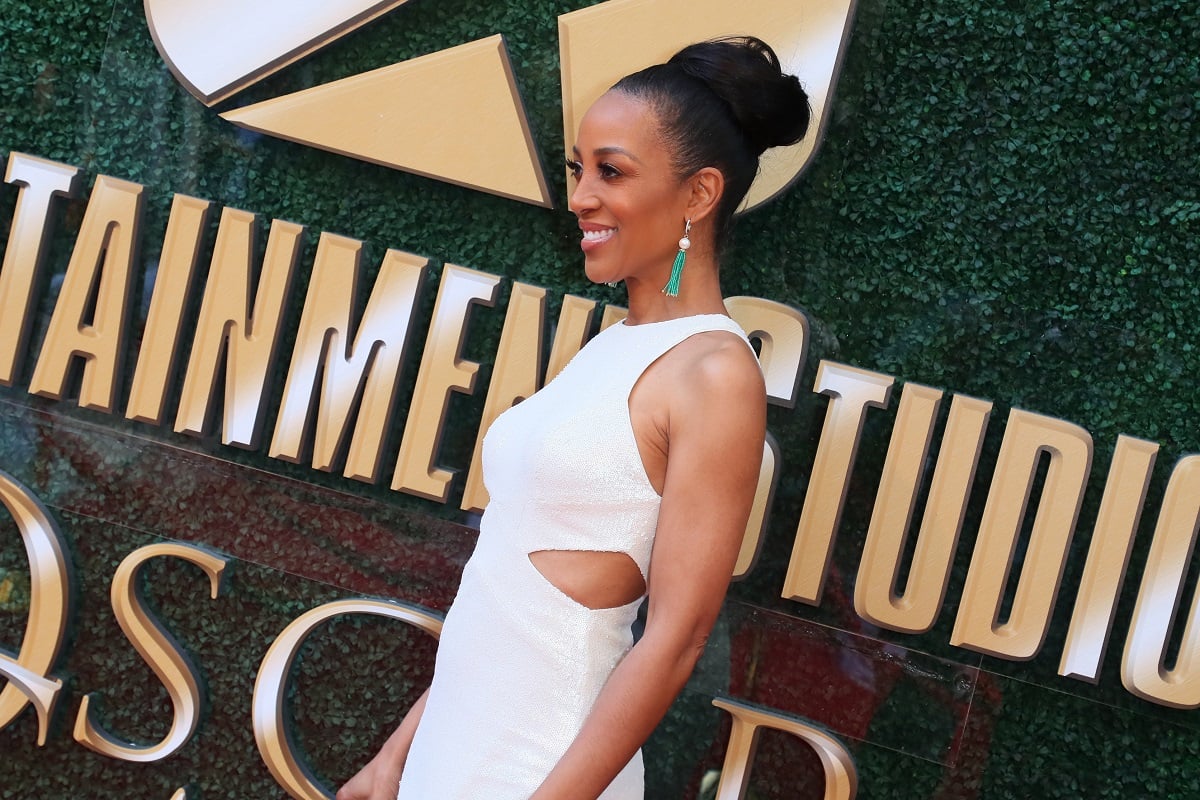 Elizabeth's husband and relatives confronted each other at the Tell-All
On the 90 Day Fiancé Tell-All, Robinson asked Andrei and Elizabeth's family to rehash all the drama from the fifth season – from Charlie's drunken speech at the couple's second wedding to Andrei's angry outburst at a family dinner in Moldova.
Both Andrei and his in-laws primarily maintained their own innocence. Chuck, Charlie, and Jenn said they were simply "stating facts" when it came to referring to Moldovan cuisine as "peasant food." The family didn't agree that their comments were ignorant.
For his part, Charlie did admit he was "embarrassed" by his tipsy toast at the Moldovan wedding. "I was pretty out of line," he confessed. Both Charlie and Andrei blamed alcohol for losing control over their temper. Elizabeth's dad also complained about having to help the couple out so much financially.
Many fans wondered why the reunion focused on their family drama
Many 90 Day Fiancé fans wondered why so much of the Tell-All was devoted to Elizabeth's family. Several viewers wished the reunion had focused more on Elizabeth and Andrei's relationship as a couple.
"Do we REALLY need SO much time devoted to these unlikeable rubes?" one Reddit user wrote of the Potthasts. "If this is TLC's way of testing out a spin-off with these boring dunces, it's a fail."
Several other Redditors called the segment "boring" and argued that it was too repetitive to be entertaining.
"I fast forward through all the Family Libby segments," a 90 Day Fiancé fan wrote in the Reddit thread. "It's not entertaining to watch a bunch of people play Ignorant American. I get secondhand embarrassment for them so hard."
"I'm just so sick of the whole lot of them, and their segments have felt disproportionately long all season," another viewer agreed.
Others thought Elizabeth should have stood up for her husband more
In addition to thinking Elizabeth's family took up far too much time during Part 1 of the Tell-All, many 90 Day Fiancé fans argued that Elizabeth often threw Andrei under the bus when it came to her family. While the 30-year-old did take up for her husband from time to time, she often claimed to be "caught in the middle" and seemed to have trouble expressing firm loyalty to one side or the other.
Andrei has gotten a great deal of his own backlash and criticism from viewers over the years. Still, when it comes to his wife's family, he often gets fans' support.
"It really bothers me that every time there's a conflict between Libby's family and Andrei, Libby always takes their side – even when they're clearly in the wrong," a Reddit user argued. "She did it again last night [at the Tell-All]."
"I can't stand her family," another Redditor agreed, "and it drives me nuts that they just needle and whine at and bother Andrei and she just sits there and says nothing while it happens."
Some fans thought the family was angling for a '90 Day Fiancé' spinoff
Throughout the fifth season of 90 Day Fiancé: Happily Ever After, rumors have swirled that Elizabeth's family is hoping for a spinoff similar to The Family Chantel or Darcey and Stacey. Many fans have speculated that the hyped-up drama this season has been one long audition for a 90 Day Fiancé spinoff featuring Andrei and his in-laws.
Before Chantel Everett and Pedro Jimeno landed their own spinoff about their respective families, their 90 Day Fiancé spinoffs started to focus more heavily on in-law drama. Similarly, Stacey and Darcey Silva had a great deal of TLC screen time before their spinoff was announced.
After so much of the Tell-All was devoted to Elizabeth's siblings and dad, some viewers wondered if TLC producers were testing out their popularity to gauge interest in a potential spinoff of their own.