'90 Day Fiancé' Fans Worried for Paul Staehle's Safety After Disturbing Hidden Camera Video Surfaces
Some disturbing new hidden camera footage of Paul Staehle being abused by his wife, Karine Staehle, has surfaced on the internet. 90 Day Fiancé fans are concerned for the safety of Paul and their two sons, Pierre and Ethan, after seeing the footage which shows Karine allegedly abusing Paul.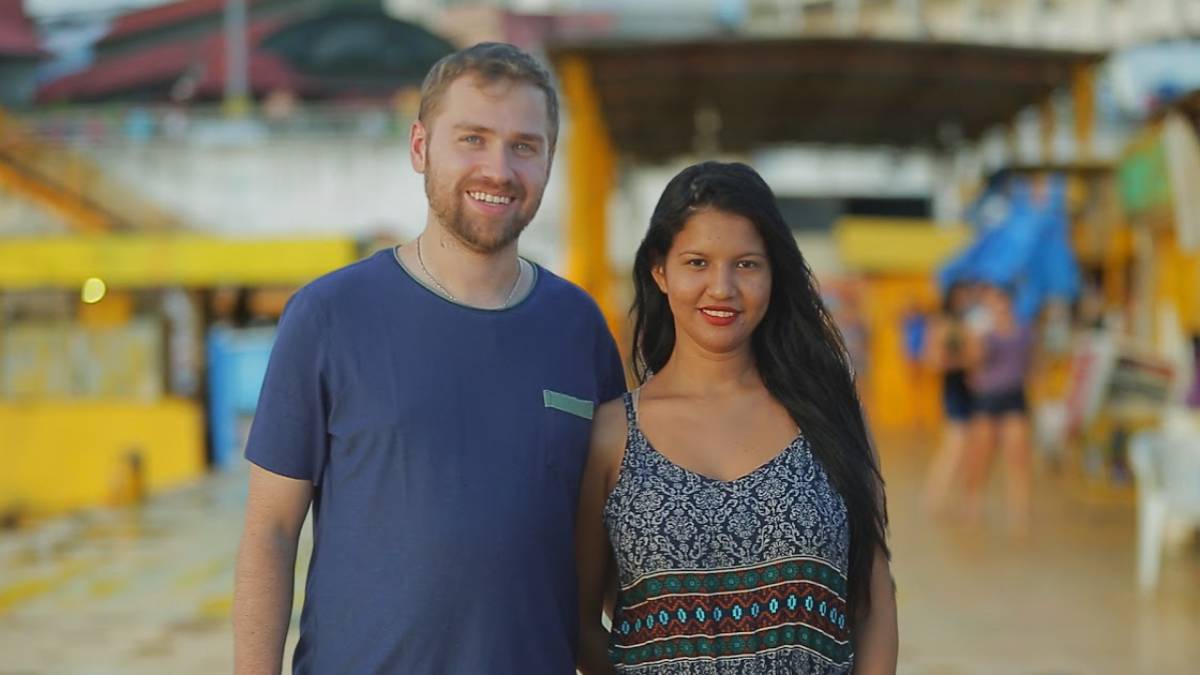 Video showing Paul being a victim of domestic violence surfaces
On Dec 16, a shocking video surfaced showing hidden camera footage of the inside of Karine and Paul having a domestic dispute ending in violence. Foxtech Marketing released the video via YouTube. The video is from a surveillance camera that was placed in Karine and Paul's Louisville, Kentucky home.
The video appears to show Karine and Paul in a domestic dispute. Paul puts his shoes on while Karine appears to be yelling at him. She grabs him by the hair and pulls his head back violently. She then grabs him by the throat, chokes him, and pins him to the couch. In the foreground, Karine and Paul's two-year-old son, Pierre, as the abuse happens behind him.
'90 Day Fiancé' fans are worried for Paul's safety
The disturbing video started an important conversation about domestic violence on the 90 Day Fiancé Reddit. Many 90 Day Fiancé fans were concerned for Paul's well-being and that of their sons, Pierre and Ethan. One Reddit user commented, "I never expected her to be so violent and aggressive like this it's shocking. Not a safe environment for kids."
Another fan wrote, "That's actually so scary. Who posted this? Like who has access to their security cameras? And if it is Paul and Karine leaking this, why? For clout? To stay relevant? Or is it a call for help from Paul?? I need answers, and they need to divorce."
Karine and Paul's toxic marriage
Paul and Karine have a history of abuse. The couple last appeared on 90 Day Fiancé: Happily Ever After? Season 5 showed them moving to the United States after living in Brazil. However, the situation between them worsened. So much so that TLC decided not to feature them on the tell-all finale to give them space to resolve their issues. It appears that their marriage issues have only gotten deeper since then.
In July 2020, Karine called the cops and accused Paul of sexual assault after a divorce dispute. She also claimed that Paul was withholding her Green Card. Karine got a three-year restraining order against her husband. During this time, Karine went "missing," according to Paul. Karine revealed she wasn't missing but that her marriage was over.
Just a few months later, the couple seemed to have reconciled. They moved together to Brazil and posted photos as a family again on their social media accounts. Then after welcoming their second son, Ethan, they decided to move back to Kentucky. The couple lives in Louisville with their two sons as Karine starts her new career as a cosmetologist.
90 Day Fiancé fans are shocked to see how abusive Karine has been to Paul, outraged that the couple's children are subjected to it. Whether or not there's been legal action taken against Karine remains to be seen.
How to get help: In the U.S., call the National Domestic Violence Hotline at 1-800-799-7233 or text START to 88788.