'90 Day Fiancé': Follow These YouTube Channels for the Best '90 Day Fiancé' Content
TLC's 90 Day Fiancé franchise has become a formidable force in reality TV over the past six years. It's spawned spinoffs (like 90 Day Fiancé: Pillow Talk and 90 Day Fiancé: The Other Way), lengthy careers for mainstays like Darcey Silva, and many a YouTube channel.
These six YouTube commentary, recap, and interview channels offer some of the best 90 Day Fiancé-related content out there, so you can binge to your heart's delight.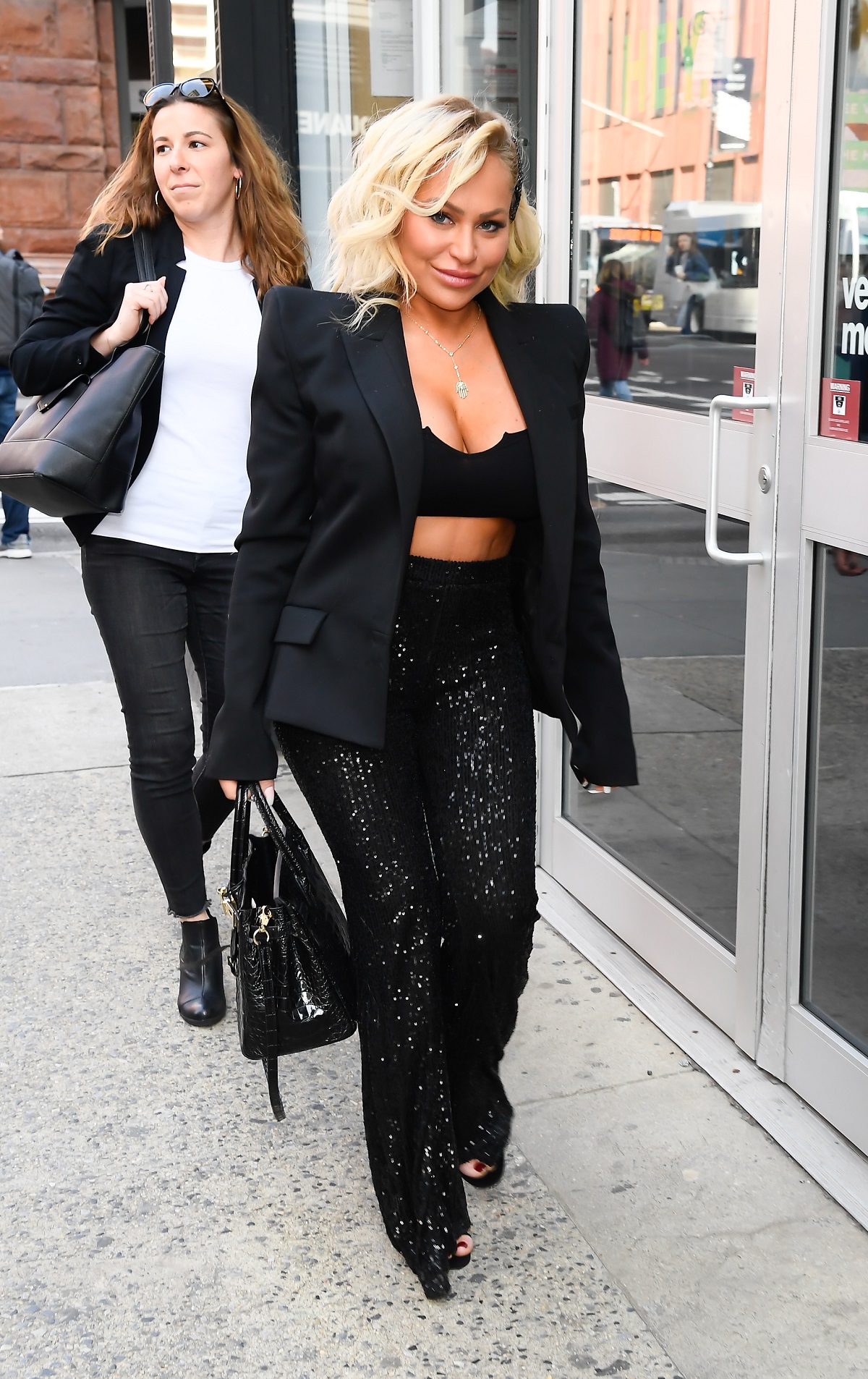 The Celeb Talk Guy
Max, otherwise known as the Celeb Talk Guy, has amassed a dedicated following on his YouTube channel, which covers all things reality TV—and especially 90 Day Fiancé. If you miss an episode, his concise recaps are fun to listen to and always come with a side dose of his own friendly-but-funny commentary.
The Celeb Talk Guy also offers behind-the-scenes details from stars' Instagram stories, so you can keep up with your favorite cast members in real time, as well as juicy spoilers for upcoming episodes.
RELATED: '90 Day Fiancé': 3 More '90 Day Fiancé' Cast Members Launch OnlyFans Accounts
Yourwetsock
The 90 Day Fiancé videos on Yourwetsock are eclectic, often focusing on 90 Day Fiancé stars' offscreen ventures. In addition to reviewing cast members' OnlyFans accounts and Cameos, the recaps on this channel are detailed, lengthy, and heavily dosed with snark.
Plus, remember Lana and David Murphey? (I mean, who could forget?) This channel was responsible for uncovering the secrets behind the Ukrainian dating site where Lana first met David–and even posing as one of her suitors in order to find out more about the inner workings of the site.
RELATED: '90 Day Fiancé': Elizabeth and Andrei Castravet's Instagram Accounts Show a Very Different Side to Their Family
Sharrell's World
Sharrell, from Sharrell's World, is one of the best YouTubers to follow if you love lengthy interviews with your favorite 90 Day Fiancé stars and other insider sources. She's fostered relationships with, and interviewed, cast members like Laura Jallali and Avery Warner.
Sharrell has also been one of the first to break the news about many behind-the-scenes revelations, like Andrei Castravet's alleged secret as to why he left Moldova, Deavan Clegg's new boyfriend, and more. She uploads just about every day, so there's always new content to check out.
Just Call Me Wah
Wahima from Just Call Me Wah is the perfect YouTuber to follow if you're into in-depth, detailed recaps of 90 Day Fiancé episodes—many of them an hour long or even more. Her recap style is funny, personable, and relatable, and she sometimes focuses on one couple at a time (or major 90 Day Fiancé "debates," like Varya Malina vs. Mary Wallace) in a video, so you can choose your favorite international love story to follow.
Grace Report
Grace, from Grace Report, has earned herself a large following due in part to her witty online persona and willingness to share her own opinions and commentary on various reality TV cast members. She uploads frequently, focusing on both episode recaps and breaking news (like Paul and Karine Staehle's divorce drama) as well as what's going on with 90 Day Fiancé stars on social media.
Up and Adam!
Adam from the YouTube channel Up and Adam!—who has also collaborated with the team at Sharrell's World several times—is a great commentator to follow if you're into longer videos with a lot of detail. In addition to episode recaps and livestreams with fellow 90 Day Fiancé fans, he's also interviewed cast members and special guests like Molly Hopkins.