'90 Day Fiancé': See a Frame-Worthy 4th of July Post From Paola Mayfield
Paola Mayfield is one of the most recognized faces from the 90 Day Fiancé franchise. She's married to her husband, Russ Mayfield, and together they've appeared in a variety of spinoffs in the franchise.
Paola recently shared a frame-worthy post on 4th of July that fans will want to see.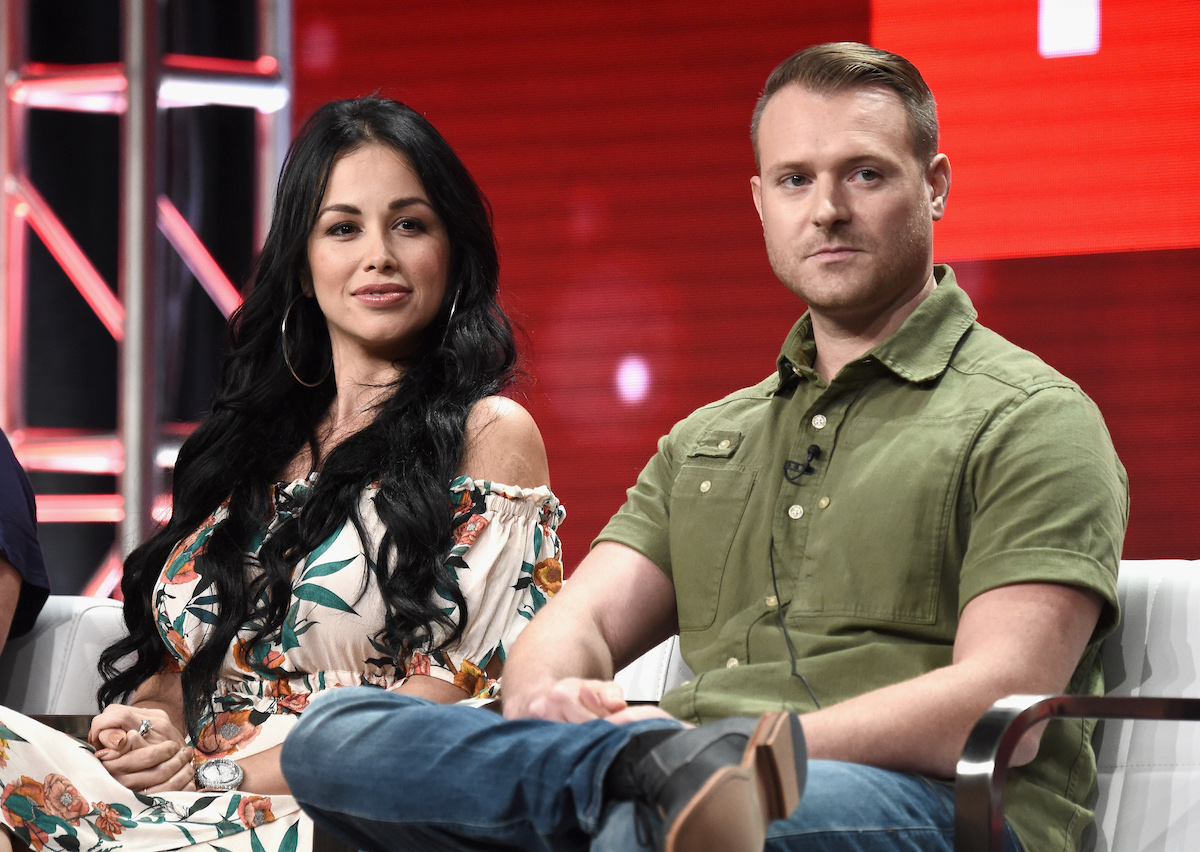 Paola and Russ Mayfield from the '90 Day Fiancé' franchise
Paola and Russ have been in different spinoffs in the franchise. Their first appearance was in season 1 of the original 90 Day Fiancé. They've even been in discovery+ exclusive series, including 90 Day Fiancé: Love Games and 90 Day: Foody Call.
Paola and Russ were married in 2013, and they have a son together named Axel. He is now two years old. The little family currently resides in Miami, Florida. Paola even has a new career as a professional wrestler, and she had her first match on May 1st in Hialeah Gardens, Florida.
See a frame-worthy 4th of July post from Paola Mayfield
RELATED: '90 Day Fiancé': Paola Mayfield Shares Cute Photos With Her Husband, Russ Mayfield
On July 4, Paola shared an image of herself and her family. In it, she tagged her husband in the photo. It appears to be night out, and Paola wears a green shirt with pants on as she wears her red hair with orange at the ends back. She's down at Axel's level, and by her side is her husband. He wears a sleeveless red shirt with white on it as he also is down at his son's level while wearing a hat on. In the middle is Axel, who has his arms outstretched as he looks at a lit sparkler that his mother holds in front of them. Both Paola and Russ smile for the frame-worthy shot.
Paola captioned the post on Instagram: "Happy 4th of July from our little familia." Over 34,000 people liked the post, and over 100 people commented on the post.
Paola Mayfield shared some cute photos of herself and her son, Axel
Paola, who has been known to share content on her social media, recently shared some images of herself and her son. On June 15, Paola shared a number of images on Instagram with her son by her side, and they all seem to be from the same day. Paola has on a green ensemble while holding her son at her side. Their heads touch, and Paola smiles for the camera.
Next, Paola appears to be kissing her son's face as she sits back with her feet up and a computer on her lap. She wears red leggings and a green shirt. She has her arms crossed in her lap, and Axel is by her side during the photo.
Next, Axel appears to be kissing his mother's cheek as she has her hands crossed in her lap and her feet still up with the computer in her lap.
In the last image, Paola is lying back on a couch, and her son is lying in-between her legs. She has her eyes closed, and Axel has his head facing the opposite way of the camera.
Paola captioned the post: "🥰🥰🥰." Over 36,000 people liked the post, and over 300 commented on it.
It's always nice to see posts from our favorite 90 Day Fiancé cast members. Hopefully, Paola, Russ, and Axel had a great 4th of July.