'90 Day Fiancé': From 'The Best of the Best' to 'Tote a Baby,' These Are the '90 Day Fiancé' References Every Fan Should Know
The stars of TLC's wildly popular 90 Day Fiancé franchise have wormed their way into fans' small screens—and hearts, and sometimes our memes—since 2014.  And diehard 90 Day Fiancé fans know that one of the best things about watching the show is sharing inside jokes and references with millions of other viewers.
These are just a few of some of the most memorable taglines and hilarious moments from 90 Day Fiancé stars. So if you're new to the franchise, you can stay in the loop!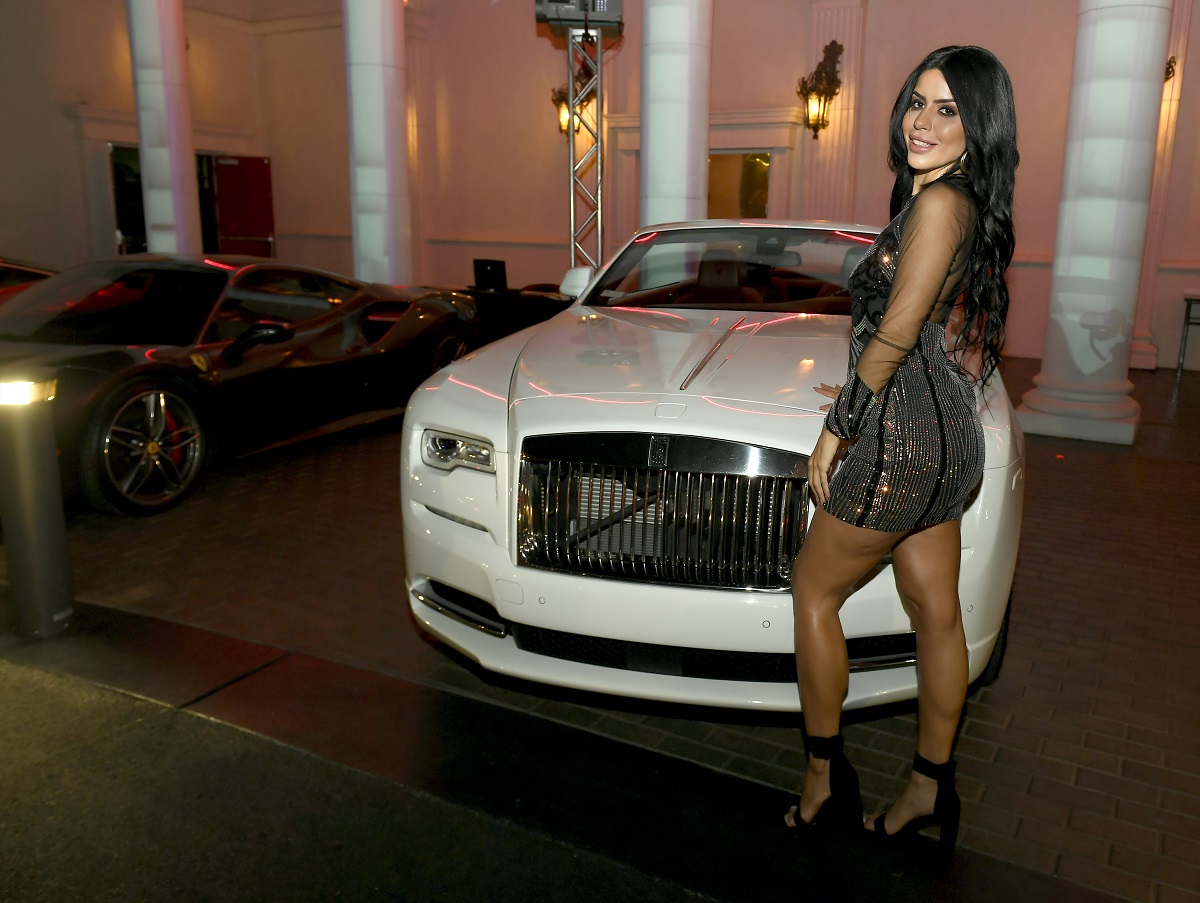 'Who is against the Queen will die!' and 'Where is my flowers?'
90 Day Fiancé stars Larissa Dos Santos Lima and Colt Johnson were married for just six months, but their brief relationship yielded some of the best catchphrase gems in TLC history.
Larissa's dissatisfaction with Colt's failure to bring a bouquet to the airport when she arrived from Brazil ("Where is my flowers?") ended up being one of the series' most famous moments. And later, during one of Larissa's many fights with Colt's mom, Debbie Johnson, she stood at the top of the stairs and bellowed another 90 Day Fiancé classic: "Who is against the Queen will die!"
And it looks like Larissa has embraced some of her notoriety. In fact, her boyfriend, Eric Nichols, even emblazoned a recent picture of his girlfriend with her famous "queen" tagline.
'B*tch a** slut a** wh*re'
Chantel Everett never managed to get along with Pedro Jimeno's family—so much so that the in-law drama landed them their own 90 Day Fiancé spinoff, The Family Chantel. During a massive fight with Pedro's mom and sister, who called Chantel a "b*tch," the 90 Day Fiancé star famously stormed off while muttering that Pedro's sister was a "b*tch a** slut a** wh*re."
The creative insult stuck, and it ended up being one of the most infamous lines in 90 Day Fiancé history.
'Cut it on the bias'
Darcey Silva has appeared on nearly every 90 Day Fiancé spinoff—including 90 Day Fiancé: Before the 90 Days, the original 90 Day Fiancé, 90 Day Fiancé: Pillow Talk, and her own spinoff, Darcey and Stacey. She's most famous for her tendency to shed copious tears when things in her romantic life aren't going so well.
But one memorable scene solidified Darcey as a 90 Day Fiancé mainstay: her fight with her Dutch ex, Jesse Meester, about how to cut steak. During an awkward dinner with Darcey's two daughters, Jesse and Darcey fought bitterly about how best to prepare dinner.
Darcey insisted that she'd "worked in restaurants" and knew that they needed to "cut it on the bias." The meat-based argument wound Jesse up so much that he ended up storming out of his girlfriend's house in a temper.
'Condoms are for slut people' and 'The best of the best'
Like Larissa, Asuelu Pulaa—a Samoan dad of two married to Kalani Faagata, who hails from Utah—is responsible for more than one famous 90 Day Fiancé tagline.
Asuelu and Kalani had two unexpected pregnancies, one of which was early on in their relationship. And during a discussion about birth control, it became very clear how that had gone down. Asuelu said condoms were "for slut people," so they didn't need to use them.
In a more recent episode of 90 Day Fiancé: Happily Ever After, Asuelu authored yet another catchphrase when he gathered grilled cheese, hamburgers, and piles of other food from a circle of food trucks for his family. He asked every vendor for "the best of the best," and the line immediately ended up on 90 Day Fiancé t-shirts.
'Tote a baby'
No 90 Day Fiancé reference list would be complete without "tote a baby." When 54-year-old Angela Deem asked her daughter to be an egg donor so she could have a baby with her younger Nigerian boyfriend, Michael Ilesanmi, fans immediately noticed that Angela had a rather unique way of talking about surrogacy, which she called "toting a baby."
"I can tote it, I just need your egg!" became a 90 Day Fiancé catchphrase almost as soon as it came out of Angela's mouth.
'Babygirl Lisa'
Hospice care worker Lisa Hamme probably got more than she bargained for when she started talking to Usman Umar, a Nigerian rapper who goes by the stage name Sojaboy. Sojaboy's music video for "I Love You" might have made Lisa angry—because it featured a Nigerian model instead of her—but it did give her the notorious nickname of Babygirl Lisa.
Still, Sojaboy got the last laugh: The music video amassed over a million views on YouTube.
'Your breath is not pretty' and 'You're my best view'
Big Ed Brown, a photographer from San Diego, and Rosemarie Vega, a single mom from the Philippines, had an ill-fated relationship on 90 Day Fiancé: Before the 90 Days. Ed and Rosemarie's relationship quickly became famous for its many less-than-magical (but hilarious) moments.
Many YouTube and TikTok comedians made parodies of Big Ed's most famous line to Rose: "You're my best view"—to which Rose responded with her characteristically unimpressed snort.
Big Ed also made headlines for his "gifts" of toothpaste and mouthwash to his girlfriend. He told Rose her breath was "not pretty," but she did get back at him by telling him he was "ugly" (not in English, of course).
'Andrrrrei'
Elizabeth Potthast Castravet has appeared on several seasons of 90 Day Fiancé, 90 Day Fiancé: Pillow Talk, and 90 Day Fiancé: Happily Ever After with her Moldovan husband, Andrei Castravet.
And one thing has stayed consistent through every season: her way of pronouncing Andrei's name, which she says with a distinct rolled "r." Fans have mocked Elizabeth's pronunciation for several seasons, but it looks like it's here to stay.
'My whole family anal so clean'
When Deavan Clegg moved to South Korea to be with Jihoon Lee on 90 Day Fiancé: The Other Way, she wasn't sure what to expect—but it probably wasn't to learn about how his family kept themselves, uh, clean.
Deavan asked Jihoon about a bidet in his family's bathroom, and fans immediately lost it when Jihoon explained the purpose of a bidet with a completely straight face. With a deadpan expression, he told his wife, "My whole family anal so clean."