'90 Day Fiancé': Geoffrey Paschel Addresses Each of His Abuse Charges and Tells His Side of the Story
The background checks to get on 90 Day Fiancé: Before the 90 Days must not be too extensive. Several of the show's past cast members have turned out to have criminal pasts but were still allowed to be on the show. Geoffrey Paschel's case, in particular, caused lots of issues for fans. People created petitions to get him kicked off of the show and constantly called him out on social media. For a while, Paschel remained quiet about his domestic abuse charges but now he is addressing each one and telling his side of the story.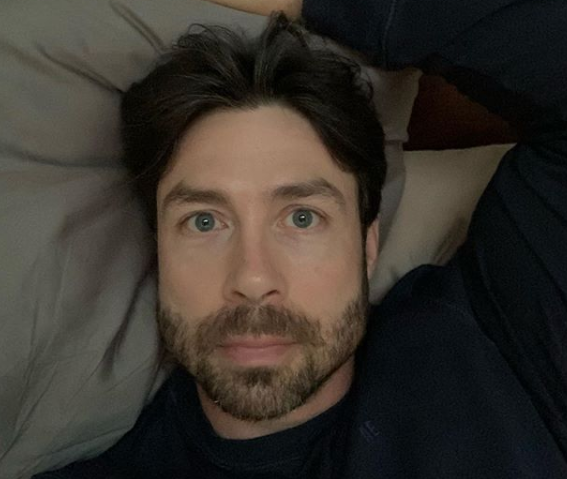 What are the charges against Geoffrey?
Paschel was arrested in June following an incident with his ex-girlfriend. He has been charged with domestic assault, interference with emergency calls, vandalism, and aggravated kidnapping.
"He repeatedly bashed/slammed my head into the hardwood floors of my home," the ex revealed in court documents obtained by USA Today. "He dragged me through the house by my hair and continued throwing my body into walls and furniture. I know this because of blood on my walls, furniture, etc."
His ex received treatment at the hospital for a concussion. Police noted "a large raised bruise on [her] forehead and abrasions on her elbows and knees." She claimed that Paschel also disabled her phone so that she could not call the police.
RELATED: '90 Day Fiancé': What's Really Going on Between Tom Brooks and Avery Warner at the Tell-All?
What does Geoffrey say happened?
Since Paschel did not get to participate in the tell-all reunion, he has been making his own videos to tell his truth. Now, he is discussing all of the allegations against him.
"I know for a fact that I never laid a hand on any of these people," he said in his new video. "The [first] allegations came from [my son] Cayvan's mother, then [my] second wife jumped on board. And it was after that, after I'm leaving a relationship, the girlfriend jumped on. And so now you have these allegations trying to only corroborate each other's story. That's all they're trying to do is corroborate the story."
He also said that he did not have multiple orders of protection taken out against him as some reports have claimed.
RELATED: '90 Day Fiance': How Does David Murphey Have So Much Money to Spend on Ukrainian Dating Sites?
"The protection order that was taken out against [me] — I went to court, I fought it and I won," he said. "The judge sided with me, and it was [proven] that she was lying about her allegations because none of the timeline made sense."
He went on to deny ever sexually assaulting or threatening any of the women who are accusing him with a gun or knife.
"Where is the police report?" he asked. "Where is the police record? Where is there anything other than this moment stating that? That's all it is. … People, when they're in a custody fight, they say this. The next person says this. The next one says this. The next person says this. But I didn't do that. I didn't want to fight back with these women. I just merely answered the allegation. 'No, I didn't. That's ludicrous. I would never do that.' But I didn't counter with an allegation of my own. That's not the way that I want to even go about [it]."
Paschel was originally scheduled to appear in court in May but that has been rescheduled to later in June due to the COVID-19 pandemic.