'90 Day Fiancé': Geoffrey Paschel Says He's Always Attracted One Type of Woman–'I Can Fix Them'
90 Day Fiancé fans still don't know the status of Geoffrey Paschel and Varya Malina. The couple was notably missing at the "Tell-All." Geoffrey wasn't invited because his ex-girlfriend accused him of assaulting her. When fans learned of the charges against Geoffrey, they started a petition to get him removed from the show. And Varya didn't make an appearance because Geoffrey wasn't invited–she thought it wouldn't be "fair" to go without him.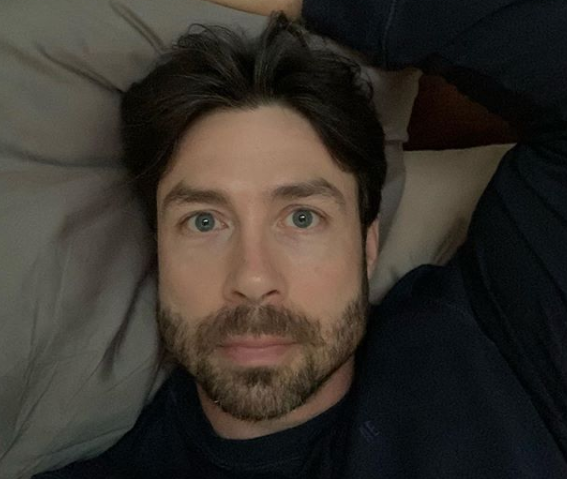 Geoffrey's 'Tell-All' plans have changed
In an interview with The Domenick Nati Show on May 19, Geoffrey spoke about being uninvited to the "Tell-All."
"I feel that the network has bowed down to the pressure of a few thousand people as opposed to the 3 million people that watch the show, which is unfortunate. We're in a different time now. The whole Me Too movement and whatever. So there's a lot of pressure to cower to the minority and wanting to make sure that they're not making the wrong decision," he said.
The reality TV personality went on to say that he planned on releasing his own "Tell-All" on YouTube. He filmed it with Nati as the host. Both Varya and Mary were featured. But he recently announced that he will not be showing the video anytime soon.  
Geoffrey says, before '90 Day Fiancé,' he'd go for 'the same type of women'
In a newly released clip from his May 19 interview, Geoffrey speaks about how he has a tendency to "go for the same type of women." That's why he initially clicked on a Russian dating website.
"Where I live, I go for the same type of women. I mean, that's why I'm in the position I'm in now. I get these partners that I think, 'Oh, I can help them. They need this, they need that. Let me fix them. I can be that person. They just need a good, strong shoulder to cry on'–whatever. I got in that fixing rut and so I wanted something completely new," he said.
Geoffrey continued: "And that's why I actually really contemplated Varya and toyed with it for five or six months before I saw her."
90 Day Fiancé fans don't know if Geoffrey and Varya are still engaged. In a recent interview the Russian reality TV star did with Nati, she wasn't wearing the ring Geoffrey gave her. But she said she just simply doesn't wear it all the time.
Read more: '90 Day Fiancé': Tom Brooks Reveals the Real Reason He Met Darcey Silva in New York