'90 Day Fiance': Geoffrey Paschel Finally Responds to Fan Petition to Get Him Removed From the Show
Geoffrey Paschel is featured on the current season of '90 Day Fiance: Before the 90 Days' but due to the allegations against him, fans want him to be removed from the show.
90 Day Fiance fans have not been big supporters of Geoffrey Paschel. And it's not for the normal 90 Day reasons. He's not a catfish or using his partner as a way to get a visa or dating a woman that's way younger than him. It's his past that has fans up in arms.
Since appearing on the show, reports have come out that alleged that Paschel has a number of violent charges pending. Fans were so upset that they created a petition to get Paschel kicked off of the show. He recently responded to the petition.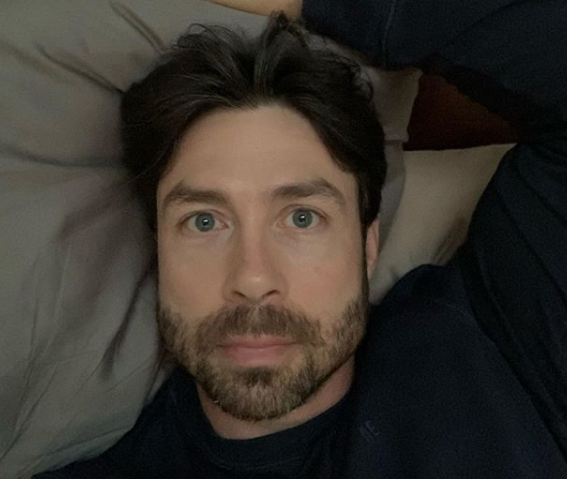 What is Geoffrey accused of?
Paschel appeared in court in January and waived an arraignment for his charges of kidnapping, domestic assault, vandalism, and interference with emergency calls.
These charges stem from Paschel's June arrest after his ex-girlfriend claimed that he abused her.
"He repeatedly bashed/slammed my head into the hardwood floors of my home," the woman said in a request for an order of protection, according to Knox News.
"He dragged me through the house by my hair and continued throwing my body into walls and furniture," she continued. "I know this because of blood on my walls, furniture, etc."
Paschel has claimed that he cannot speak about the allegations right now due to legal reasons.
The petition to get Geoffrey Paschel removed from the show
Due to the aggressive nature of his charges, fans want Paschel off of 90 Day Fiance and started a petition to ensure that they get their wish.
"Geoffrey Paschel is on the currently airing TLC show '90 Day Fiance: Before the 90 Days'," the petition reads. "This petition is to remove him from the show and have him appear on no further shows due to current allegations and criminal charges made against him. We would also like to make advertisers aware of what they are supporting, and hope to see that your companies will not stand for promoting such atrocities as these."
The petition goes on to claim that Pashcel has been accused of kidnapping, abuse, rape, child endangerment, dealing drugs, felony larceny, theft, and battery. The petition details a number of horrifying allegations against Paschel, including that he locked his pregnant wife in a hotel room without food or water and forced her to deliver her baby in the room. These allegations have not been verified.
What does Geoffrey Paschel have to say?
Paschel has obviously seen all the comments reprimanding his behavior and now he has finally responded to all of the people wanting him to be removed from the show.
"I have been repeatedly asked why I would EVER want to be on a show (the best show FYI) where my life would be put in front of everyone to pick apart—especially with my checkered past," he said on Instagram. "Well, guys, it is MY past. It is MY life. It is MY choice. If we were all the same: thought the same, looked the same, or acted the same, how lame would that be?"
He went on to say that in his past, he was used to hiding things, but now, he is trying to live openly.
"With the path I chose, it cannot EVER be reversed," he continued. "Everything about me is out there for the world to see, whether it is true or fantasy. I can never go back, and honestly, I would not have it any different."
He finished by wishing people luck on their own journeys and advertising 90 Day Fiance.