'90 Day Fiancé': Geoffrey Paschel Reveals His Emotional Last Moments With His Son: 'He Died In My Arms'
90 Day Fiancé star Geoffrey Paschel told fans right from the beginning that he tragically lost his 13-month-old son, Kazhem, back in 2018. At the show's start, Paschel didn't go into much detail about what had happened. But over time, the "rumor mill" started, with people suggesting that Paschel was the one responsible for his son's death. The reality star finally took to social media to discuss what really happened when his son died.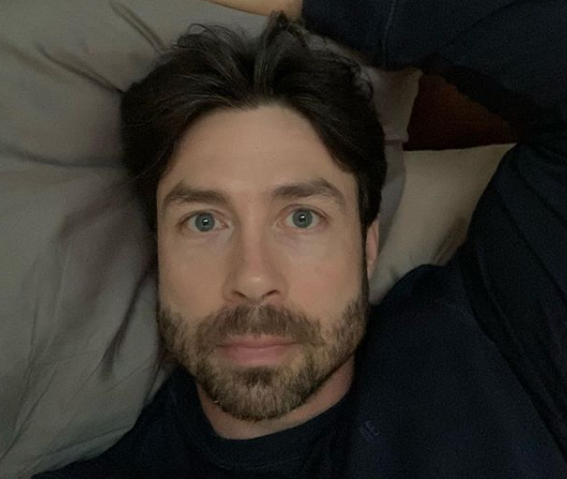 Geoffrey Paschel doesn't have the best reputation among '90 Day Fiancé' fans
When Paschel first joined the show, there was instant backlash. Paschel had a questionable past of selling drugs (and serving time in prison), though he admitted it upfront and vowed that he had changed since those days. While fans weren't so concerned about that, it didn't take long for people to dig up other dirt on Paschel and start what he referred to as a "rumor mill" about his past. Paschel had been accused of raping his ex-wife and abusing women in previous relationships. And people eventually started believing that Paschel might have had something to do with his son's death.
Paschel recently revealed what really happened to his son
On May 24, Paschel took to YouTube to post a video of the story behind his son's death. He was very emotional while explaining what happened, and he even provided documents in an attempt to convince his fans and followers that he was in no way responsible for what had happened to his son.
Paschel revealed that, in May 2017, he noticed Kazhem's eyes had involuntarily crossed — and wouldn't uncross. He later brought his son to the hospital, where doctors couldn't find the root of the problem. Eventually, Kazhem's eyes returned to normal and he was released. Less than a year later, though, Kazhem started having seizures. Paschel brought his son to the hospital, and though doctors tried to save Kazhem, he was declared brain dead. He passed away on March 6, 2018.
His emotional last moments were hard to hear
Paschel explained during the video, while simultaneously showing hospital documents, that there was no sign of abuse. He also showed documents noting that, per the hospital social worker, Paschel seemed very involved in the baby's life. After seemingly proving his innocence and denouncing the rumors via the hospital documents, Paschel emotionally told fans what happened in his son's last moments.
"His [eyes] quit responding… When it quits responding, that means almost certain brain death," Paschel said, teary-eyed, later revealing that Kazhem did not "come out of" the loss of brain function. "They said, 'Do you want to hold the baby?' I said, 'Yeah.' … So I held him, and they turned off his ventilator, and he died in my arms."
Paschel seemingly made it clear that there was no child abuse
Paschel provided all the evidence he could in the video to confirm that there was no abuse going on in his father-son relationship with Kazhem. He provided recordings of conversations with professionals, confirming no abuse (Kazhem's mother had asked child protective services to open an investigation). He also provided documents that suggested he was the more hands-on parent and cited safety violations when Kazhem's mother was watching the baby. And for the most part, fans finally believed that he had not had anything to do with Kazhem's death. To this day, though, Paschel has never received a true answer for what happened to his son.