'90 Day Fiance': Geoffrey Paschel Reveals the NSFW Reason Mary Was Sleeping Over, Says the Confrontation Wasn't Staged
Fans of 90 Day Fiance: Before the 90 Days have been sitting on pins and needles since Varya Malina showed up on Geoffrey Paschel's doorstep unannounced. Normally, this kind of romantic gesture would be cute but unfortunately for Malina, Murphey had already moved on and was dating his friend Mary. And to make matters worse, Mary was there.
Now, Paschel is coming clean about what actually went down and why Mary was sleeping over at his place.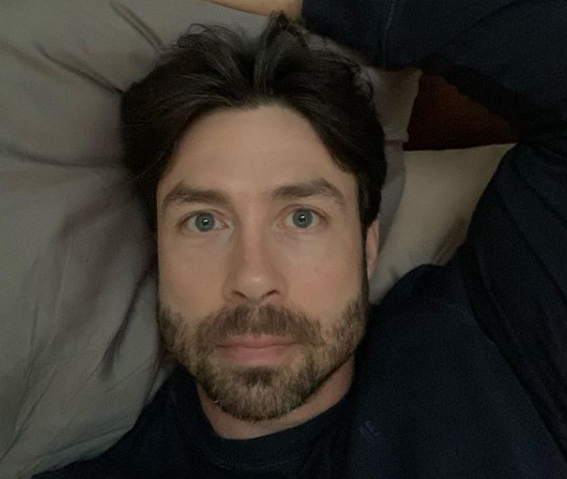 RELATED: '90 Day Fiance: Are Geoffrey Paschel and Varya Together Now?
Geoffrey and Varya end their relationship
Toward the end of his trip to Russia, Paschel proposed to Malina despite her obvious disapproval of his criminal past.
"I want to say that you are absolutely an amazing, wonderful man and we've spent [a] great time here in Russia," Malina said. "Maybe we are going too quick?"
Paschel was shocked by Malina's answer and took her "not yet" as a hard "no." For him, that was the end of the relationship.
"I don't know how to make it any clearer," he told Malina at the airport. "This is it. I'm leaving, I'm going home, I'm going to live my life apart from you. Thanks for the adventure and good luck."
The confrontation between Varya and Mary
Apparently, Paschel did not make it clear enough because Malina later boarded a plane to the U.S. to surprise him.
 "It's absolutely crazy seeing Varya in my driveway, at my front door," Paschel told the camera when Malina arrived.
RELATED: '90 Day Fiance': Ash Naeck Admits That He and Avery Warner Are No Longer Together in Instagram Comment
Seeing Mary, Malina became very aggressive.
"[Mary] just irritates me being here right now," she said.
To Mary, it looked like Malina and Paschel had still been communicating and possibly planned Malina's visit to the States even though Paschel told her that he was done with Malina.
"I feel like a fool," Mary told the camera. "I don't like feeling this way. It's not fair."
When Mary tried to grab her stuff and leave, Malina continued to yell at her.
"Move b**ch, get out the way," she said.
"My place is here," Malina continued. Your place is there, so go."
Why was Mary sleeping over?
The situation between Malina, Paschel, and Mary seemed so outlandish that fans have been wondering if it was all staged.
"This show is so fake and produced," one viewer tweeted. "It gets more and more obvious. With the staged scenarios of the Russian girl surprising Geoffrey at home and his new gf pops out 'what's going on?'"
"Geoffrey is low-key loving this (staged) drama, while these beautiful women are fighting over this ex-con," another person wrote.
But, Paschel has revealed that the incident was actually organic.
RELATED: '90 Day Fiance': How Does David Murphey Have So Much Money to Spend on Ukrainian Dating Sites?
At the time, Mary and Paschel's relationship had not yet progressed to the sleepover stage yet, Paschel said in an interview with the Domenick Nati Show. Mary had slept over because she was too drunk to drive home.
"She came over, she drank a little bit so I didn't let her drive kind of thing," he said.
Was the confrontation staged?
Paschel is pretty adamant that the scene was not staged.
"This was a complete surprise 100%," he said. "I hear people say this is so staged, this is so fake. I was caught in the moment. You saw my sh*t eating grin. I didn't know what to do."
When the doorbell rang that day, he had no idea Varya was going to be outside.
"The doorbell rang and I assumed it was production because they were going to come over and film some b-roll," he said. "They had no idea Mary was there. They had 0 idea. So there was no communication to that because they were tending to Varya."