'90 Day Fiancé': Geoffrey Paschel Says He Was Never Fired by TLC
Geoffrey Paschel was one of the most controversial cast members on this season of 90 Day Fiancé: Before the 90 Days and unlike his fellow castmates, it wasn't because of anything that he did during the season. Fans of the show uncovered some things about Paschel's criminal history that made them feel like he was unfit to be on the show. After his charges of kidnapping and domestic assault were made public, fans called for Paschel to get fired from the show. When he didn't appear on the tell-all, viewers thought they had succeeded in taking Paschel down. But now, he is claiming he was never fired.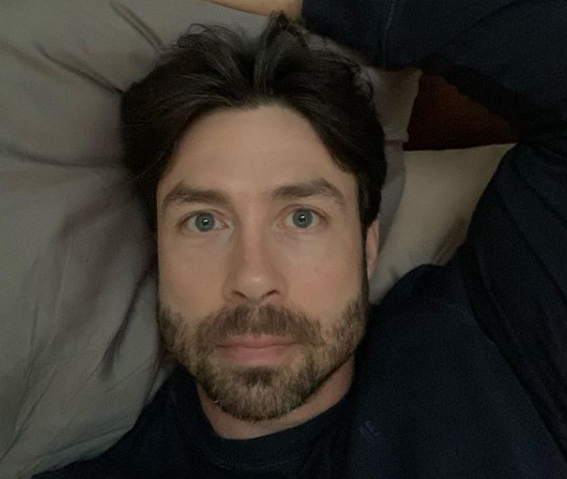 What are the charges against Paschel?
Last June, Paschel was involved in an altercation with his ex-girlfriend who he lived with at the time.
"He repeatedly bashed/slammed my head into the hardwood floors of my home," the ex claimed in court documents obtained by USA Today. "He dragged me through the house by my hair and continued throwing my body into walls and furniture. I know this because of blood on my walls, furniture, etc."
She went to the hospital following the event and was treated for a concussion. The police noted "a large raised bruise on [her] forehead and abrasions on her elbows and knees."
After the incident, Paschel was charged with domestic assault, interference with emergency calls, vandalism, and aggravated kidnapping. 
Petition to get Geoffrey fired
While the season was still airing, people called for Paschel to be fired and created a petition to get it done.
RELATED: '90 Day Fiancé': What's Really Going on Between Tom Brooks and Avery Warner at the Tell-All?
"This petition is to remove him from the show and have him appear on no further shows due to current allegations and criminal charges made against him," the petition reads. "We would also like to make advertisers aware of what they are supporting, and hope to see that your companies will not stand for promoting such atrocities as these.
"He has been accused of kidnapping, abuse, rape, child endangerment, dealing drugs, felony larceny, theft, and battery. He is barred from ever entering Canada."
What does Geoffrey have to say about the charges?
Paschel has maintained his innocence throughout the season. He claims that the women's allegations against him are baseless and part of a custody battle.
"I know for a fact that I never laid a hand on any of these people," he said in an Instagram video. "The [first] allegations came from [my son] Cayvan's mother, then [my] second wife jumped on board. And it was after that, after I'm leaving a relationship, the girlfriend jumped on. And so now you have these allegations trying to only corroborate each other's story. That's all they're trying to do is corroborate the story."
RELATED: '90 Day Fiance': How Does David Murphey Have So Much Money to Spend on Ukrainian Dating Sites?
Was Geoffrey fired?
Paschel and his girlfriend Varya Malina were notably absent from the tell-all special. Many people thought this meant that TLC had listened to fans and let Paschel go.
But in a recent interview with The Domenick Nati Show when Paschel was asked if TLC wanted him back and regretted firing him, he claimed he was never fired.
"I've never been let go," he said. "I'm not fired from the show. I'm not fired from TLC. I'm not fired period."