'90 Day Fiancé': Geoffrey Paschel Used to Respond to Everyone Who Accused Him of Abuse Online
'90 Day Fiancé': Geoffrey Paschel would respond to every message he'd receive about his alleged abuse by telling fans to 'use common sense.'
When 90 Day Fiancé fans discovered that Geoffrey Paschel has been accused of assaulting his ex-girlfriend, they started a petition to get him removed from the show. TLC must have been listening because the controversial reality star was uninvited from the "Tell-All."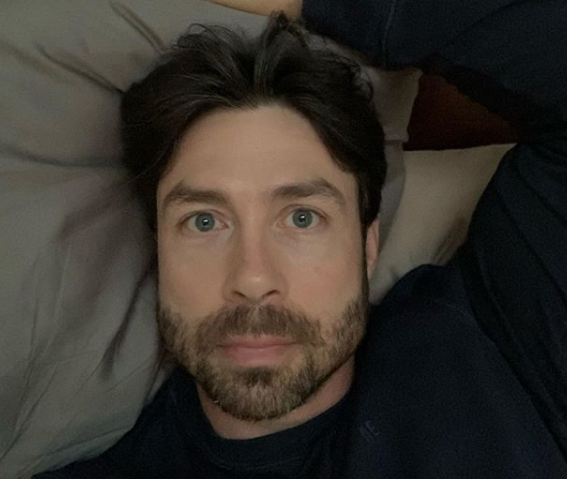 Geoffrey Paschel was arrested for domestic assault
In an interview Geoffrey did with The Domenick Nati Show on May 19, he spoke about the current charges against him.
"When I first got arrested in June it was for domestic assault, which is bad in itself but it's a misdemeanor. They tried to drop the chargers but the 'victim' [he used air quotes here] didn't want to drop it. She pressed forward," he said.
Geoffrey continued: "They offered me no punishment whatsoever just to have it on my record. I said, 'No. Absolutely not.' They said, 'If you don't take it, we're gonna take you to the grand jury, try to trump up the charges, we'll try to get you on kidnapping…' I was like, 'You do whatever the hell you want to do. I am not accepting anything other than a full exoneration.'"
In terms of not being invited to the "Tell-All," Geoffrey blames the Me Too movement.
"I feel that the network has bowed down to the pressure of a few thousand people as opposed to the 3 million people that watch the show, which is unfortunate. We're in a different time now. The whole Me Too movement and whatever. So there's a lot of pressure to cower to the minority and wanting to make sure that they're not making the wrong decision," he said.
Geoffrey was originally going to release his own "Tell-All" with both Varya Malina and Mary Wallace in attendance. But he ended up canceling the video.
Geoffrey used to message fans who accused him of abuse online
Geoffrey says, when fans first began learning about the charges against him, he would answer each message individually with his side of the story.
"It eats me up. My personality is I want everyone to like me. I don't know why, that's just part of me. You're gonna call me a woman beater or something like that, I'm like, 'No, no, no, no! Hear me out.' Individually, I would stay up all night messaging these folks and saying, 'I did not do that! This is the case, this is the situation. You know, think about this for a second. Use some common sense,'" he said.
Geoffrey has yet to go to court for his arrest last year, he says because of the coronavirus (COVID-19) pandemic.
"I know what happened. I was there. And I'm ready to face it. Every time my court date gets put off, specifically due to the pandemic, I'm trying to push the quickest court date that I can and get this stuff over with. So I'm trying my best to get this court date over with as quick as possible. Because I have everything I need to exonerate me," he said, adding that the whole thing is "just a ploy" to "try and make me lose custody of my child."
Read more: '90 Day Fiancé': Geoffrey Paschel Reveals the Real Reason He Lost His Temper in the Restaurant With Varya Malina's Friends