'90 Day Fiancé': Geoffrey Says He Tried to Soft Ghost Varya Before She Showed up at His Door
'90 Day Fiancé' star Geoffrey says he had been 'ignoring' Varya since he returned from Russia.
When Geoffrey Paschel asked Varya Malina to marry him she told him, "not now." He regarded the trip to Russia as a total "failure" and went home thinking the relationship was over. As 90 Day Fiancé fans witnessed, by the time Varya showed up at his house to try and work things out, Geoffrey had seemingly moved on to another woman named Mary.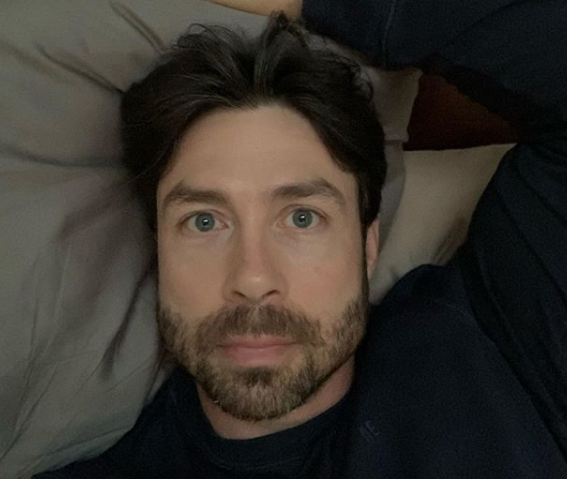 Geoffrey talks about Mary being at his house when Varya showed up
The reality star was criticized by fans for moving on so quickly from Varya. He laid out the timeline between when he arrived home from Russia to when Varya showed up at his door in an interview with The Domenick Nati Show.
"From what you saw, it was roughly about three months. It was Mary's birthday, that's why I took her to dinner, that's why I gave her flowers. The conversation moved into something more romantic and it kind of went from there. Then pretty much Varya showed up the next day. So it was like a quick, spontaneous thing going," he said.
According to Geoffrey, Varya's surprise wasn't planned or staged. He knew production was coming over, but he thought they were coming over to shoot b-roll footage.
"I hear people say, 'Oh this is so staged. This is so fake.' Completely. I was caught in the moment. You saw my sh*t-eating grin on. I didn't know what to do. It felt like my heart went down to my toes. But it was completely in that moment. And Mary was still at my house from the night before," he said.  
Geoffrey says he was 'getting over' Varya when she knocked on his door
The 90 Day Fiancé star says, when he left Russia, he thought his relationship with Varya was over.
"In my mind, the show was wrapped. We're just tying up loose ends. That's what I was told anyway. And then with Mary going on… you know, three months. I wasn't in mourning. It was like nobody died in that sense," he said.
Geoffrey insists that Mary "wasn't a rebound."
"It was just me getting over–it wasn't a rebound because I was with Mary long ago and first. So if anything I was rekindling and basing it off of the emotions I was feeling. So when Varya showed up again it was kind of like, 'What the hell? What do I do?'" he said.
In fact, he says he'd been trying to soft ghost Varya, just let the relationship fizzle out by seldom replying to her messages or answering very briefly.  
"She had been messaging me for the past several weeks to a month. I'd been ignoring her. Oh sending this like, 'Hey how's your day?' I'd be like, 'Hi fine.' Just kind of really low-key. You know, just let it die down. I don't feel like I broke up with her when I left. I felt like she ended the relationship," he said.
Geoffrey continued: "This was all set. We were gonna go there, potential marriage, we're gonna get engaged, whatever. And with that said, with her turning me down with a 'not now,' I was done. I just couldn't do it anymore. I put so much into it and I didn't feel like I got it back."
Read more: '90 Day Fiancé' Star Paola Mayfield Says Nurses and Doctors Are Writing Her 'Nasty' Comments Due to Her Pandemic Response