'90 Day Fiancé: Happily Ever After' Tell All: Larissa and Jess Tell Colt He's a 'Liar and a Cheater'
Larissa Dos Santos Lima and Jess Caroline confronted their mutual ex, Colt Johnson, on the 90 Day Fiancé: Happily Ever After Tell All reunion. As they rehashed their relationship drama, Colt defended his past behavior. But Larissa and Jess weren't buying it, and they repeatedly called him a "liar" and a "cheater."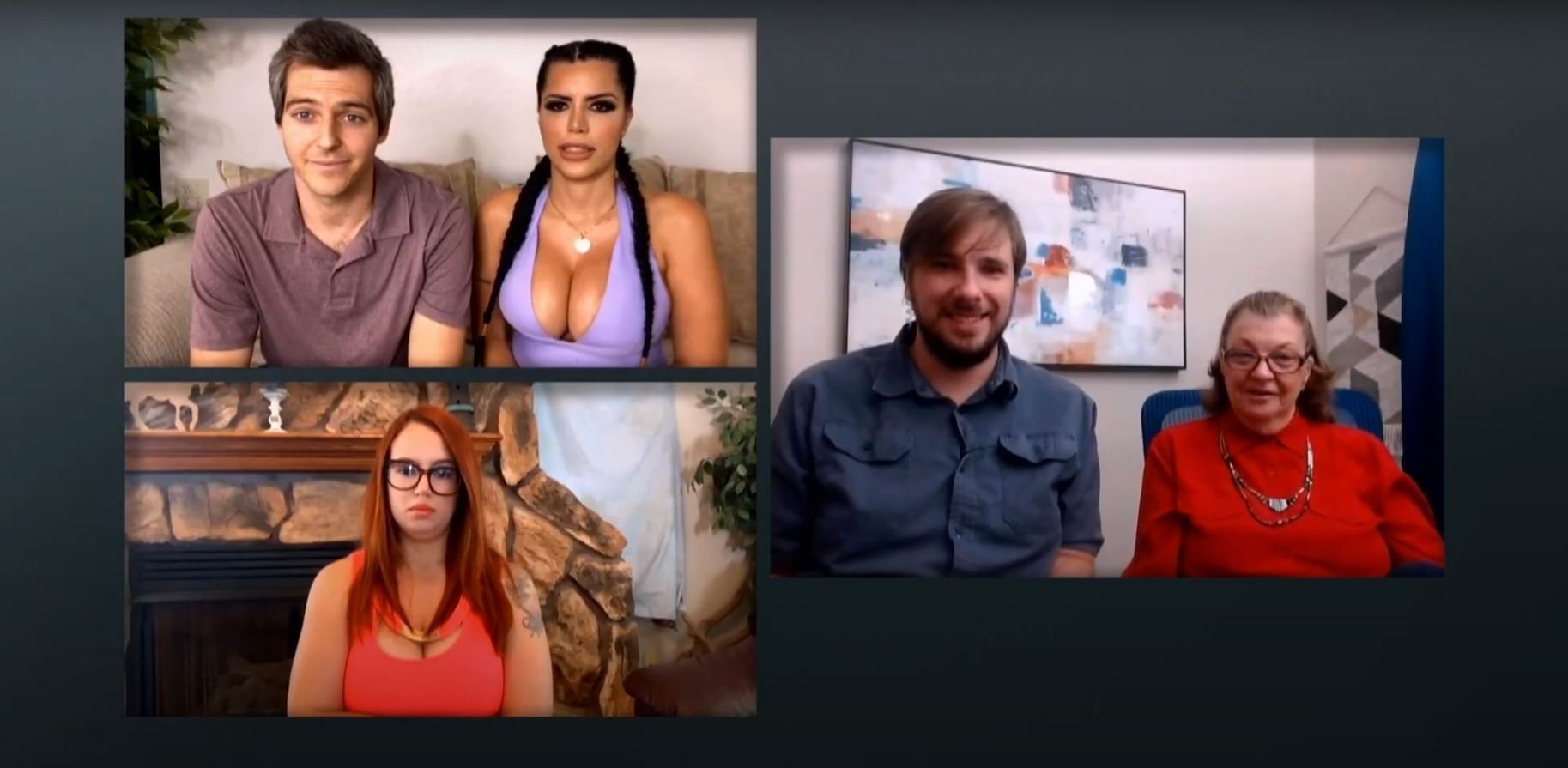 On the '90 Day Fiancé: Happily Ever After' Tell All, Larissa and Jess first drag Debbie
Colt's mom, Debbie Johnson, has been just as involved in Colt's love life as he is. And she's managed to make enemies out of both of his exes. 
During Part 1 of the 90 Day Fiancé: Happily Ever After Tell All, Larissa and Jess begin their reunion by dragging Debbie for wearing a red shirt. Straight away, Jess calls Debbie a "devil" and a "demon." And Larissa refers to her as the devil in the red dress.
Debbie first lashes out at Jess, telling her she'd pick Larissa over her any day. But when Larissa chimes in to say she doesn't care if Colt is there or not, Debbie accuses her and Jess of trying to sabotage Colt's love life. 
"Shaun, they are in a club, that's out to kill Colt's relationships," she claims.  "They're so angry at him that he dropped them, that they have this club, that they talk to each other — But these two are best friends."
Colt admits he lied to Jess
When 90 Day Fiancé: Happily Ever After Tell All host Shaun Robinson wonders if Jess was left broken-hearted after her split from Colt, she reveals that she was. She questioned why he talked about getting married and having kids if he wasn't serious about her.
"When we started dating, he [was] really nice," she says. "He [made promises] to me, 'I want to marry you, I want to have kids with you.' Why doesn't he [sic] say the truth? Why he lie to me? Why play with women? That's not right. If you don't want anything serious with people, don't say anything [sic]. You manipulate people. "
Colt responds by admitting he lied to Jess. But he also accuses her of manipulating him with sex.
"Jess, come on sweetheart," Colt says. "You manipulate men, sweetheart. You throw around sex like it's going out of style. You had me in bed before I even knew your name practically. We manipulate each other."
But the Brazilian '90 Day Fiancé' stars aren't having it
Colt may have taken some of the blame for his failed relationship. But Jess and Larissa didn't let him off the hook easy. 
"You play with women's minds, Colt," Jess tells him during the 90 Day Fiancé: Happily Ever After Tell All. "You always want to say that the woman is crazy."
She then accuses Colt of sleeping with Vanessa Guerra while they were together. Colt admits he had a sexual relationship with Vanessa before and after dating Jess but denies cheating. Both Larissa and Jess then call Colt out for his lies and infidelities.
"You like to lie to people, you narcissist," says Jess. "He's lying, he's a liar boy."
"He's a liar and a cheater," Larissa adds.
Vanessa will join Larissa, Jess, and Colt for Parts 2 and 3 of the Tell All. And if the preview is any indication, things will continue to get heated. New episodes air Sundays on TLC.