'90 Day Fiancé: Happily Ever After': Why Elizabeth's Dad Chuck Isn't Buying Andrei's Heartfelt Apology
Elizabeth and Andrei Castravet finally got the wedding of their dreams on 90 Day Fiancé: Happily Ever After, minus the drama with her brother, Charlie Potthast. And to make things even better, Andrei tried to bury the hatchet with her father, Chuck Potthast, with a heartfelt apology. But as seen in a confessional, Chuck may not be buying Andrei's apopology just yet.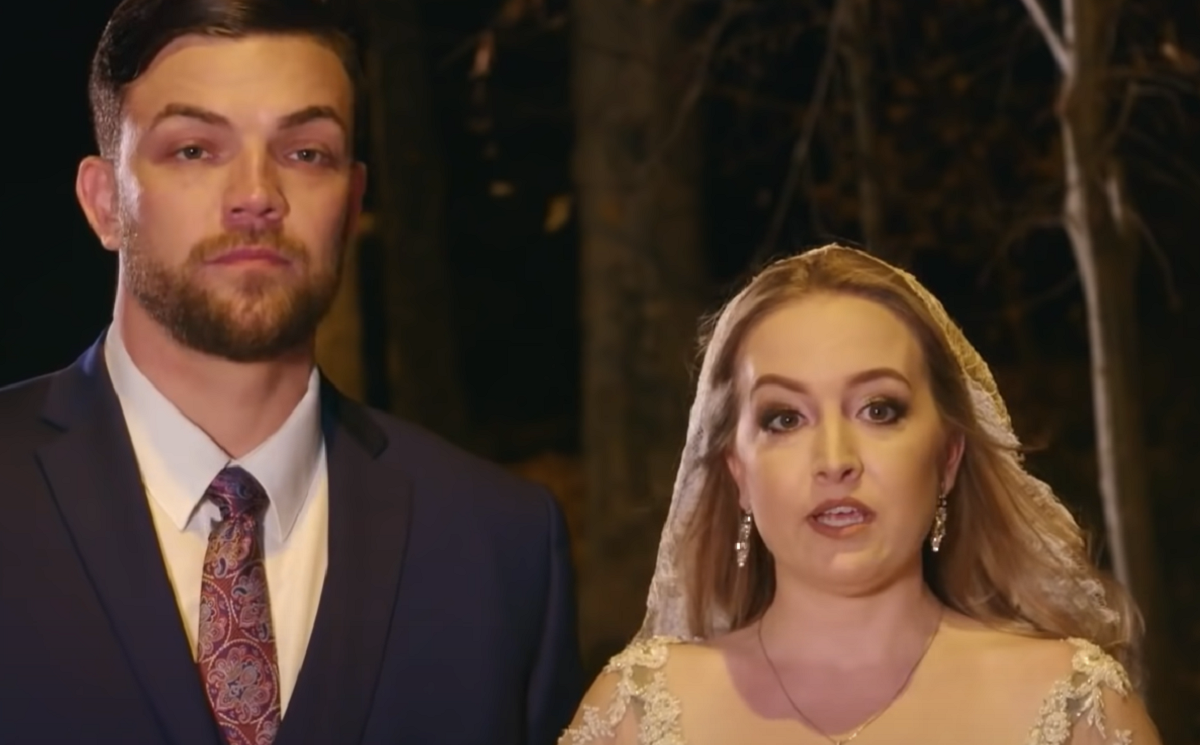 Throughout their '90 Day Fiancé' journey, Chuck has criticized Andrei for not working
Andrei's employment status has always been a huge bone of contention for Chuck. Elizabeth works for her dad at his company, while Andrei stays home to care for their daughter, Eleanor.
Throughout Andrei and Elizabeth's 90 Day Fiancé journey, Chuck has continuously questioned why Andrei won't get a job. And Andrei always pushed back and told his father-in-law to mind his own business.  
"There's going to be always people who are going to stick their noses in your stuff," Andrei told The Ashley's Reality Roundup in 2019. "So, you're not going to run away from that, and I have to handle that because it's [Elizabeth's] family, and I'll do what I have to do — Chuck is always, as I said, sticking his nose into my stuff and asking a lot of questions, but I'm doing fine."
Andrei apologizes to Chuck during his wedding on '90 Day Fiancé: Happily Ever After'
On the Sept. 20 episode of 90 Day Fiancé: Happily Ever After, Andrei tried to bury the hatchet with Chuck. During his wedding in Moldova, while trying to figure out a way to handle Charlie's obnoxious behavior, Andrei pulled Chuck aside and apologized. 
"The events in the past in our life was not the best…the best relationship," Andrei says to his father-in-law. "I just wanted to say that I'm sorry about this. I want you and me to be more cordial to each other."
Chuck looks shocked to hear Andrei apologize. He tells him that he's always tried to support his family, and all he needs is for Andrei to acknowledge that.
"I appreciate it," Andrei replies. "I appreciate you now because you're a strong man that takes care of your daughter. You take care of your family. You care about Elizabeth. You care about my daughter. Maybe I'm a sh*t head sometimes. I've been wrong, OK? I've been rude to you, but I want from now on all of this to work better in our favor."
Chuck tells Andrei that he wants nothing but to see Elizabeth succeed. The two seem to come to a mutual agreement, and they toast to their cordial new relationship before heading back in to enjoy the wedding festivities. 
But Chuck isn't buying Andrei's apology just yet
Chuck may have seemed to get on board with Andrei's apology to his face. But in a confessional, he admitted he was taking the whole thing with a grain of salt. 
"So Andrei came to me and cleared the air, but I don't really know about Andrei," Chuck tells 90 Day Fiancé: Happily Ever After producers. "Because, he play's this nice guy, then he wants to fight my son. He gets kicked out of his own country. Like, I really don't know about this guy. I'm still trying to figure him out, so we'll see." 
So did Andrei and Chuck keep their new truce in tact after coming back to the United States?  Fans may get an update in the upcoming 90 Day Fiancé: Happily Ever After tell-all episodes.