'90 Day Fiancé: Happily Ever After':' Why Was Eric Getting So Emotional During Larissa's Surgery?
Larissa Dos Santos Lima finally underwent the plastic surgery she's been talking about on 90 Day Fiancé: Happily Ever After?. But during the procedures, her boyfriend Eric Nichols was anxious and nervous, and he ended up getting a little more emotional than fans expected.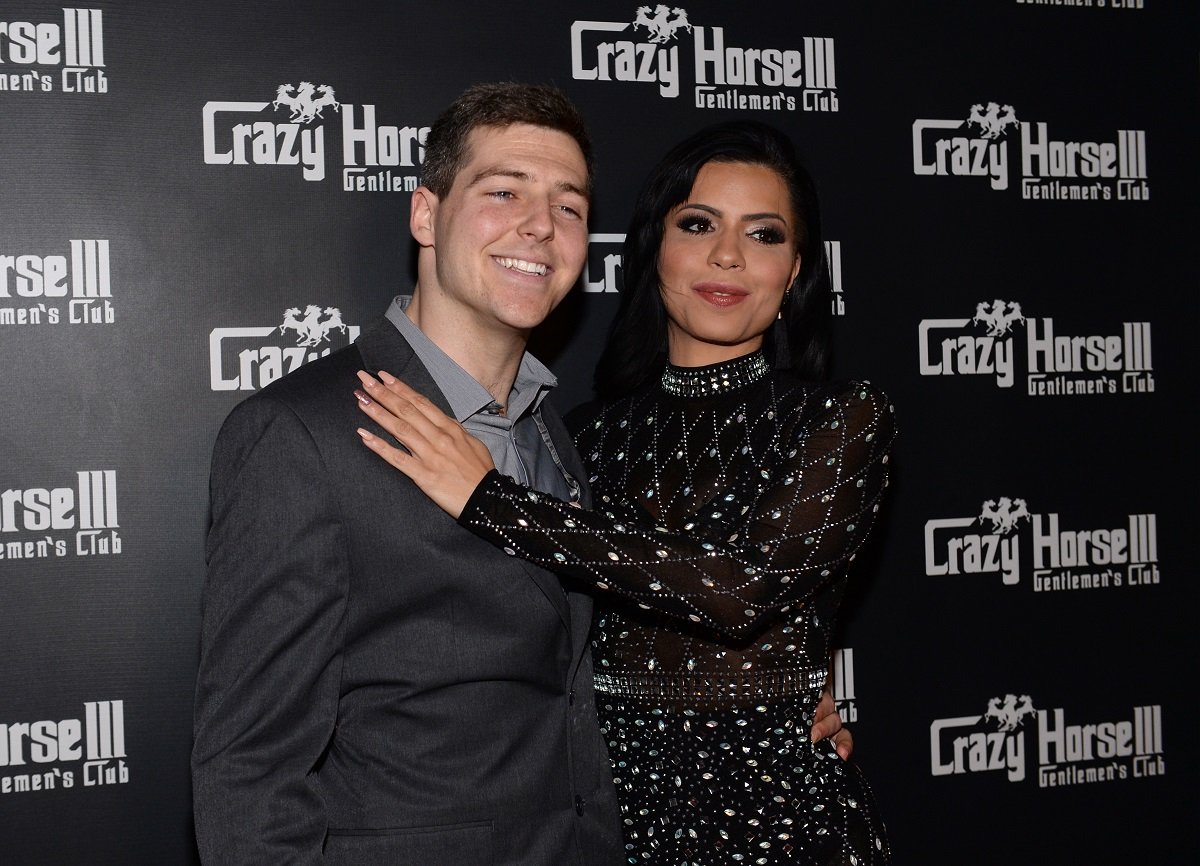 Eric has been concerned about Larissa's surgery from the beginning
Earlier this season on  90 Day Fiancé: Happily Ever After?, when Eric and Larissa visit Dr. Smith for a consultation about her upcoming nose and boob job, they learn about all the risks involved. The doctor tells them that Larissa will need lots of care post-operation. And he also notes that she could bleed after surgery if too much scar tissue is formed. 
But upon hearing the doctor's disclaimers, Eric grows concerned about the risks. And starts questioning whether or not this surgery is worth it.  
"After hearing some of the risks involved in the surgery, I am now a little bit more concerned," Eric says on the show. "Not only am I going to be the one taking care of Larissa after she recovers, but these surgeries sound a little bit more risky than I had thought. I love the way Larissa looks as she is right now, and I'm just starting to begin to wonder if this is worth the risk or not."
Both '90 Day Fiancé' stars are nervous about the procedures
On the morning of Larissa's surgery, she and Eric both reveal how nervous they've been feeling. Larissa admits she got no sleep the night before, and she's worried about what her post-op recovery will look like. 
"It's the morning of my surgery and I'm feeling very nervous," Larissa says in a confessional. "I didn't sleep last night, I'm worried about anesthesia, worried about what [will] happen to me in the post. I'm very nervous right now."
Eric notes that he was skeptical of the whole idea at first, but was reassured when Larissa presented it as an "investment" into their future. But he also admits that he's still nervous about acting as her caregiver during recovery.
"In my entire life, I never thought I would have a girlfriend where I'm taking her to surgery and I'm going to be caring for her afterward," Eric told 90 Day Fiancé: Happily Ever After? producers. "I'm pretty excited but I'm also nervous at the same time. I just don't know what to expect."
Eric get emotional during Larissa's surgery
Larissa finally gets to Dr. Smith's clinic and heads in for her procedures. But when Larissa's surgery goes a little longer than expected, Eric begins feeling anxious. 
He paces the clinic lobby, worried why it's taking so long. "I'm a little emotional," he tells producers.  
But soon after, Dr. Smith comes out of the operating room to tell Eric everything went smoothly. Eric looks a little relieved, but when he spends another hour waiting for Larissa to get out of post-op, he starts getting nervous again.
"Dr. Smith told us that there are serious risks involved in these surgeries," he says. "So now I'm just starting to question a lot of things and I just want to make sure that she is ok."
It takes a while for Larissa to wake up after her surgery, but eventually, the reality star is cleared to go home. Eric carefully drives her back to his house, where he gets her situated in bed and gives her some meds and something to eat. 
Eric and Larissa may have had a troubled relationship in the past. But after seeing his concern, it's clear that he cares for her. Fans will get to see more of their relationship journey as this season of 90 Day Fiancé: Happily Ever After? continues.