'90 Day Fiancé': Has Stacey Silva Already Broken up with Her Fiance?
'90 Day Fiancé' star Darcey Silva's spinoff features her sister Stacey Silva's relationship with Florian Sukaj. But are Stacey and Sukaj even still together?
Fans of  90 Day Fiancé are used to seeing Darcey Silva try her hand at love. But on her new spin off show, it's her sister Stacey Silva whose relationship is front and center. Darcey & Stacey follows Stacey as she brings her longtime boyfriend Florian Sukaj to America to marry him. But the two may have already hit a giant snag in their relationship.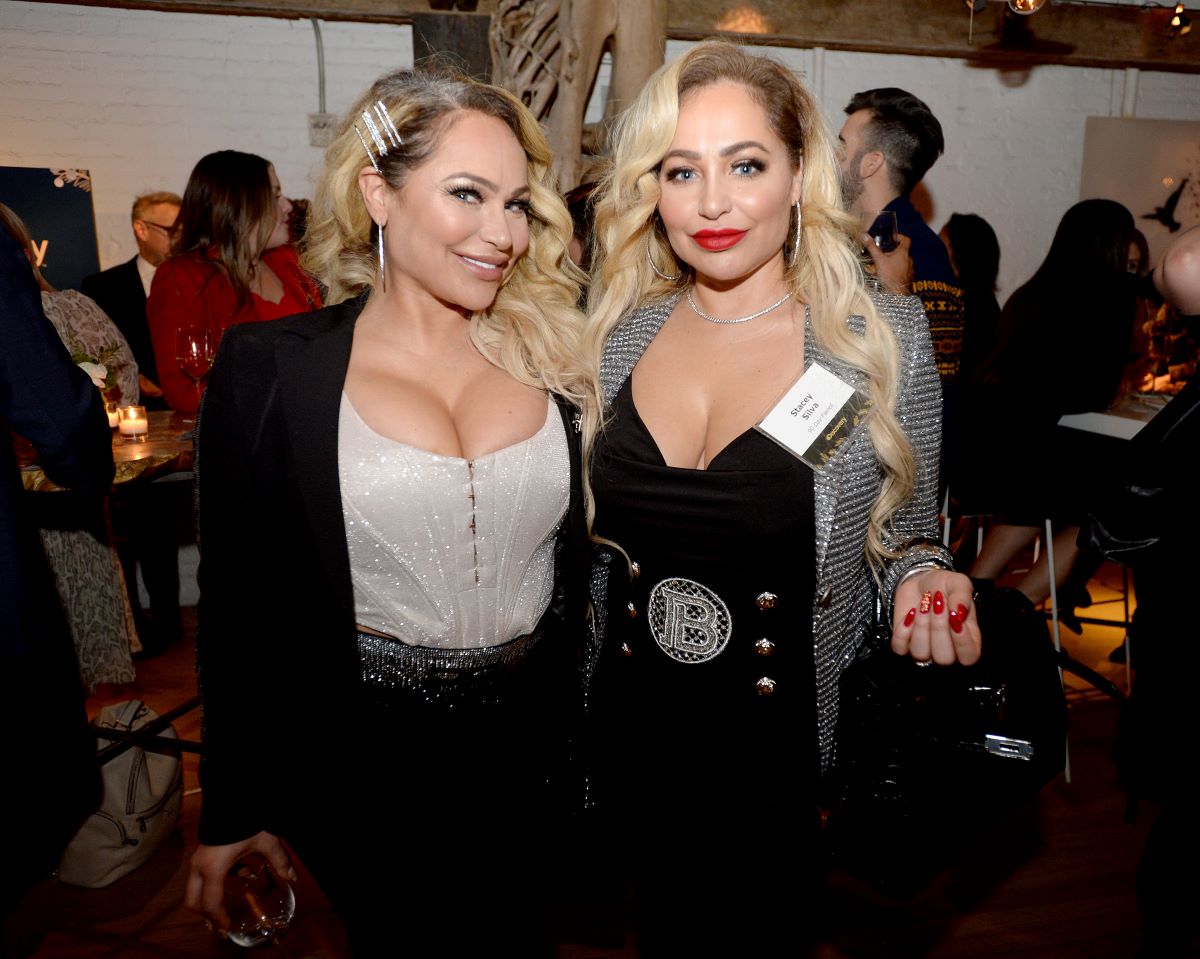 Darcey's dating life
We were first introduced to the Silva family when Darcey went on 90 Day Fiancé: Before the 90 Days with her ex, Jessie Meester. She appeared on two seasons with him before moving on to British businessman Tom Brooks. She also appeared on two seasons with Brooks. Now, she is completely done with both men.
"I'm so glad that's done in the past and fully moved on from that relationship and that situation. I know there was media speculation after the breakup, but that's just all nonsense," she told Us Weekly. "It's just, that was such a toxic relationship. I was very happy to walk away from that relationship and have stayed strong throughout that journey. … The last time I saw [Tom] was actually in person was when I shut the door on him."
Stacey and Florian's relationship
On Before the 90 Days, Stacey was always shown being supportive of her sister. But now, her relationship is front and center. Stacey met Sukaj online and said that the two had an "instant connection. He proposed to her after only six months and the couple has spent time with each other in his home in Albania.
Drama between Stacey and Florian
In the previews for the season, pictures of Sukaj with another woman begin to surface and cause drama between the couple. But as always, Darcey has had Stacey's back through it all.
"I've known Florian for some time now and I'm happy for Stacey," Darcey told Entertainment Weekly. "All that matters to me is that she's happy in the end. We both really cheer each other on and want one another to be happy and that we're in the right type of relationship. There's a lot of speculation out there but I want everyone to know that I will always have her back. I will always let her know if I see any red flags, just to protect her heart as much as I have always protected my heart. I always will appreciate how honest she's always been with me during my last two relationships and I want to do the same for her."
Are Stacey and Florian broken up?
Though Stacey and Sukaj are obviously still together on the show, some time has passed since Darcey & Stacey filmed and it seems that a lot has changed since then. In a recent interview with Us, Stacey even hinted that she might be single.
"We had a long engagement and it was a pretty healthy relationship and we both wanted it to work," she told Us Weekly, alluding to "some drama that has happened" since the engagement. "It's hard to talk about, but you know, it's a part of it, and I lived it and I'm just trying to focus on the moment. I'm just blessed to have Darcey by my side to be there to support me."