'90 Day Fiancé': Here's What You Need To Know About The 'Loren and Alexei: After the 90 Days' Spinoff
'90 Day Fiancé' fans are in for a treat when the newest spinoff, 'Loren & Alexei: After the 90 Days,' premieres on TLC.
90 Day Fiancé has no shortage of drama and shenanigans. But, amidst the messiness, the show sometimes produces genuine and beloved couples. One such beloved couple from the hit TLC show is Loren and Alexei Brovarnik. Though some fans initially had doubts about the couple lasting, the pair is now one of the most popular pairs from the hit TLC show. So much so, in fact, that The Powers That Be have given them a spinoff show called Loren and Alexei: After the 90 Days. Let's take a look at what we know about this latest spinoff from the franchise.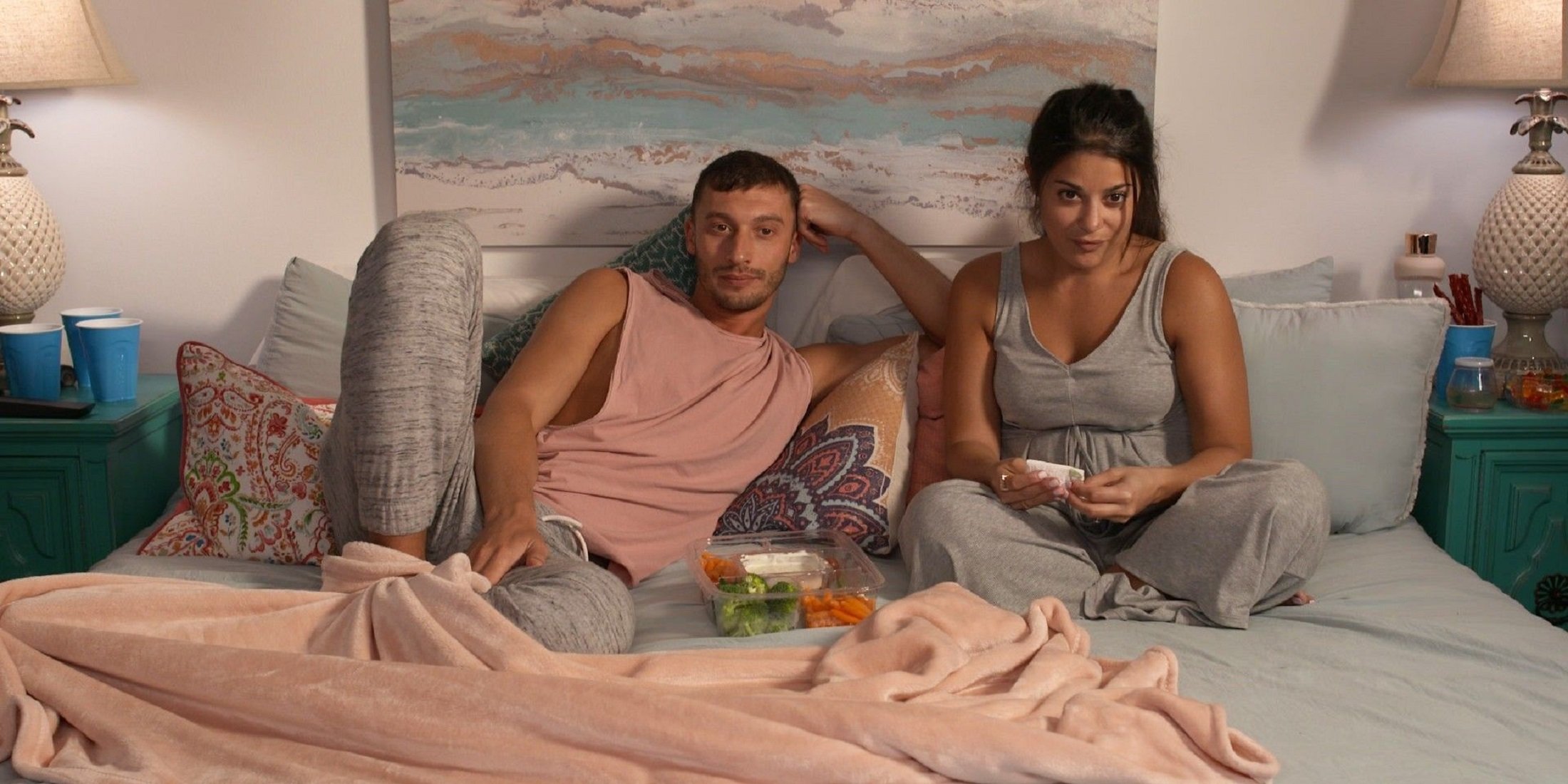 Loren and Alexei first debuted on '90 Day Fiancé'
Loren Goldstone and Alexei Brovarnik first debuted on the third season of 90 Day Fiancé. The pair initially met when Loren, a native of New York, went on a Birthright trip to Israel. According to the official website of Birthright Israel, the organization offers free trips to the country for young Jewish adults between the ages of 18 and 32.
While Loren was in Israel, she met Alexei, who was working as a medic, and they began dating. When things became more serious, Alexei moved to America and they all lived with Loren's parents. That's so the pair could save money to buy their own home. Eventually, the couple married and moved to Miami.
Today, the pair are happily married and have two children.
They became very popular thanks to 'Pillow Talk'
During the pandemic, it became very difficult for television production companies to shoot a lot of shows. 90 Day Fiancé was no exception. So, many of the couples — including Loren and Alexei — began filming themselves. Many of them, as well, began starring in at-home spinoffs of the franchise. This, of course, included Loren and Alexei. The couple's popularity soared after they began starring in Pillow Talk.
Fans couldn't get enough of Loren and Alexei's hot takes on the couples of the show. And, when Loren announced her second pregnancy, fans were delighted to watch her new bundle of joy growing, too. (Occasionally, the couple's first child, Shai, would make "special guest appearances" on Pillow Talk!)
What is their 'After the 90 Days' spinoff show about?
Now, the couple has their own 90 Day Fiancé spin-off show called Loren and Alexei: After the 90 Days. In a sneak peek of the first episode, which premieres on Jan. 10, Loren's parents squabble with Alexei about his trip to Israel. Alexei left his pregnant wife and child behind to just "do whatever he wanted." And this does not sit well with Loren's father.
"I think it was a very selfish move on Alex's part to leave his wife and child," he said. "I understand he had to go to the wedding, I got it. But to extend it out just to have a vacation — it wasn't work. It wasn't deployment. It was a choice." 
We'll just have to tune in to the latest episode of this 90 Day Fiancé spinoff to see how things all turn out.