'90 Day Fiancé': How Andrei Castravet Celebrated His 35th Birthday
Andrei Castravet and Elizabeth Potthast Castravet rocketed to celebrity status with their appearances in the 90 Day Fiancé franchise. Andrei recently celebrated his 35th birthday with his wife by his side. What did he do for the occasion? We have all the details fans will want to know.
Andrei Castravet and Elizabeth Potthast Castravet from '90 Day Fiancé'
The happy couple that resides in Florida met on a dating app, and they first saw each other in person in 2016 in Dublin, Ireland although Andrei is originally from Moldova. A relationship blossomed, and they were married in December 2017 during season 5 of the original 90 Day Fiancé. The couple also has a daughter together named Eleanor Louise Castravet, and she was born on January 23, 2019.
Andrei and Elizabeth have appeared in numerous spinoffs in the franchise including What Now, Self-Quarantine, and Pillow Talk. Most recently, they've appeared on HEA Strikes Back.
But they really made a splash in seasons 4 and 5 of 90 Day Fiancé: Happily Ever After. In season 5, the couple had a second wedding in Moldova, and there was a lot of family drama. Elizabeth's brother, Charlie, and Andrei almost got into a physical altercation with tensions running high. Elizabeth's family also wanted answers about her husband's past, causing enormous problems for everyone involved.
How Andrei Castravet celebrated his 35th birthday
Andrei's birthday was on February 11, and he turned 35 this year. Both he and his wife posted to their Instagram stories for the special occasion. But what did Andrei do to celebrate? 
They had a nice breakfast that included waffles and sausage, according to Elizabeth's Instagram story. She shared memories with her husband for his birthday, saying, "Happy birthday to my fine a** husband." She added in a sweet, "I love you," along with a picture of Andrei in the water. She also found time to go shopping for Andrei's birthday.
They celebrated with dinner and some drinks. The place they chose had live music, and they each had a drink and a meal out. Later, Andrei shared his gifts on his Instagram Story with his fans. He received a pair of sunglasses and black Adidas sneakers from his wife for the special occasion.
Andrei shared a picture marking his birthday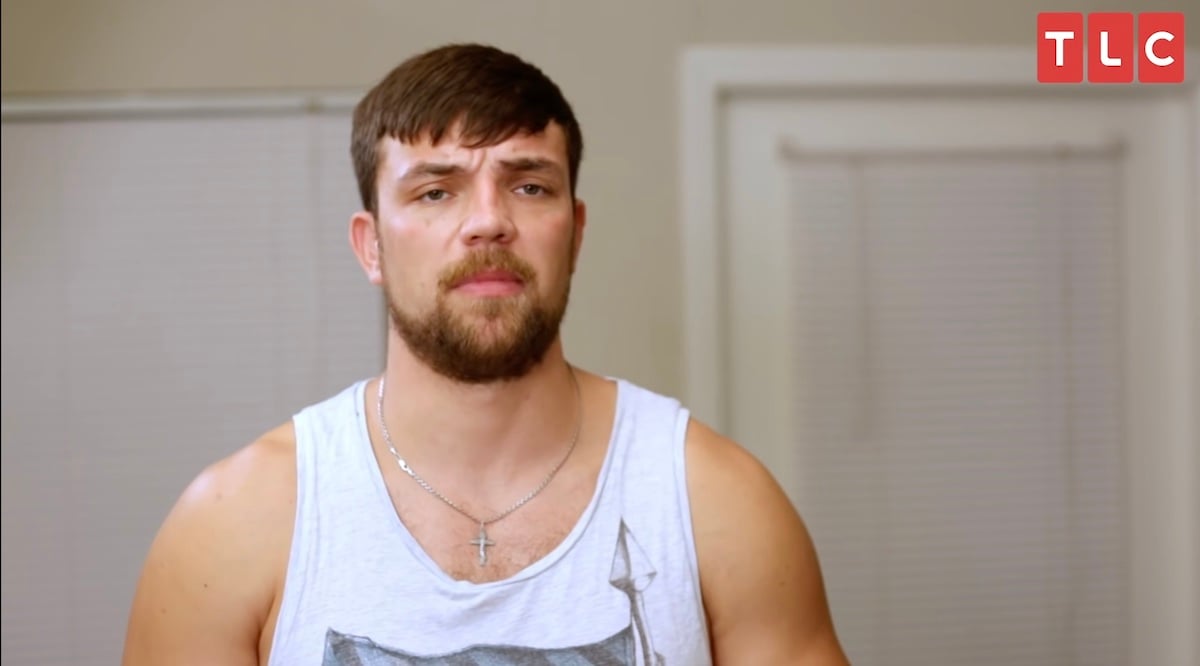 But that isn't all. Andrei posted himself posing with a pair of balloons in the shape of a 3 and a 5 for his birthday. He's in a backyard and is all dressed up for dinner while holding his balloons, one in each hand. He stands for two shots, and there's also a picture of him and Elizabeth standing at the restaurant they went to included as well.
Andrei captioned the post on Instagram: "Level up… 3️⃣5️⃣ now!🍾🍾🥂🍹🎆#35 #bday #tlc #90dayfiancehappilyeverafter #90dayfiancepillowtalk #90dayfiancestrikeback."
It's always nice to see these moments and milestones in the lives of our favorite 90 Day Fiancé couples. We'll have to see what the rest of 2021 has in store for Andrei and Elizabeth Castravet as time goes on.