'90 Day Fiancé': How Did Laura Jallali Offend a Grieving Family?
Laura Jallali of TLC's 90 Day Fiancé: The Other Way is no stranger to controversy. In the wake of her tumultuous (and very brief) marriage to, and separation from, her Tunisian husband Aladin Jallali, accusations swirled around the couple, from allegedly fake pregnancies to infidelity, catfishing, lies about money, and more.
But it wasn't soon-to-be-ex-husband Aladin who had the most recent social media drama with Laura Jallali. Instead, the tragic death of a well-known pastor, writer, and speaker sparked conflict between the 90 Day Fiancé star and the late woman's family member.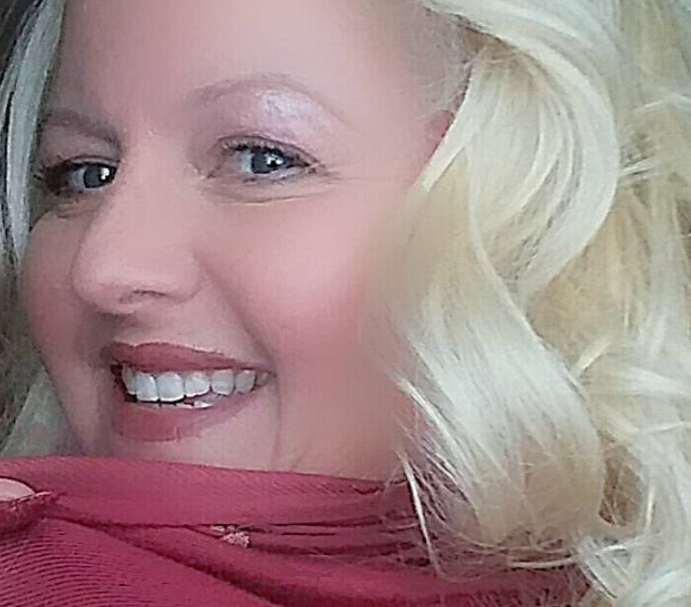 Jallali posted a tribute to her 'second mother' on Instagram
In a now-deleted post, Jallali wrote about a pastor, author, and inspirational speaker named Cathy Lechner of Florida, who ran the "prophetic ministry" Cathy Lechner Ministries. According to her obituary, Lechner's survivors included her husband Randi, with whom she appeared on TBN's Praise the Lord, and her five children, Jerusha, Gabriel, Hannah, Samuel, and Abagael.
In the Nov. 10 post, the 90 Day Fiancé star shared a photo of Lechner alongside the caption, "My sweet second mother got her wings today to soar above us all where she will have no more pain and live in paradise but she will be missed so much by many of us [whose lives] she touched. Love you Cathy Lechner."
The late pastor's son clapped back at Jallali
90 Day Fiancé: The Other Way viewers flocked to the Instagram post to share their condolences. But one commenter wasn't too pleased with Laura's statements.
Lechner's son, 26-year-old Gabriel Lechner, commented on the Instagram post, asking Laura to remove it and denying the reality star's claims of knowing his mother intimately.
As reported by TV Shows Ace, Gabriel wrote, "Ok, my name is Gabriel Lechner. I'm Cathy Lechner's son. We have not spoken to this woman in over a decade, probably closer to 2 decades. My mom did not see her as a daughter."
Lechner's son requested that Laura remove the post
Gabriel hinted that Laura was merely using his mother's untimely death as a ploy for sympathy and attention, writing: "While she was in the hospital fighting for her life we never got so much as a phone call from Laura. Moreover, my mom's ministry and life stood for and advocated for a lifestyle much different than that represented on the show. Associating the two together is an insult to her memory."
He concluded by asking Laura to remove the post: "I respectfully ask that you take this post down, and allow us the privacy we are due while we mourn."
Many 90 Day Fiancé fans replied, tagging Laura and insisting she remove the post at Gabriel's request. Ultimately, she did remove the post from her Instagram.
The '90 Day Fiancé' star was accused of lying about a pregnancy
This isn't the first time that Jallali has been accused of exaggerating, misrepresenting herself, or just plain lying. Laura claimed in September that she was pregnant with Aladin's baby, only to reveal later that she had allegedly had an ectopic pregnancy and suffered a miscarriage.
Fellow 90 Day Fiancé: The Other Way cast member Deavan Clegg recently experienced a miscarriage with her husband Jihoon Lee. Clegg claimed that Laura lied about her pregnancy and criticized her for allegedly misrepresenting something that is a painful reality for many. Aladin, too, claimed that Laura was never pregnant.
Aladin claimed Laura was dishonest from the start
After their separation, which was announced on the 90 Day Fiancé: The Other Way Tell-All, 29-year-old Aladin took to Instagram to voice his criticisms of his ex-wife. He claimed that 51-year-old Laura had catfished him with outdated and heavily filtered photos, in addition to lying about her age, financial situation, infertility, and citizenship status.
Laura pushed back against the claims, first saying that Aladin was actually gay (which he denied) before arguing that he had only used her for her money.
Aladin, for his part, seems to have moved on from his 90 Day Fiancé relationship. He recently launched his own business, a travel tour company called MC Travel Tours, which will host tours around Tunisia.