'90 Day Fiancé': How Does Colt Johnson and His Mother React to Learning That Jess Caroline Is Now Married on the Tell All?
Season 5 of 90 Day Fiancé: Happily Ever After is finally over, but the virtual three-part Tell All didn't disappoint. Colt Johnson was forced to face both his ex-girlfriend, Jess Caroline, and his ex-wife, Larissa Dos Santos Lima.
Some major truth came to the surface, including that Colt cheated on Jess with Vanessa. However, Jess gets the last laugh, as she is now married and happily in a relationship. How did Colt and his mother, Debbie, react to learning about the news? We have all the pertinent details below.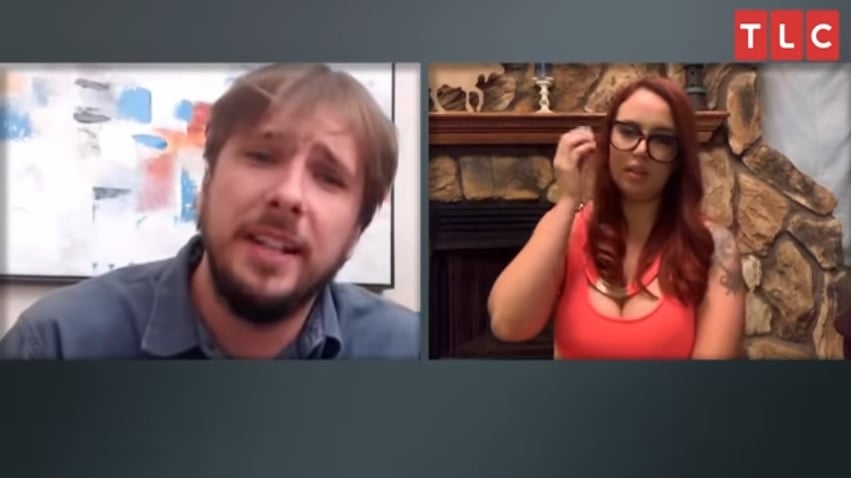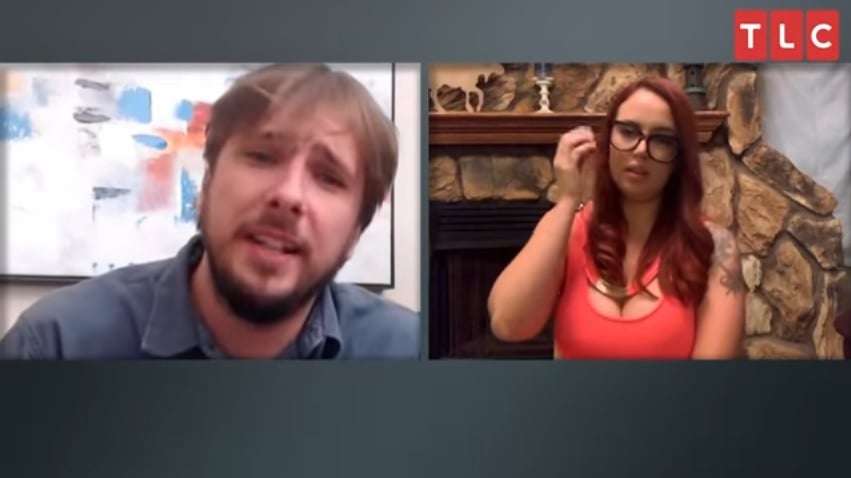 Jess Caroline shows off her new man during the Tell All
Jess mentions during the Tell All about moving on, and she thanks Debbie for "sabotaging" her relationship with Colt. "Now I found the man of my dreams," Jess says. "He's so nice to me. I need to say thank you Debbie for sabotaging this relationship. Because now I'm so happy and now I have healthy relationship."
The host, Shaun Robinson, asks who the guy is, and Jess makes room for her new man in front of the camera. "Look my upgrade," Jess says as her new man takes a seat next to her.
"Brian, he is the man support me, make me happy every single day, help me out a lot, make me happy, love me, is loyal, don't lie," Jess explains. "He's not a guy that need to talk with a lot of women for feel better. He just needs me. He's made me special every single day."
How do Colt and Debbie react to learning that Jess is now married?
Jess goes on to reveal that the couple actually got married. She shows off a picture of them on their wedding day along with her ring.
"They're married," Debbie says. "…She got her Green Card."
"Congratulations Jess," Colt says as well. "You did it."
Both Debbie and Colt admit that they're "very happy" for her. "I'm happy for the newlyweds and they're new Green Card," Colt says.
How did Jess meet her new husband?
Jess goes on to explain that when she started talking with Larissa, she met Carmen, and they started talking every day. Carmen introduced her to her friend, Brian.
It's revealed that the couple started dating four or five months after Jess broke up with Colt. "Man you work fast," Colt chimes in.
Brian explains things were rushed because Jess lost her job. Jess told him she would go back to Brazil, but Brian said he didn't want to "lose" her. He proposed, and now they've gotten married. Brian explains that they were talking about getting married, but not this fast.
Colt Johnson says he 'dodged' both Jess and Larissa
It looks like Jess found love, and is extremely happy with her new man from the smile on her face. Shaun asks if Colt has any "parting words," and he does.
"No advice, but I will say one thing. I must be the luckiest man alive, because I dodged both these women, and I'm free, so, I'm very happy," he says.
Larissa laughs at that statement from Colt, and Brian says he's glad Colt "messed up" with Jess because he's "pretty happy too."
It was an explosive Tell All with wild revelations. We'll have to see what's in store for everyone as time goes on.