'90 Day Fiancé': How Does Eric Feel About Larissa's Kids in Brazil?
Larissa Dos Santos Lima and her boyfriend Eric Nichols are still going strong. The 90 Day Fiancé couple has moved past their issues and is considering making big plans for the future. But Larissa has kids in Brazil, and fans are wondering how Eric feels about it.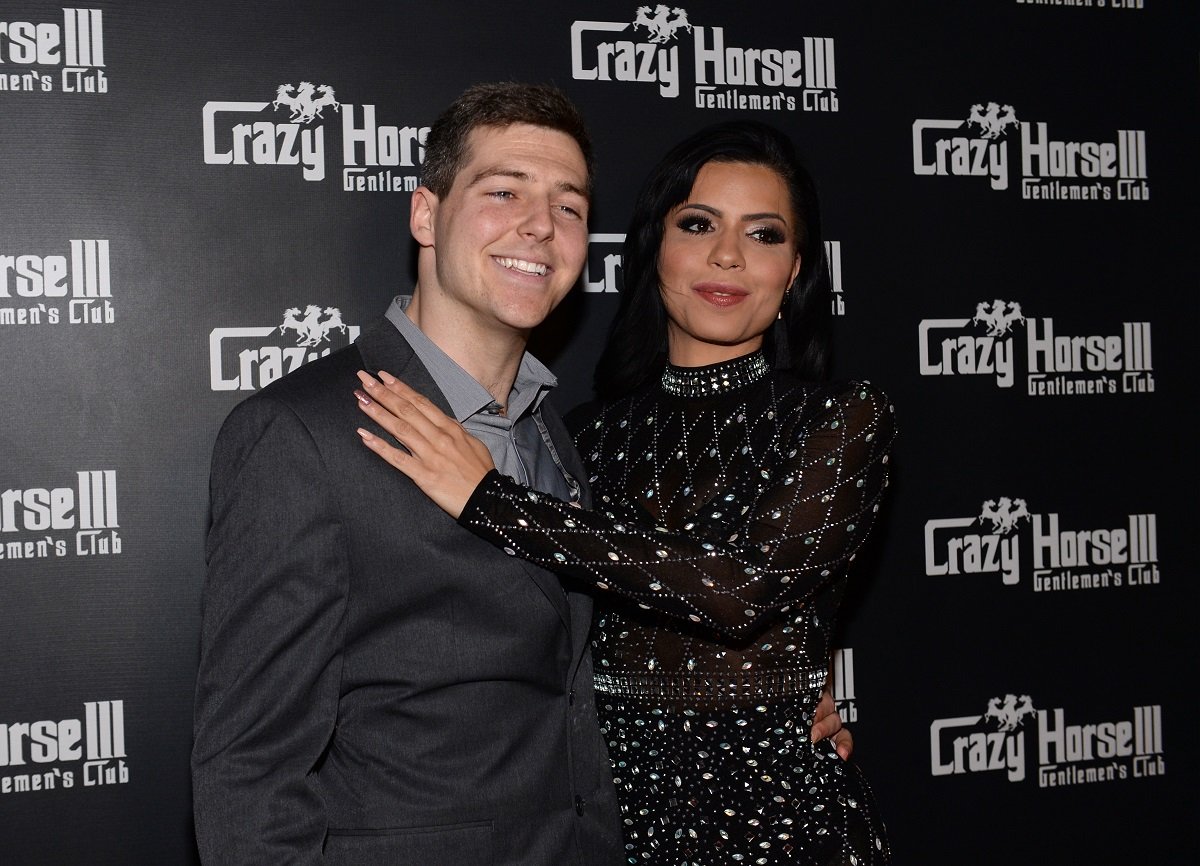 On her first season of '90 Day Fiancé,' Larissa revealed she had kids in Brazil
On an earlier season of 90 Day Fiancé, Larissa revealed that she left behind two kids in Brazil. After the season aired, the reality star told In Touch Weekly that she kept the kids a secret because she didn't want that part of her life in the public eye.
"I found myself unable to take care of our son and his (her ex) sister adopted him," Larissa explained. "I also have a daughter, from another relationship, who lives with my father and who I plan to bring to [the] United States one day when I am ready to take care of her. I was not talking about my kids because the show is 90 Day Fiancé, it is not about my past or my children. I ask people to respect their privacy, and I won't talk about them ever again."
RELATED: '90 Day Fiancé: Happily Ever After' Tell All: Larissa and Jess Tell Colt He's a 'Liar and a Cheater'
Does Eric accept Larissa's kids?
On the recent 90 Day Fiancé: Happily Ever After Tell All, Eric and Larissa discussed their plans and whether they would want to start a family. Both agreed that they would like to have more children, as long as their relationship is in a good place.
"Whoever I'm with in the future, I'm going to need assurances that I'm going to be able to have a child at one point of my own," said Eric. "Not just cats."
When host Shaun Robinson asked Larissa if she'd like to have kids with Eric specifically, the reality star admitted she would. And she also revealed that Eric has already accepted her kids back in Brazil.
"I would like to have a kid with Eric if we're married," Larissa suggested. "[It has to] be a marriage with respect, love. He already accepts my kids. And I would have a new kid with Eric, or adopt."
Eric added that he would like to have "like a bazillion" kids in the future, but only when the time is right.
The '90 Day Fiancé' stars plan to visit Brazil
During the 90 Day Fiancé: Happily Ever After Tell All, Larissa revealed that her immigration status is still uncertain. "My immigration status is keeping moving," she said. "The case is taking years now to figure out. But I have my work permit, so I can work legally. But I'm still here in the United States, [whether] people like it or not."
When Robinson asked Larissa if she was concerned about being deported, the reality star admitted she was. But overall, she said she was hopeful things would work out for her in the end.
Larissa also revealed that she is planning on going to Brazil with Eric. And when Debbie questioned how she'd get back into the country, Eric said he might ask her to marry him someday.
If Eric does go to Brazil, he will likely get to meet Larissa's kids for the first time. And if he marries Larissa, she may get a chance to bring her children to the United States.