'90 Day Fiancé': Babygirl Lisa Hamme Forced to Amputate Toe
90 Day Fiancé star Babygirl Lisa Hamme has been a controversial figure since she first appeared on the current season of Before the 90 Days. The 52-year-old American flew to Nigeria to woo 30-year-old Usman Umar, who she'd been dating on Facebook. And while the two are seemingly still together today, Hamme did have to cut one thing short — her toe. To make matters worse, it seems someone has leaked pics of the digit in question.
Babygirl Lisa Hamme amputates toe
Babygirl Lisa Hamme managed to hang onto Usman Umar following her visit to Nigeria, but she did have to let go of her small toe. 
During the tell-all episode of 90 Day Fiancé: Before the 90 Days, Hamme revealed that she'd suffered an injury prior to visiting Usman Umar that resulted in complications. 
Hamme told host Shaun Robinson, "When I left for Nigeria I injured my small toe. It got really bad, it swelled up terribly in Africa. I was miserable trying to walk over there. When I returned in December, my surgeon tried to treat it but it kept dying off, so we had to amputate the toe on the 14th. I should have never went to Africa but I did."
Robinson asked Hamme if it was an infection that caused the complications. Hamme clarified, "Yes, the doctors when I returned back to the states they ran every blood test to see if there was any disease I picked up in Africa. But it wasn't. The blood vessels when I hit it just exploded it the toe. So, there was no blood flow getting into it and it just died."
Someone leaked the toe photo
Following Babygirl Lisa Hamme's explanation about her toe, someone acquired and leaked a photo of the digit in question. Now, the 90 Day Fiancé star is lashing out on social media. 
While the photo of her amputated toe is not apparently visible on @187anonymousgossip at the moment, Babygirl Lisa sent the Instagram profile several angry messages implying they had shared the image. 
Hamme wrote, "You are the most disgusting b*tch I have seen on pltform along with update Karma's is a b*tch an when you crash an burn wannabe blogger you should follow after the real bloggers on ig @i.b.trash.talkin sorry not sorry [sic]."
The instagram account owner replied, "Why you mad over your missing toe? … Don't make me spill the real tea on you… The real reason why you were squirming when Usman asked you who that was at the dollar store with you…"
This is not the first time Babygirl Lisa Hamme's personal information has been leaked over social media. The reality star's phone number was previously leaked via Facebook, to which Hamme had a similarly angry response.
Babygirl Lisa Hamme reacts to '90 Day Fiancé' leak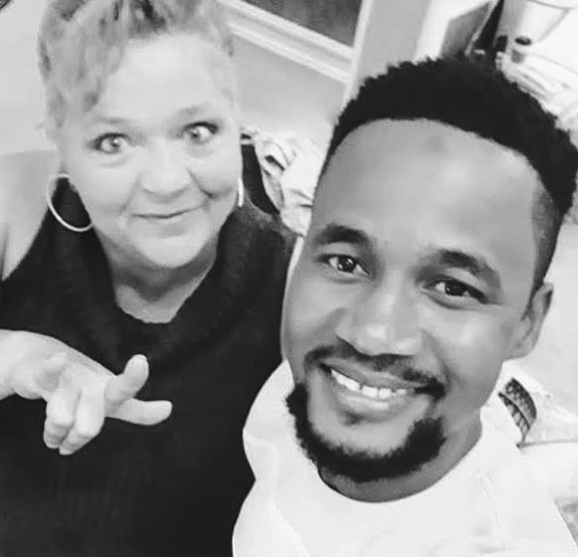 Prior to the actual ariring of the tell-all episode, 9 hours of unedited 90 Day Fiancé footage was leaked. While it remains unclear who leaked the footage, Babygirl Lisa Hamme had her own opinions regarding the event.
The reality star wrote on her Instagram story, "Yes Tell-all was leaked but sh*t happens beyond anyone's control I know we had a great time considering The world is on lockdown we thank the fans who have supported us through the season Love peace and happiness [sic]."