'90 Day Fiancé': Inside Karine Martins' Shocking Allegations Against Paul Staehle
'90 Day Fiancé' stars Paul Staehle and Karine Martins have very differing stories about their latest blowup that involved the police and some pretty shocking allegations.
90 Day Fiancé stars Paul Staehle and Karine Martins have returned to TLC this year in the Happily Ever After? spinoff series. But their new life in America hasn't been easy. In fact, the drama between Paul and Karine has intensified in recent days, and it appears that the marriage might be over.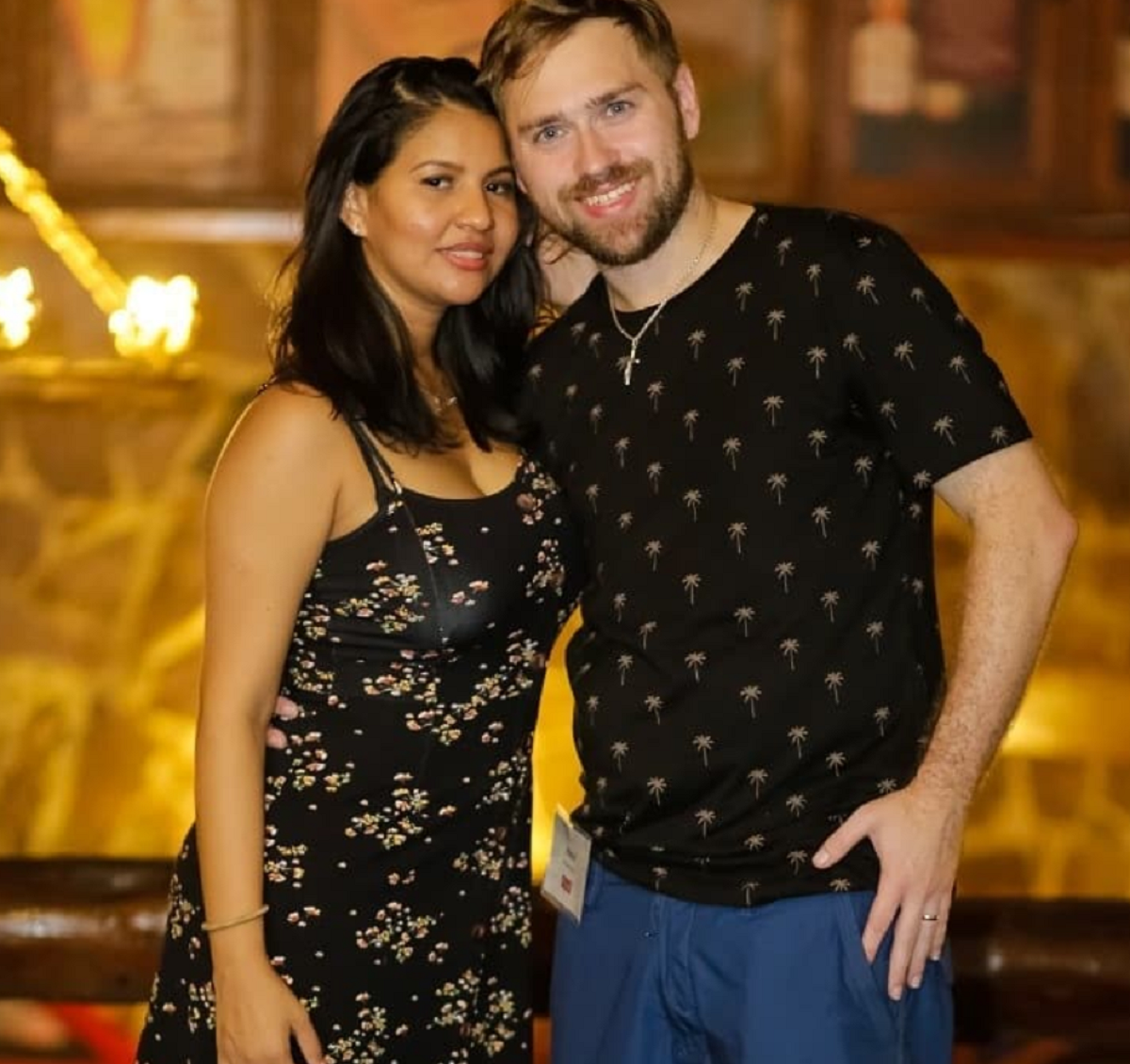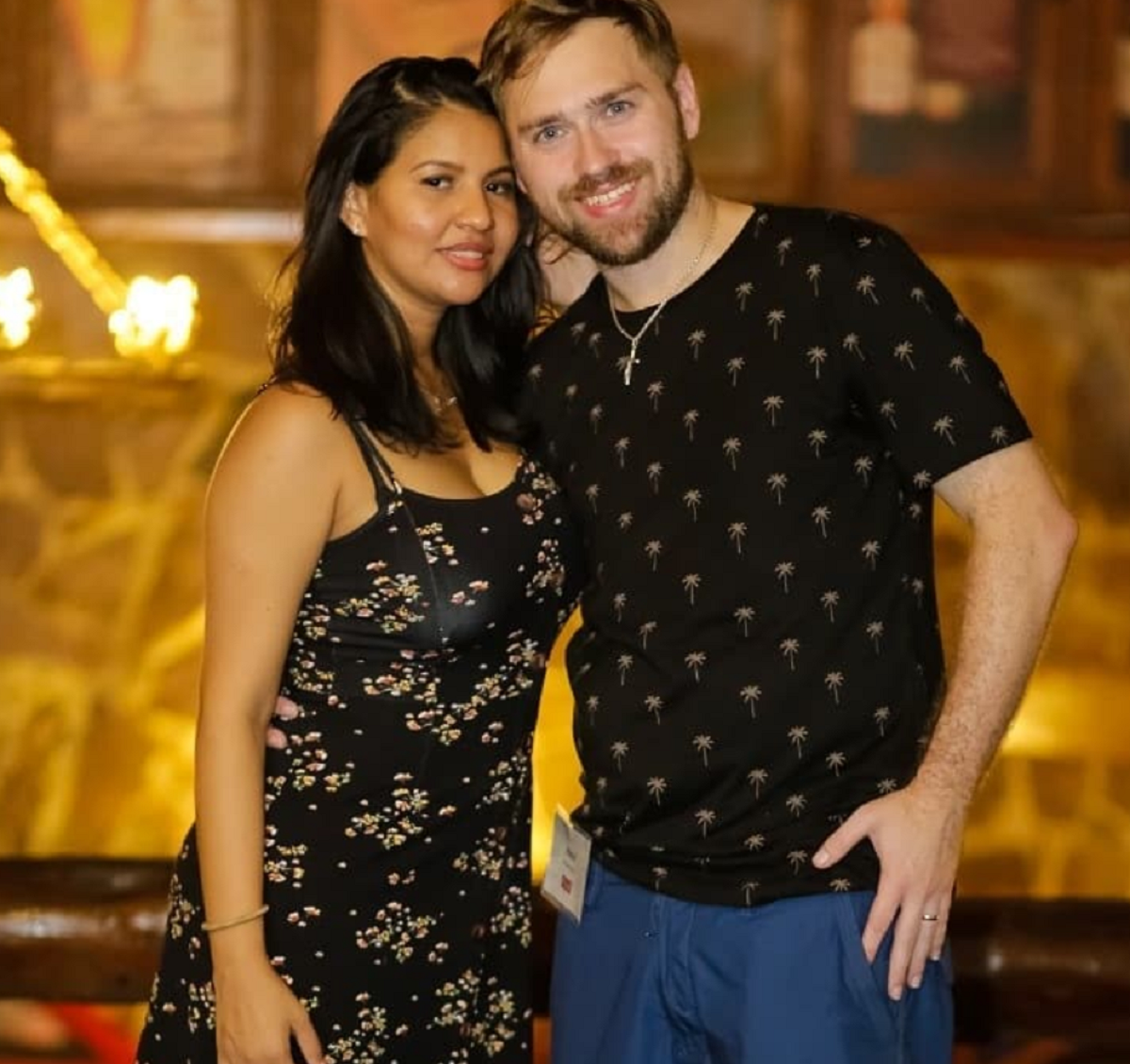 The move to Kentucky didn't go well
Paul and Karine met online and had their romance documented on 90 Day Fiancé: Before the 90 Days, as Staehle traveled to Brazil to meet Karine. Fans also watched the blossoming relationship on 90 Day Fiancé: The Other Way. The unlikely couple even got married in November 2017 before welcoming their son Pierre in May 2019.
The rollercoaster relationship eventually resulted in Paul and Karine calling it quits in November 2019. They ultimately worked things out and got back together after he convinced her to move to the United States.
During Season 11 of 90 Day Fiancé: Happily Ever After?, Karine has made it clear she was not thrilled with moving to Kentucky and leaving her family behind in Brazil. However, Paul said that he didn't have any choice but to move back to America because he couldn't find work in Brazil.
The actual move from Brazil to Kentucky was frustrating for Paul. He also had a literal meltdown when arguing with his mom Edna, which negatively affected Karine's first impression of America.
The '90 Day Fiancé' stars face major money problems
Paul's ability to get on his feet financially seems to be the number one topic at the center of his arguments with Karine. Before they arrived in Kentucky, Edna said they couldn't live with her because she believed it was time for her 36-year-old son to figure things out independently.
Edna did offer to pay for a hotel so that the 90 Day Fiancé stars could figure out their next move. But she refused to give her son the loan he asked for.
As Entertainment Tonight pointed out, when Paul asked Karine what she didn't like about living in America, she said that she didn't like that they weren't living with his mom. He explained that Americans in their late 30s have to live on their own instead of with their parents, and she said she understood.
However, Karine later told 90 Day Fiancé cameras that if Paul didn't keep his promises, she and Pierre would most likely have to move back to Brazil. Their house hunt has been a complete disaster. The first house was a fixer-upper that needed significant renovations. The second was not a single-family home, but a trailer they could rent for $500 per month.
Karine files a restraining order against Paul
Over the summer, Paul revealed on Instagram that Karine was pregnant with their second child, and she wished him a Happy Father's Day in June. But, by July, things weren't looking good.
On July 15, Paul posted that Karine had threatened to move back to Brazil with Pierre, and he says that the 90 Day Fiancé star called him a "horrible father and husband." 
Two weeks later, he revealed that Karine had filed a restraining order against him after a major fight. He also posted a screenshot of the court documents, which showed that Karine had accused him of sexual assault.
In the documents, Karine says that in recent weeks Paul has repeatedly "pushed me, grabbed my breast squeezing and twisting hurting me, pushing me to the floor." She also accused her husband of raping her, and Karine claimed that Paul yells and throws things at her if she refuses sex.
The 90 Day Fiancé star also accused her husband of threatening to call the police on her, keeping her green card, and monitoring her every move.
"I am terrified he will hurt me or hurt my son because I runned [sic] away from him and I am even afraid to go back to Brazil now because he can go to Brazil and hurt us," Karine wrote in her statement, noting that she doesn't want "any contact" with her husband.
Paul claimed his wife and son were missing, but Karine says she is fine
After Karine filed the restraining order, she took off with Pierre. Paul posted a series of videos to his Instagram Story on Friday, July 31, and claimed that his wife and son were missing.
In one video, Paul was at a hospital and wearing a mask while waiting for test results when he told his Instagram followers that "Karine took off with Pierre, and I don't know where they are." 
However, on Sunday, August 2, the 90 Day Fiancé star broke her silence and shared on her Instagram Story that she and Pierre were just fine.
"I'm getting the best help I could ever get and I'm really thankful for all the people involved in it," Karine said. "I also thank all the people that worry about me for the support I have had. It has been a big part of my recovery. Relationships are hard and sometimes it just can't be fixed anymore. I need this time to organize my thoughts, work on myself and care for my son after everything we have been through in the last year and half."
Karine also made it clear that she wasn't "missing," and the police know where to find her if they need her.
New episodes of the 90 Day Fiancé franchise air Sunday and Monday nights on TLC.