'90 Day Fiancé' Internet Sleuths Were Right About Corey and Evelin's Secret Marriage
90 Day Fiancé superfans guessed it right! After digging up a marriage certificate, the internet sleuths broke the news in early 2020 that Evelin Villegas and Corey Rathgeber were already married. Evelin finally confirmed that those fans were right all along. Despite finally knowing the truth, many fans aren't happy about the deception.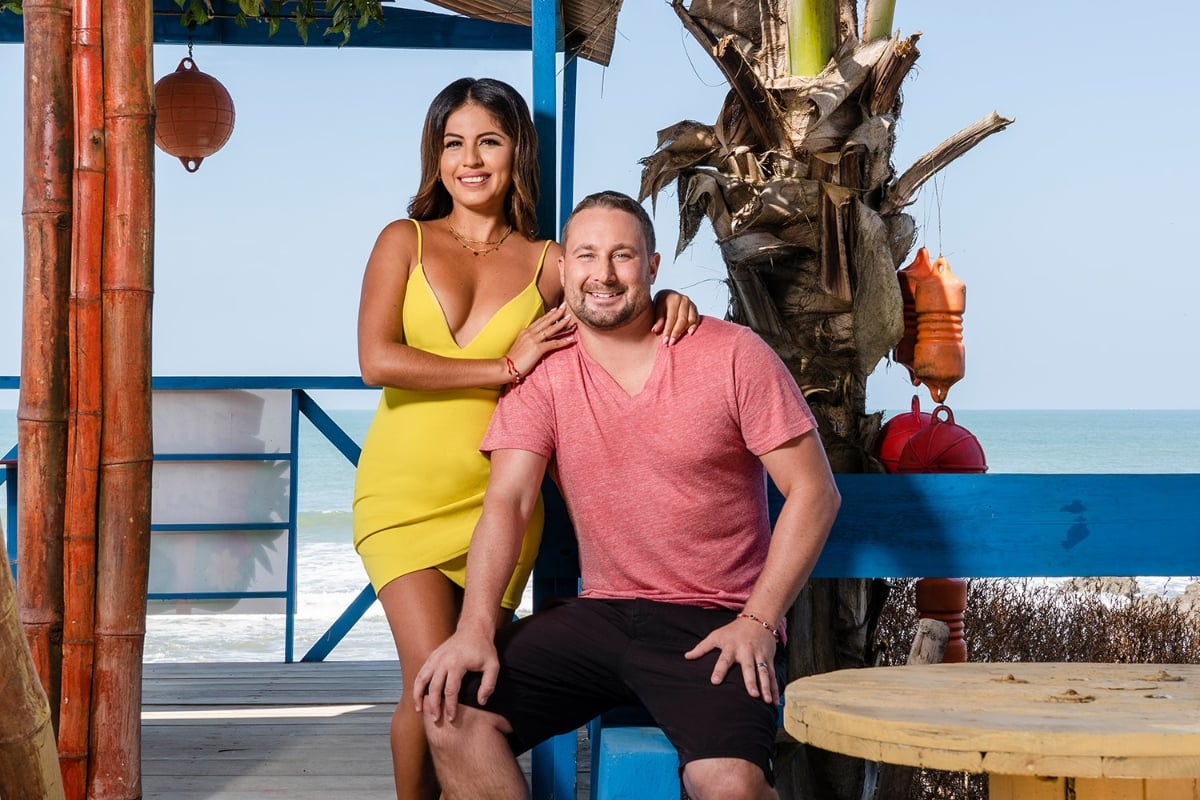 '90 Day Fiancé' detectives found out about Evelin and Corey's secret marriage
Many 90 Day Fiancé: The Other Way fans called out Evelin and Corey for lying to audiences. Back in 2020, the internet sleuths of 90 Day Fiancé fandom begun digging up records from Ecuador. The fans found a marriage certificate that proved Corey and Evelin's marriage. According to Soap Dirt, a source close to Evelin and Corey said that the two have been married for "a few years. This means that they've been married since 2018 or 2019.
When Corey proposed to Evelin, the source claimed they had already been married on paper for well over a year. After this discovery, many fans have been convinced that Corey and Evelin are playing up their relationship drama to continue on the franchise for the paychecks. The source claimed that their wedding was small and intimate, with no fancy wedding dress or TLC cameras. They also claimed that both families and friends were aware of their union.
Evelin tells her sisters she's already married to Corey
However, there was no proof of Corey and Evelin's marriage besides a wedding certificate and a source. That is, until the Sept. 12th episode of 90 Day Fiancé: The Other Way, when Evelin revealed that she and Corey had married "a year ago."
Evelin admitted, "The truth of the matter is, one year ago, Corey and I went to Guayaquil and got married." Corey made an Instagram post after the episode aired to comment on their lie. He wrote, "Its finally revealed that we did actually get married years ago… Stay tuned because so many of the long awaited questions will be answered very soon! Are you guys ready?"
'90 Day Fiancé' fans react to the news
On Reddit, one fan wrote "I knew it!" on a photo of Corey and Evelin. 90 Day Fiancé fans are frustrated with TLC continuing to feature Corey and Evelin's repetitive storyline. Their drama revolves around Evelin not feeling ready to marry Corey and him desperately wanting to marry her. Not only did their storyline become repetitive to some fans, but it was also even worse to find out they've been dishonest to audiences for years.
One fan commented, "I can't wait to hear their explanation." Another Reddit user said, "I think what bothers me the most is that I'm sure TLC could find new couples that aren't making up stuff. But they choose to bring a—holes like Corey and Evelin back, when no one was even asking for them to come back to start with!"
Many 90 Day Fiancé fans suspected that Corey and Evelin were frauding fans but never expected TLC. Why did TLC allow Corey and Evelin to fake a storyline for years? Corey promises answers, but they're going to have to do a lot of explaining to get out of this giant lie.
RELATED: '90 Day Fiancé': How Does Corey's Fling With Jenny Line up With Secret Marriage to Evelin?