'90 Day Fiance': Is Caesar Mack's Ex Maria Dating Jesse Meester?
90 Day Fiance: Before the 90 Days may be over, but the cast is a gift that just keeps on giving. Though the cameras are no longer rolling, there is still plenty of drama going on for fans to enjoy.
Two couples who had a lot of issues over the course of the season were Darcey Silva and Tom Brooks and Caesar Mack and Maria. Now that both couples have gone their separate ways, it seems that Maria might be getting close to one of Silva's exes.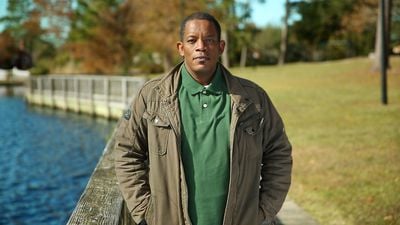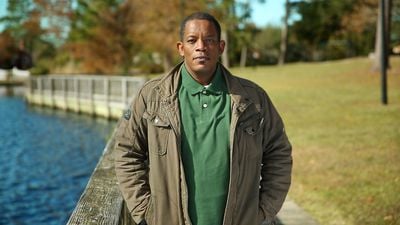 Darcey Silva's ex
Before Silva even dated Brooks, she appeared on two seasons of the show with her ex, Jesse Meester. The two met over Instagram and Meester had big plans to change Silva into his perfect girl.
"I'm gonna give her some structure in her life," he said on the show before he and Silva met. "And what I mean with that is … just like a bit of a lifestyle change. So I will bring her to the gym 100 meters away from here."
Meester truly went on the show to meet his soulmate.
"For me, the most important thing in life is love," he told InTouch. "The reason why I signed up on my previous show is I wanted to show the world that it is possible to date someone older, from a different country, from a different background, from a different culture, and share a beautiful love story."
Unfortunately, things didn't work out between them and Silva went on to date Brooks. But despite not having much to do with Silva anymore, Meester still showed up on the 90 Day Fiance tell-all special to give Brooks a piece of his mind.
Caesar Mack and Maria
Mack and Ukranian beauty Maria dated exclusively online. Whenever he tried to meet up with Maria, the plans always fell through. Though he never met her in person, Mac sent Maria thousands of dollars over the course of their relationship. Fans had a hard time believing that Maria was in the relationship for the right reasons and when she did an exclusive interview with TLC, she basically proved them right.
"I joined Anastasia date like, maybe eight years ago," she said in the interview. "A lot of girls know about this site in Ukraine. Because a lot of guys around the world want to date Ukrainian girls. They are beautiful and crazy."
"My type is usually tall guys with blonde hair and blue eyes, stuff like that," she said, revealing that Mack was not what she would typically go for.
Maria then admitted that she wasn't actually into Mack.
"But I liked what he did to me," she said. "He sent flowers, which caught my attention. And he's American, so it's very good."
Are Maria and Jesse Meester dating?
Meester recently went on a trip to Barcelona and posted some videos of the scenery to his Instagram. But one of his videos showed a blonde woman before panning to show the El Palace Hotel.
"Who's that in the background? Who's that blonde lady over there?" one person commented.
Later, in an Instagram story, Meester revealed that he was with someone on the trip.
"You guys, I've got something special going on," he said. "Because I'm here in Barcelona, but I'm not here alone."
"I'm here with someone really special, someone really beautiful, someone really amazing."
Then, he posted a picture to his stories and tagged maria.
"So happy to meet with you," he wrote on the photo of them.
So, was this a casual meeting or something more? The pair haven't made any further comments on the potential romance so only time will tell what happens with them.