'90 Day Fiancé': Is Corey Rathgeber Married to Evelin Villegas? DUI Arrest May Confirm
90 Day Fiancé star Corey Rathgeber has been in trouble with the law. Rathgeber is currently back in Ecuador with Evelin VIllegas, however he was arrested for a DUI in November of 2019. While the DUI itself may have happened several months ago, documents related to the DUI have revealed Corey Rathgeber's marriage status — and it's not exactly what fans might have expected.
Corey Rathgeber arrested for DUI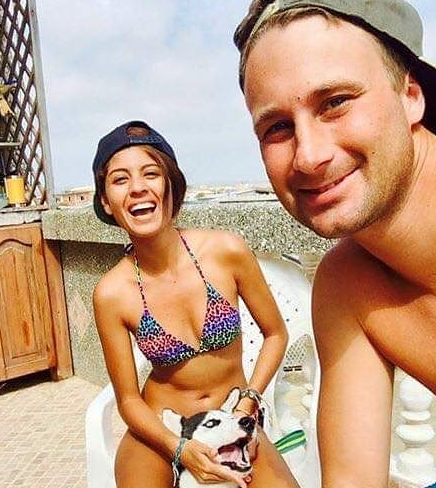 Corey Rathgeber had a run-in with the law last year. On November 15, 2019, Rathgeber was arrested in Skamania, Washington, as reported by Screen Rant. It seems he had been enjoying the day at a nearby brewery, and got behind the wheel afterwards. 
According to the police report, Corey Rathgeber claimed that he'd only imbibed two beers before deciding to drive home — and that he'd done so hours ago. However, a breathalyzer test administered at the police station showed the 90 Day Fiancé star's blood-alcohol level at .133, well over the Washington limit of .08. 
The police report suggests that Rathgeber had a hard time understanding what was happening at his arrest. It also suggested that Rathgeber believed that if he did not take a breathalyzer test, he could not be arrested. 
Police also reported that Rathgeber had bloodshot eyes, smelled of alcohol, and failed other sobriety tests at the scene.
Documents reveal '90 Day Fiancé' star's marriage status
While Corey Rathgeber was arrested for DUI, he may have flak for more than that coming his way soon. Based on the police report, it seems as if the 90 Day Fiancé star might actually be married, as reported by Soap Dirt. 
While it doesn't specify who he is married to, it's likely that it is Evelin Villegas, his Ecuadorian lover on the TLC reality show. Meanwhile, Soap Dirt also found evidence that Evelin Villegas is married to Corey Rathgeber. 
The outlet discovered information on her ID that lists her as married and lists Corey Rathgeber as her spouse. While it is not entirely clear when exactly the couple tied the knot, fans are left wondering how long the couple has actually been married. 
The reason this could upset fans is that the couple claimed they were engaged on reality television, and haven't been forthcoming about the exact nature of their relationship status since. Previously, had been passing around rumors that Evelin Villegas and Rathgeber were married prior to the show's filming, and that certain portions of their story don't entirely check out.
Corey Rathgeber threatens legal action against Laura Jallali
Meanwhile, Evelin Villegas and Corey Rathgeber have been dealing with their once-friend Laura Jallali badmouthing them in Ecaudor. Jallali brought up Rathgeber's DUI on social media, and it seems that move pushed Rathgeber over the edge. 
In an Instagram video, he told Jallali, "This is for Laura. I have no way of getting in contact with her because she's blocked me, so I gotta do it this way I guess, sorry guys. Anyways, if you say anything about me again, anything at all, publicly, I am pressing charges against you."
He continued, What you're doing is so messed up and so wrong. You have no right to be saying anything. Stop it with the stories, stop it with all of your nonsense. Bother somebody else if you want to, but don't pick on me."
The 90 Day Fiancé star concluded, "I have done nothing wrong to you. Me and Evelin both have been nothing but nice towards you. I don't know why you're doing this right now, but you say one more word about me, one more word about Evelin, you're going to wish you didn't, I'm serious. I'm taking legal action against you."