'90 Day Fiance': Is Darcey Silva Engaged?
Darcey Silva is a pro at dating. Making a relationship last, on the other hand, is a whole other thing entirely. She's been on three seasons of 90 Day Fiance: Before the 90 Days but has yet to have one of her international relationships work out. But it looks like all of that might have changed.
Has Silva finally found her prince charming?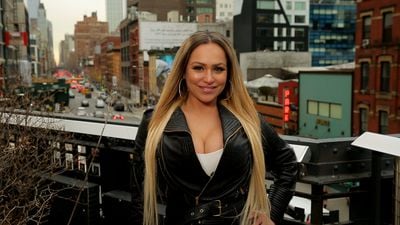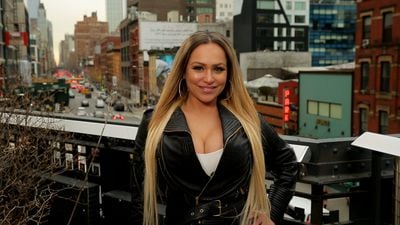 Darcey Silva's relationships
Silva first appeared on 90 Day Fiance with Dutch fitness instructor Jesse Meester. The two met online and were instantly attracted to one another. But through the course of two seasons of the show, their relationship crashed and burned. Their relationship ended with a very messy breakup.
Not one to give up on love, Silva got into yet another international relationship, but this time with a man from the U.K. Silva had been talking to Tom Brooks on and off for four years before she flew over to meet him in person. At the beginning of the season, she was sure that their love would turn into something serious. Unfortunately, Brooks never seemed to be on the same page as her.
She had hoped that they would end the season engaged, but instead of giving her a ring for her left hand, he gifted her with a key to his apartment. Which was little more than an empty gesture as the two live on different continents.
Darcey Silva and Tom Brooks' breakup
After the season ended, Brooks and Silva found it hard to keep their relationship going.
When they both appeared on the 90 Day Fiance Tell All special, Silva expressed frustration at Brooks' lack of communication.
"Maybe I'm in a different mindset," Silva said during the special. "I mean, if you love somebody, you'll do whatever it takes to be with that one person. I mean, I would like to have more time with you, more communication. I feel like you don't."
But Brooks felt like Silva needed too much attention.
"I feel when I say to you, 'I'm in a business meeting, I'll call you later,' and I get 1500 text messages, that's not you respecting me," he says. "You ring me at 4 o'clock in the morning then send me 50 messages saying, 'What are you doing?' Are you that girl? You can't ring people at 5 a.m."
"There's so much going off in terms of work, I feel like I can't give you this love and time that you want," he continued.
Is Silva engaged?
Since the Tell-All special, Silva and Brooks have gone their separate ways but that doesn't necessarily mean she is single. She has been rumored to be dating another guy from the UK named Michael and outlets have reported that she has been sending this mystery man money.
Always one to add fuel to any rumor flame, Silva recently posted a picture of herself rocking an enormous ring on her ring finger which made fans wonder if she and Michael had taken things to the next level.
Fans were quick to comment about the picture but Silva has yet to confirm whether the new jewelry was an engagement ring or just a new accessory.