'90 Day Fiancé': Is Deavan Clegg Anti-Vax?
2020 has been a banner year for science denial in the United States. As the COVID-19 pandemic rages on, individuals continue to buy into the mistaken belief that masks aren't necessary, that rebreathing carbon dioxide can be harmful, and that a possible COVID-19 vaccine is some sort of vast conspiracy theory masterminded by Bill Gates. Unfortunately, these myths have been hard to shake, especially for families that are already entrenched in the pseudoscience behind anti-vaccination beliefs. Unfortunately, it seems as if 90 Day Fiancé star Deavan Clegg's family can number itself among this particular anti-science movement.
Deavan Clegg claims Jihoon Lee abused daughter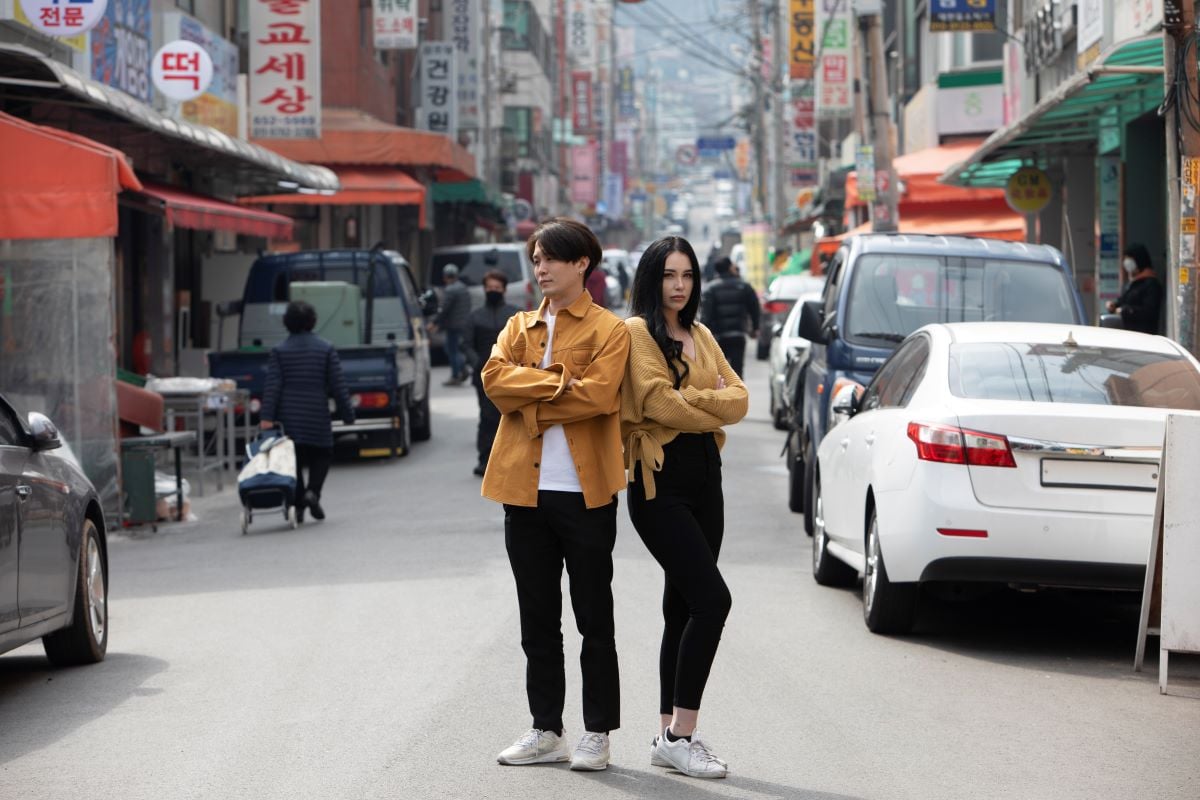 RELATED: '90 Day Fiancé': Jihoon Lee Takes to Instagram to Push Back Against Deavan Clegg's Accusations
90 Day Fiancé star Deavan Clegg has been making a variety of claims both about Jihoon Lee and how he treated her daughter, Drascilla, during their time together. Specifically, Clegg claims that Lee mistreated Drascilla in a drastic way, alluding to possible physical abuse.
"You guys don't know the half of it. My daughter is healing and I'm healing. Wait till the Tell All I'm tired of this. Something bad happened that can never be forgiven," Clegg wrote on Instagram.
However, she and Lee were both uninvited from the Tell All episode by TLC. However, Clegg has continued to allude to abuse since then, but has yet to present any sort of formal evidence.
Meanwhile, Jihoon Lee has pushed back on her various claims against him, which include suggestions that he wants nothing to do with his son Taeyang. Lee has claimed that he's effectively being prevented from seeing his son by Clegg.
Deavan Clegg's family appears to be anti-vax
While 90 Day Fiancé star Deavan Clegg herself hasn't vocally come out against vaccinations, her mother Elicia Clegg has. And, unfortunately, Elicia Clegg has voiced several other odious and hateful opinions alongside her antivax rants. 
"All you a**es attacking us anti-vaxx: ALL forced medicine starts w/vaccines. If your child is put on untested hormones to change their gender, & if you don't comply they end up in State Care…Don't b*tch! Sick of Fighting 4 Your Rights when you could give 2 sh*ts about ours [sic]," wrote Elicia Clegg on Facebook, as unearthed by a Redditor.
Elicia's attempt at discourse remains mystifying, to say the least. Currently, no one is picking up youths in vans and forcing them to transition genders, so it's not clear where she thinks this is happening. Meanwhile, her transphobic opinions are out in full force.
90 Day Fiancé fans on Reddit unearthed another similar comment on Facebook, this time on a page called the "Vaccine Resistance Movement."
"I just wanted to let you all know to stay strong. … Now everyone on My side is on our side, and my husband's side is coming around. My daughter just had a baby and I called each of them to let them know that if they come see the baby to please wait on any vaccines as they shed…," wrote Elicia Clegg in part, seemingly speaking of Deavan and Drascilla.
She went on to explain that now no one in her family is vaccinating their children. Because Elicia and Deavan are quite close, it would come as no surprise if Deavan shares her views, and Elicia Clegg's comments suggest that may well be the case.
Unsurprised '90 Day Fiancé' fans react to the news
90 Day Fiancé fans seem unsurprised by the news, given Elicia Clegg's behavior on the show, as well as Deavan Clegg's.
"Now you know why Elicia was so upset about Drascilla possibly getting hit by a car. Kids are supposed to die the natural way, through preventable disease, not by getting mowed down by some socialist in a country that serves bugs for lunch," joked one Redditor user at the Clegg family's expense.
"As an immunosuppressed & general high-risk person, nothing pi**es me off like an [idiotic anti-vaxer]. … Every time I read about these people and their anti-vax views (among their other horrendous beliefs), it makes me want to watch the show less and less," added another fan of the show.
"Now if we took these people back many decades when there [were no vaccines], and kids were not vaccinated, their kids would NOT be 'healthy.' … Anti vaxxers are living their comfortable 'healthy' lives because everyone else makes the time and effort to vaccinate, thereby protecting them," pointed out another commenter.