'90 Day Fiance': Is Geoffrey Paschel Already Married?
Geoffrey Paschel has become the outcast of this season of 90 Day Fiance: Before the 90 Days. Most viewers do not trust him, and for good reason. Before the show even started airing, details of Pashcel's checkered past began coming out and people were shocked that TLC even allowed him to be on the show. As the episodes began to air, Paschel failed to tell his girlfriend Varya Malina about most of the charges against him, which made fans wonder what else he was hiding.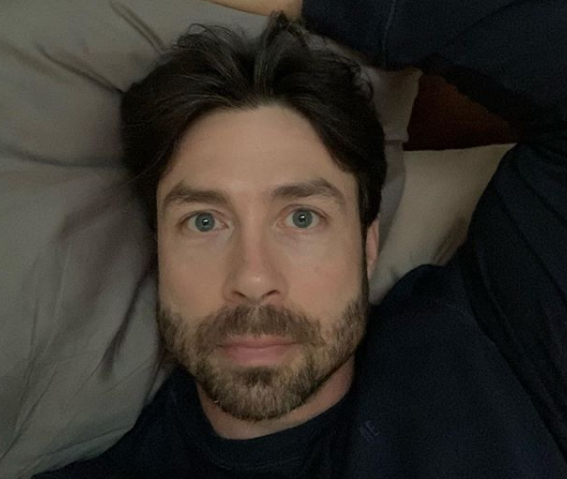 RELATED: '90 Day Fiance': Why Geoffrey Paschel Hasn't Responded to Domestic Abuse Claims
Geoffrey and Varya's relationship and breakup
When Paschel went to Russia, his goal was to get engaged to Malina. Unfortunately, when he got there, things were awkward between him and Malina. When they finally had gotten used to one another's presence, Paschel told her that he had spent some time in jail. He failed to bring up the most recent charges against him, which are kidnapping, domestic assault, vandalism, and interference with emergency calls.
Even though Malina only knew a fraction of what Paschel had done in his past, she was still uncomfortable with his criminal history. So, when Paschel proposed, she told him that she was not ready yet. Instead of giving her time, Paschel broke up with her.
"The best thing for me to do is just ignore it and try to move on with my life," he told the cameras after he got back to America. "I feel like she's messing with my heart."
RELATED: '90 Day Fiance': Will Babygirl Lisa Hamme be on 'The Other Way'?
Geoffrey's new relationship
Just three weeks after he left Malina, Paschel was already starting something serious with his old friend, Mary.
"I want to find happiness and I want somebody to find that happiness with me," he told the cameras. "I really do see a future with Mary so I'm hoping the closer I get with her, I'll naturally start forgetting these feelings I had with Varya."
"Maybe I didn't need to go all the way to Russia to find love," he said later. "Maybe Mary is my life partner."
Just as he was getting comfortable with Mary, Malina showed up on his doorstep, wanting to mend their broken relationship and fight for their love.
Is Geoffrey married?
People are wondering how legitimate Paschel's relationship with Malina was in the first place since he was able to move on so quickly. And now, there is a rumor going around that Paschel was actually married the whole time he was in Russia.
"You should feel bad for HER!" a fan wrote in a comment on Instagram. "He went to Russia as a married man! He's married to a woman from Tennessee."
RELATED: '90 Day Fiance': How Does David Murphey Have So Much Money to Spend on Ukrainian Dating Sites?
Paschel doesn't respond to every allegation made against him, but this time he did.
"This is news to me," he responded. "I can assure you, no matter what little YouTube video you're watching or posting to my page, I am not married to a woman from Tennessee."'
Though he claims to not be married now, Paschel has been married before, which was part of the reason that Malina did not want to rush into a union with him.
"But there is also a life experience that stops from impulsive and rash acts," she said on Instagram of why she didn't accept Paschel's proposal. "I was married, so was Geoffrey and not once. How can I say 'yes' and then change my mind? It's betrayal. I decided to be completely honest."