'90 Day Fiancé': Is Paola Mayfield Pursuing a New Career?
On 90 Day Fiancé and its spinoffs, Paola Mayfield has made quite a name for herself. She and her husband, Russ Mayfield, have appeared in season 1 of the series, and they've also had appearances on 90 Day Fiancé: Happily Ever After and Pillow Talk.
Paola moved to Miami to start a career in modeling. Along the way, she started a family with Russ, and they now have a son named Axel.
Is Paola Mayfield pursuing a new career?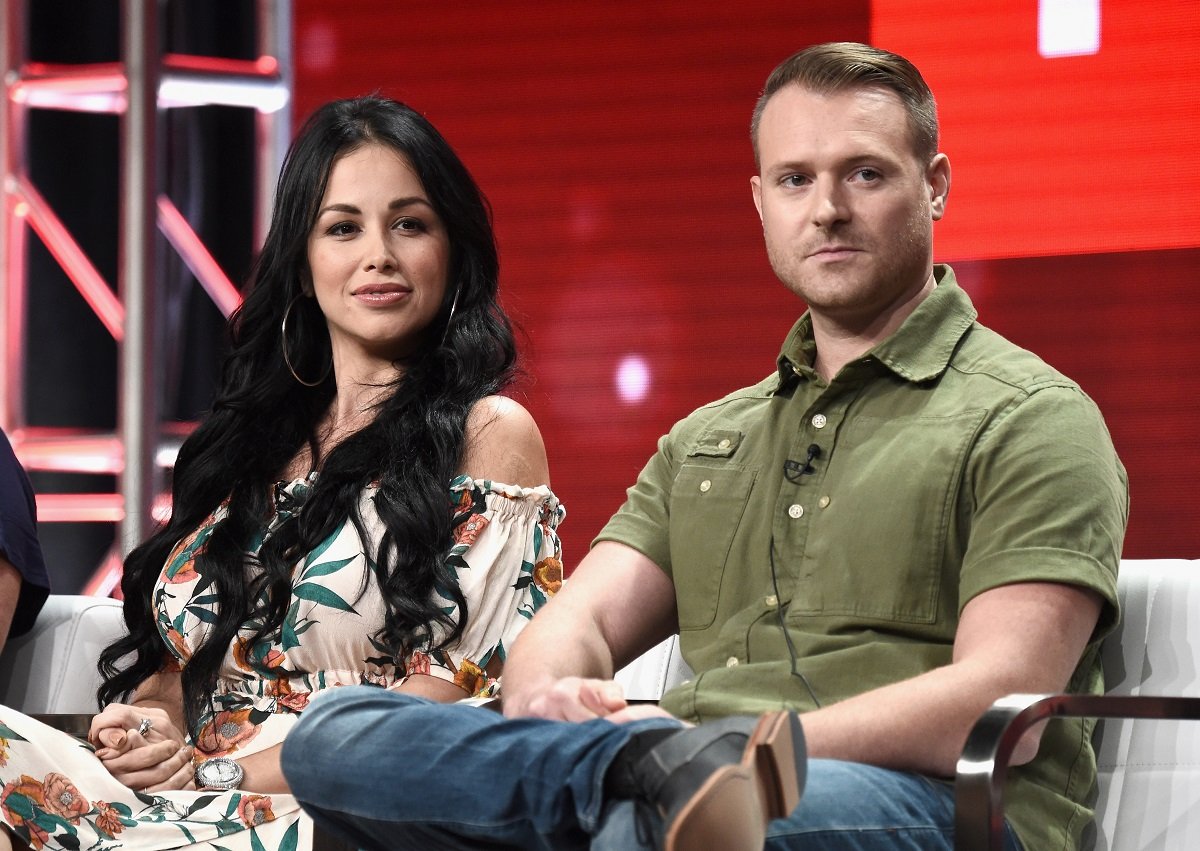 Paola is a personal trainer as well as a nutrition coach, according to one of her pages on Instagram. She's also a Zumba instructor, so she's really broadened her horizons since her first appearance on the series. It looks like Paola is branching out even more now into new fields of opportunity.
According to Soap Dirt, it appears the celebrity was in a studio, and she may be recording. Back in October, she revealed to her followers a small portion of a recording. She also posted herself with headphones on in front of a microphone. "Say what??" she captioned the post on Instagram. Even more recently, she posted an image with two guys in what could be a studio on Instagram as well. It looks like something is definitely going on, and Paola has big things planned.
Could she be releasing music? Although she hasn't announced the details, fans are hoping to get the full scoop on the matter very soon. Even Paola's husband, Russ, posted an image on his Instagram alongside his wife in what looks like a recording studio. "Something is coming 🎧," he captioned the post.
Fans comment with their thoughts
Obviously, fans want to know what's going on, and some seem pretty convinced that Paola is working on recording music. In her post in the recording studio, fans comment with their thoughts on the situation.
One fan "can't wait" to see what's coming. "You're so beautiful! Can't wait to see what you got in store!!" a fan said.
"Eso! Can't wait! 🔥🔥🔥," a fan wrote on the post.
Another fan wonders if she's making music now. "You make music? Nice," they said.
One fan thinks people "don't have to be talented to be a musician." "It's official. You don't have to be talented to be a musician. Everyone with an inkling of fame wants to do music now 💀💀💀," a fan wrote.
Another says they "can't wait" to listen. "Can't wait to hear it ♥️♥️♥️," they said.
"Paola in the studio?" someone else questioned.
Although we don't know for sure, something is definitely up based on these posts on Instagram. Paola could very well be recording some music. We'll have to wait and see, but a lot of her fans are excited at the prospect. She's also been filmed in music videos in the past, so she is no stranger to the music industry.
Hopefully, fans will get more details about the situation soon. It's an exciting prospect, and one that her fans can't wait to witness. Could there be music on the way? It could very well be the case, but only time will tell.