'90 Day Fiancé': Is Rose Scamming Big Ed? Fans React to Shopping Scene
90 Day Fiancé star Big Ed met his Filipino lover, Rose, on Facebook. However, Ed has been keeping a couple secrets from Rose, and he isn't sure how she's going to react when she finds out. What's more, Rose and her sister don't have the life of comfort and luxury that Big Ed is used to, some of which surprises Ed when the two meet up for the first time. Eventually, the two go shopping, and the scene had some fans wondering if Ed was getting scammed. Meanwhile, other fans think it was simply a matter of Rose trying to help Ed out. 
Big Ed keeps secrets from Rose
When it comes to Big Ed and Rosemarie, the 90 Day Fiancé star hasn't been entirely truthful. During an episode of 90 Day Fiancé: Before the 90 Days, Ed revealed to a friend that he's been hiding a couple of things from Rose. 
In fact, until meeting Rose in Manila, Big Ed hadn't revealed to her his true height. He told Rose that he's the same height as her at 5'2". Ed admitted to his friend, "I have been keeping a few things from Rose. One is my height, I'm 4'11" not 5'2"." 
Additionally, Ed isn't on the same page as Rose when it comes to the idea of having children. Rose already has a son, but has explained to Ed that she's looking forward to having a daughter as well. 
However, Ed wants to get a vasectomy. He told his friend, "Well, she already wants another child, she wants a girl. And I haven't told her this, I don't want to tell her this, but I want to get nipped."
He continued, "I'm already going to take on a four-year-old kid, but to take on another child on top of that, it's just overwhelming. I'm at a place in my life where I've raised my daughter. She's 29 and I'm 54. Other than Prince, I'm not ready to have more kids."
Ed takes Rose shopping
When Ed and Rose arrived in Manila, the 90 Day Fiancé couple decided to go out shopping. Ed felt sad that Rose didn't have pajamas, and when he spotted some at a stall, he decided to buy some for Rose. 
When Ed got ready to make the purchase, he was looking a little overwhelmed. Sweaty in the extreme heat and surrounded by folks looking their way — a natural reaction to the camera crew — it certainly can't have been a comfortable situation. 
Ed took out his wallet, and Rosemarie said, "Give me your wallet." Ed replied, "You can't just grab for my wallet."
Rose then took out the cash for Ed, and gave it to the person at the stall, telling them to keep the change. Ed seemed frustrated with her for telling the vendor to keep the extra cash.  
Ed later explained, "I'm not comfortable with Rose grabbing my money because that's not what you do. I think it's borderline, you know, inappropriate. And I already have questions about her sister, because she asked me for money."
'90 Day Fiancé' fans react to the shopping scene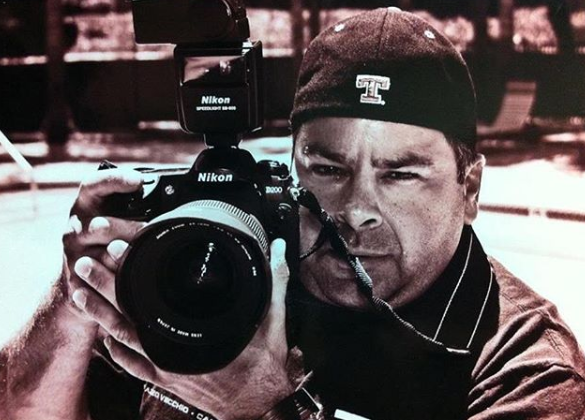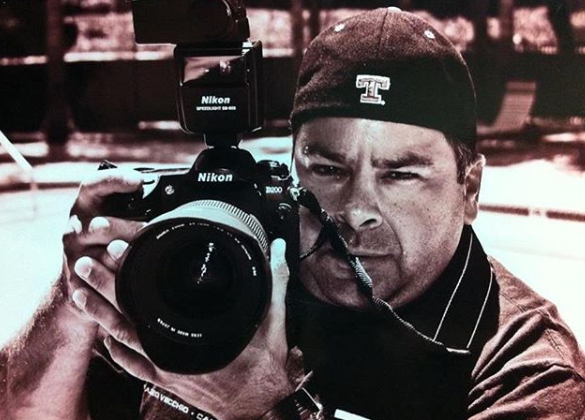 Fans had a mixed reaction to the scene, but many fans seemed to be on Rose's side of the interaction. 
One Reddit user said, "He better see this as a red flag… she seems like a very nice person and her son is cute as a button. I feel like culturally she will expect Ed to pay for everything and help her family financially. I wouldn't be surprised if all the gifts Ed sent her were sold for money. Someone in Hazel or Rose Maria's situation (extremely impoverished) will do anything to improve their situation. I blame Ed for setting the standard for the relationship by sending gifts. If I was Rose Marie and I got used to Ed's 'generosity' and then all of a sudden when he sees me in person he has a change of tune I'd be suspicious."
Another 90 Day Fiancé fan added, "Rose isn't doing anything wrong here. She's familiar with the currency and knows the language. If anything, she's helping him out."
Not everyone agreed, however. One user commented, "I don't like that she takes money from his wallet. She's not respecting him and just sees him as a bank… Doesn't matter if it's 180 ppeso ($3.50 usd) or 400. Don't trust her either."
"It's kinda a bad idea for him to open up his wallet like that in a crowded market anyway, and given the age difference, surely they both know that the relationship his transactional," commented another fan.