'90 Day Fiancé': Did Usman Umar Just Come Out As Bisexual On Instagram?
'90 Day Fiancé' star Usman Umar, who has been with Lisa Hamme, left fans a little confused when he said he's bisexual during an Instagram Q&A.
'Babygirl' Lisa Hamme and her Nigerian rapper and lover, Usman Umar, have 90 Day Fiancé fans raising their eyebrows. The two are very different in terms of age and background, and Lisa Hamme seems to have a problem with jealousy when it comes to Umar's fans. What's more, fans are not even sure if the two of them are still together. Rumors of their divorce have been flying around, and Lisa Hamme has been throwing shade at Usman Umar on Instagram for quite some time. Now, after a question and answer session on Instagram, it seems as if Usman Umar may have just come out as bisexual. 
Jealousy in Lisa Hamme and Usman Umar's relationship 
It already seems as if jealousy is going to be a major problem for Usman Umar and Lisa Hamme. Usman Umar seems to have a group of younger, female fans that seem to really get under Lisa Hamme's skin. 
The Nigerian 90 Day Fiancé star has been pursuing a musical career under the performing name SojaBoy, not to be confused with Soulja Boy. In fact, Umar even wrote Lisa Hamme a song, "I Love You," which you can listen to here. 
Allegedly, Lisa Hamme has not been dealing with Usman Umar's fans well. It seems she takes to DMs and social media to tell them to back off from her man, and fans have been treated to previews of Hamme and Umar arguing about his fans and how he interacts with them.
Usman Umar and Lisa Hamme met online via Facebook, when Umar slid into Hamme's Facebook DMs. Umar proposed to Hamme over video chat. Hamme explained on the show, "About nine months into the relationship, Usman had called me on video, and he said, 'Baby love, will you marry me?' I was like, 'What did you just say?' He said, 'Will you marry me?' I said, 'I'm accepting your proposal under the stipulation that it's temporary because I want it to be in person.'"
Hamme is 52, and Umar is 30. Some fans have expressed concerns that Umar is using Hamme to obtain a green card.  
Lisa Hamme throws shade on Instagram
It remains unclear what the actual status of Lisa Hamme and Usman Umar is at this point, but Lisa Hamme has been less than friendly towards Umar on Instagram. In fact, the 90 Day Fiancé star has been throwing a lot of shade. 
Lisa Hamme has since deleted her old Instagram and started a new one. However, on her older Instagram account, she posted several things that had fans wondering if the couple is still together. Hamme posted an image that read, "Even the people who betray you are part of the plan." She captioned it, "The truth always comes out I'm patiently waiting I got lots time I'm recuperating from surgery got about 8 to 10 weeks recovery [sic]."
In another post, Hamme screencapped a message from Umar on Facebook that read, "Hello Lisa Renee Hamme I'm very sorry for what I said TV, maybe it hurt U bcus of language barrier but i don't mean HURT to YOU [sic]." 
Hamme wrote above the screencap, "When losing the chance at a K1 becomes reality." Fans will have to wait and see if the two are still together after their time on the show. 
Is Usman Umar bisexual?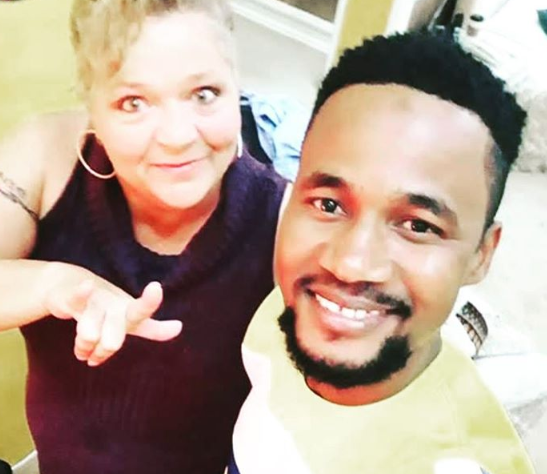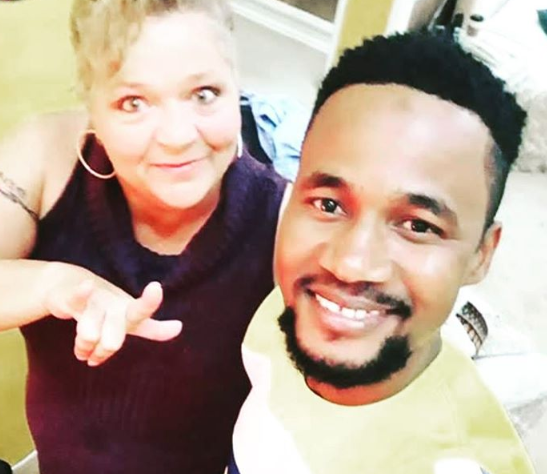 Meanwhile, Usman Umar is getting to know the 90 Day Fiancé fanbase a little bit better. He recently took to Instagram to do a Q&A, and one particular question and answer suggested Umar is bisexual. 
One fan tried to get SojaBoy to clarify on a previous statement about liking both men and women. They asked, "When you say you like both men and women, do you mean you're bisexual?"
Usman Umar replied, "If that is the accurate answer YES." However, fans are aware that English is not Umar's native language, and another answer he gave later left fans confused. 
A user asked, "Are you Muslim and gay?" Umar replied, "I'm Muslim and I'm not a Gay [sic]." It remains unclear for now whether or not Umar is bisexual, or if he simply misunderstood the question.