'90 Day Fiancé': Jasmin Tells Blake She Wishes He'd 'Stood Up' For Her
The relationship between 29-year-old Los Angeles audio engineer Blake Abelard and 27-year-old Finnish model Jasmin Lahtinen has raised eyebrows among Season 7 90 Day Fiancé viewers from the beginning.
Blake and Jasmin couldn't appear more different: Jasmin is quiet and reserved, while Blake is an outgoing partier. What's more, the couple only dated for a short time before they got engaged, and Blake lives just minutes from Jasmin's sister in California, making some 90 Day Fiancé fans suspect their love isn't what it seems to be.
On the Dec. 8 episode of 90 Day Fiancé, "Premature Departure," Blake and Jasmin encountered another obstacle to their engagement. A few days after Jasmin arrived in the U.S., the couple realized that a miscommunication with Blake's parents meant the couple would have to live apart for the first 90 days.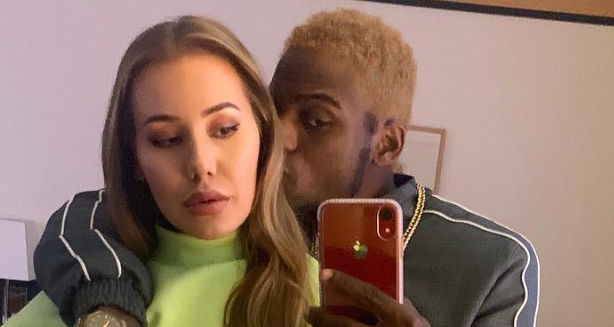 Jasmin's first meeting with Blake's parents was awkward
At the beginning of "Premature Departure," Blake took Jasmin home to meet his parents for the first time. The plan, as he explained it, was to bring Jasmin to stay in his parents' apartment until they moved to a new home, after which Jasmin and Blake would take over the apartment.
Jasmin said that, while she wanted to get along with Blake's parents, it wasn't the biggest thing on her mind. "It is important to me to get along with Blake's parents, but honestly it's not like everything to me," the 90 Day Fiancé star told TLC producers. "The only thing I care about is that we're good, like, we're happy with each other," she said.
Blake's mother Kerline said she had a good first impression of her son's fiancée. "My first thought of Jasmin was that she's beautiful," she said, smiling. She added that the 90 Day Fiancé star was shy and didn't talk much.
Jasmin, for her part, didn't seem too impressed with the apartment. She complained that it was smaller than she expected and said she wanted to do some different decorating in the space.
Blake's parents told the '90 Day Fiancé' couple that they couldn't live together under their roof
After Blake's dad David came home from work and sat down with the 90 Day Fiancé couple, he dropped a bombshell on the pair.
"I don't really have a lot of time, but basically I came home on my break because I think there was some misunderstanding on what exactly was going to take place with the, you know, the situation with the living arrangements," David explained.
"It was a miscommunication that we didn't have clear on our part," Kerline agreed.
"You and Jasmin can't live here together…under the same roof," David said.
Kerline laid down the law even further, saying that there was no way they would change their mind. "You already know how we feel about this as far as religion is concerned. And in a Christian family, that's not what you do."
Blake's mom clarified that they were happy to have Jasmin as a guest, but that the couple simply wouldn't be allowed alone together under her roof until they were married. "She can be here as long as she wants," Kerline said of Jasmin. "We welcome her with no problem. But together, that's not acceptable to us and our belief, and that's how we would like for it to be."
Blake and Jasmin looked disappointed, but they didn't say much. Blake complained, "That was part of the plan," but his mother shot back, "That was your plan." She added that once the couple was married, she would be happy to allow them to have the apartment.
Jasmin called Blake out for not standing up for her in the moment
The 90 Day Fiancé couple argued a bit about the disappointing news. Blake explained to TLC producers, "My parents are religious and they don't believe in living together before getting married. It sucks," adding that they were "old-school" and "traditional."
While Jasmin stayed respectful in her comments about Blake's parents, she did say, "They should have told us before. Like before we started moving in."
Her fiancé agreed but assured his bride-to-be, "I'm gonna make it work no matter what. This is something that I want, you know."
Still, Jasmin called out her future husband for what she considered poor communication and a lack of confidence on his part. The 90 Day Fiancé star confessed, "I wish Blake had stood up for me more, but I respect Blake's parents just the same." She added to Blake, "It wasn't good communication if you didn't know that."