'90 Day Fiance': Jeniffer Tarazona Responds to Accusations of Drug Use and Child Neglect from Tim Malcolm's Ex
We've seen some pretty weird relationships on 90 Day Fiance, but the one between Jeniffer Tarazona and Tim Malcolm on 90 Day Fiance: Before the 90 Days took the cake. Not only did the two lack physical chemistry but Malcolm always had his ex, Veronica Rodriguez, around.
Having your ex and your current girlfriend in such close contact is never a good idea. But Malcolm had to learn this the hard way.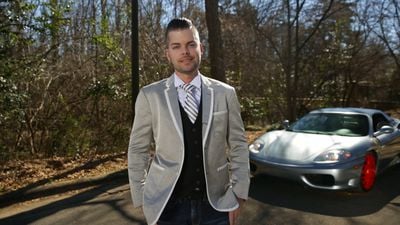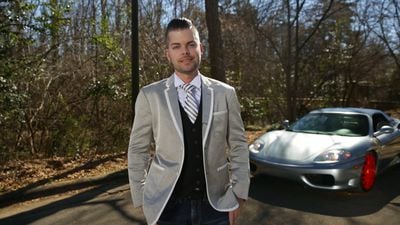 What did Rodriguez say about Tarazona?
The drama started when Tarazona posted a video of herself swaying to music.
"What are you on?!?" Rodriguez commented on the post. "Hopefully Violet is with your momma or her dad tonight."
"What are you even talking about," Tarazona responded.
"Just saying you look like you're having a fun Saturday and imbibing," Rodriguez wrote. "Hope you are being safe and having a fun night. You deserve to let loose once in a while from one single mom to the next," she wrote.
But Tarazona wasn't taking Rodriguez's words lightly.
"Funny part is that [Tim] always told me he actually helps you a lot with Chloe so you can go out and have fun," the Colombian beauty wrote back. "It's funny that you make assumptions when you clearly know nothing about me, not that I care about them anyway."
And Rodriguez wasn't backing down either.
"That's funny," she wrote. "He hasn't seen her in two months. Nevertheless if I don't have Chloe with me, I don't take mind-altering substances (not suggesting you do but you might want to have a little chat with your eyes.)"
Would Tim Malcolm get back with his ex?
Throughout the season, fans continually commented on Malcolm's Instagram that they wanted him to get back together with Rodriguez, but Malcolm doesn't see that happening.
 "A lot of people will comment that they hope Veronica and I get back together, and I always say the same thing — that ship has sailed!" Malcolm told Us Weekly in October. "Romantically we're not a good fit, but we're great friends and we are good parents to [daughter] Chloe. That's as much as we can ask for."
"If we got back together, I would be very surprised," he continued. "Probably as surprised as everyone else. We were together for almost nine years. We gave it a good solid effort."
And when he was asked about some of the awkward things that Rodriguez asked Tarazona during the season, he just attributed it all to her sense of humor.
"That's the one thing Veronica and I have always had in our relationship — a sense of humor — and we find humor in a lot of things that other people don't," he told the outlet. "So I was secretly amused that she was kind of putting me on the spot. I couldn't say that because Jeniffer would have killed me, but I knew Veronica a lot better than I knew Jeniffer obviously, so I knew she was doing it to piss Jeniffer off. She's still a little catty. You know what I mean? That's who she is."